Michael Jordan New Car: Having Nearly Lost $1.9 Billion Due to a $40,000 Mercedes, MJ Flexes His Hennessey Venom F5 Roadster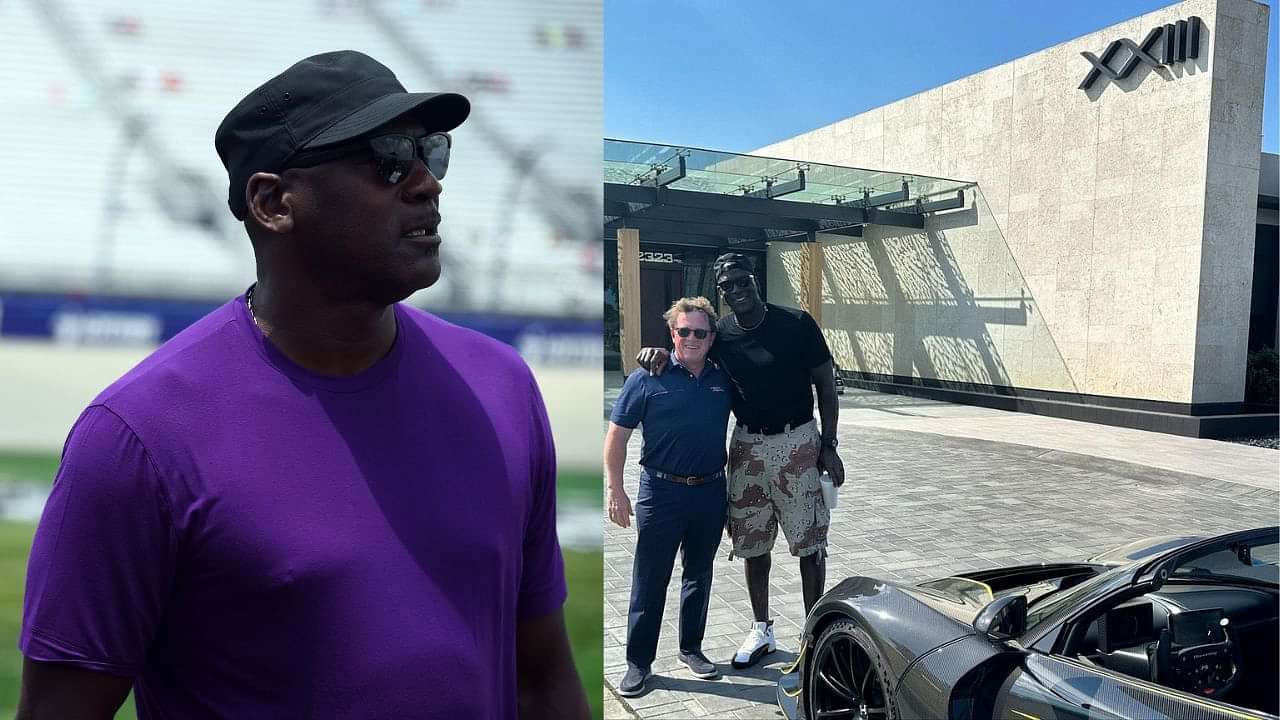 Michael Jordan is a big car enthusiast. In fact, even before he stepped foot on an NBA court, Jordan was about to risk away his entire future over a Red Mercedes 380SL. While deciding between Nike, Adidas, and Converse, MJ asked all three parties for the $40,000 car, but he did not receive the car he wanted. Instead, he earned nearly $1.9 Billion from Nike instead. Using that money, Jordan recently purchased a $3.5 Million worth new supercar.
His Airness has a need for speed, and one of the ways he fulfills it is through his supercars. He has a car collection that is worth Millions, with his most expensive purchase being a $2.25 Million Bugatti Veyron Sang Noir. However, his latest purchase has overshadowed his Bugatti by quite a margin.
Michael Jordan purchased a new car worth $3.5 Million
Michael Jordan is one of the biggest celebrities in the world. Not only is he one of the richest athletes ever, but also, he's a global icon, thanks to his Jordan Brand. He earns a 5% royalty on every Jordan Brand sale, and that has helped him build a $2 Billion Networth(according to Forbes).
Using his wealth, MJ has fulfilled some of his most exquisite dreams. He has a $61 Million jet, an $8 Million yacht, and a multi-million dollar car collection. Just two days ago, His Airness added to his car collection.
Hennessey, a Texas-based automobile company, made Venom F5 Roadster, with a 6.6L twin-turbocharged V8 engine. It generates 1,817 horsepower and 1,193 lb-ft of torque, making it one of the fastest hypercars in the world. If that wasn't appealing enough for Michael Jordan, the fact that there were only 30 of these produced would've pushed him to get one. Not only did he purchase one of the 30 $3.5 Million hypercar, but also, he had the same delivered to Grove XXIII by the founder of Hennessey himself, John Hennessey.
Loading embed instagram https://www.instagram.com/p/CscHawjun_5/?utm_source=ig_embed&utm_campaign=loading
Something of this sort would be a flex for any one of us. However, for Michael Jordan, I doubt this is more than just another Saturday. The Bulls legend worked hard and worked smart to get where he is today and deserves every bit of his luxury.
How did MJ almost miss out on $1.9 Billion over a car?
Back in 1984, when Michael Jordan was looking to sign a sneaker deal, he was obsessed with a Red Mercedes 380SL. The $40,000 car was a hot catch at that time, and would have perfectly complimented his Bulls colors.
While Adidas was ready to match the money Nike was offering and add a car on top, Nike was ready to give something the German-based shoe company wasn't. A slice of the cake. Nike agreed to give MJ 5% of the sales of everything Air Jordan, and that convinced Mike to sign with them.
39 years later, MJ had earned over $1.9 Billion from the shoe conglomerate. Imagine how different things would have been if he had taken that $40,000 Mercedes from Adidas.
---