"Myles O'Neal, You Need To Get Out!": When 13-Year-Old Shaqir O'Neal Butted Heads With Elder Brother Over Shaunie's Tutor Choice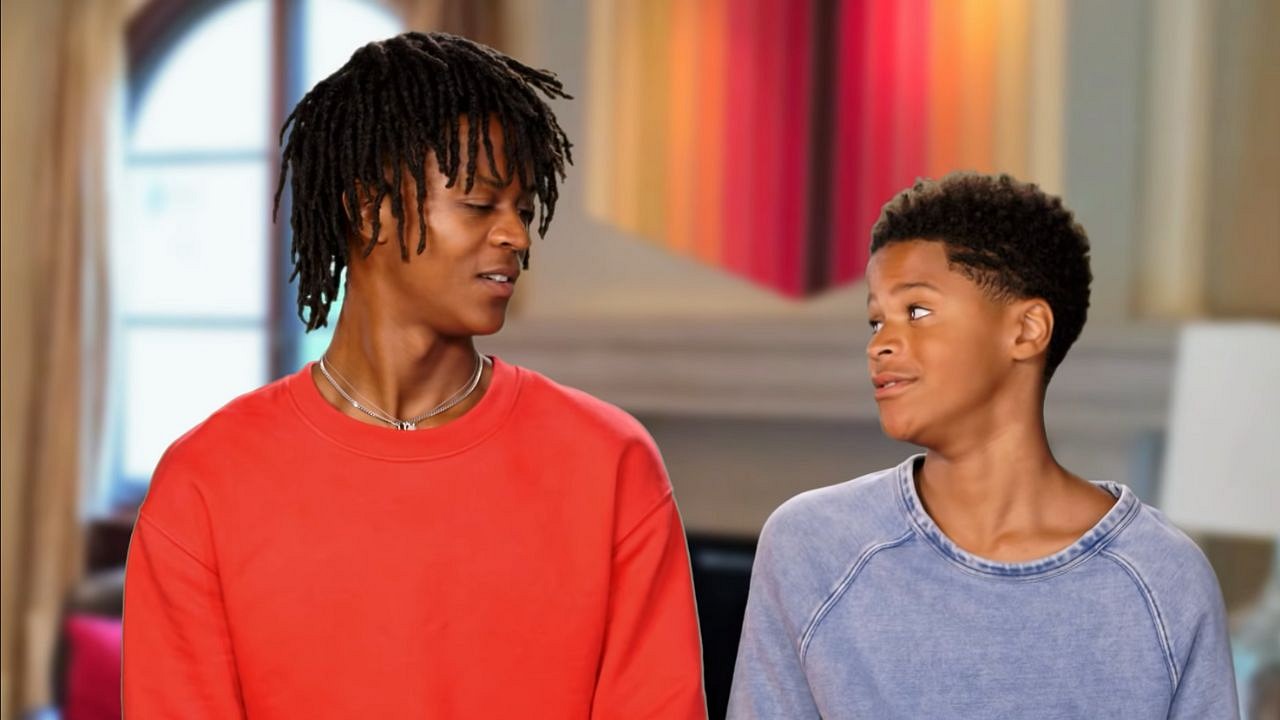 Shaquille O'Neal is one of the most famous personalities associated with basketball. The 7ft 1″ big man has won 4x NBA Titles and is considered one of the most dominant players. Apart from his success in basketball, Shaq also found success when it comes to family. He has six beautiful children. Four of them are with ex-wife Shaunie Henderson: Shareef O'Neal, Shaqir O'Neal, Amirah O'Neal, and Me'arah O'Neal.
He has two other children, his eldest daughter Taahirah O'Neal with his high school sweetheart. His sixth kid is actually Shaunie's kid Myles O'Neal, from before her marriage with Shaq.
Shaqir is the second youngest child in the family. He's 19 and plays for Texas Southern University. He plans to change the scene of Historically Black Colleges and Universities, one step at a time. However, before he made it to University, he needed a tutor to get through High School.
Also Read: Stephen A Smith's 'Top 5' NBA Players Features 3 Los Angeles Lakers stars Alongside Michael Jordan and Bill Russell
Shaqir O'Neal was grateful to his mom for his Tutor
Shaunie Henderson is known for many things. However, after her divorce from Shaq, she made her own way to fame with a show named Basketball Wives. It showed us an insight into the life of a basketball player's wife, or in Shaunie's case, ex-wife.
In one of the episodes, Shaqir was seen interacting with the new tutor his mother had arranged for him. Shaqir was just 13 years old back then, but he didn't let his age stop him from hoping he had a shot with the tutor.
The youngest O'Neal son hoped,
"If I focus hard enough, train my brain to get smarter, I might find a way to get her number!"
However, just when he thought he had a chance, his elder brother, Myles O'Neal, stepped in.
Also Read: Shaquille O'Neal Was Swayed By 30,000 Crowd at Staples Center For E-Sports Event to Invest In Rocket League Team
Shaqir and Myles butted heads over the tutor
Young Shaqir was getting comfortable with the tutor when his elder brother noticed her in the house. At that moment, Myles had the same thought as his brother, and wanted to get the tutor's number.
Approaching her, Myles sat down between Shaqir and the tutor. However, the tutor quickly asked Myles to move to the side. After that, he tried answering questions and appearing as a helpful brother, but nothing he did got her to show interest.
In the end, Myles knew when to cut his losses, and left his little brother to study. Young Shaqir wasn't a graceful winner, and was seen yelling at his brother and asking him to get out.
Also Read: Dwyane Wade's Father Admitted To Dell Curry That He Cried After Seeing His Son's Miami Heat Jersey Being Worn By Fans
---
Share this article