Shaquille O'Neal Was Swayed By 30,000 Crowd at Staples Center For E-Sports Event to Invest In Rocket League Team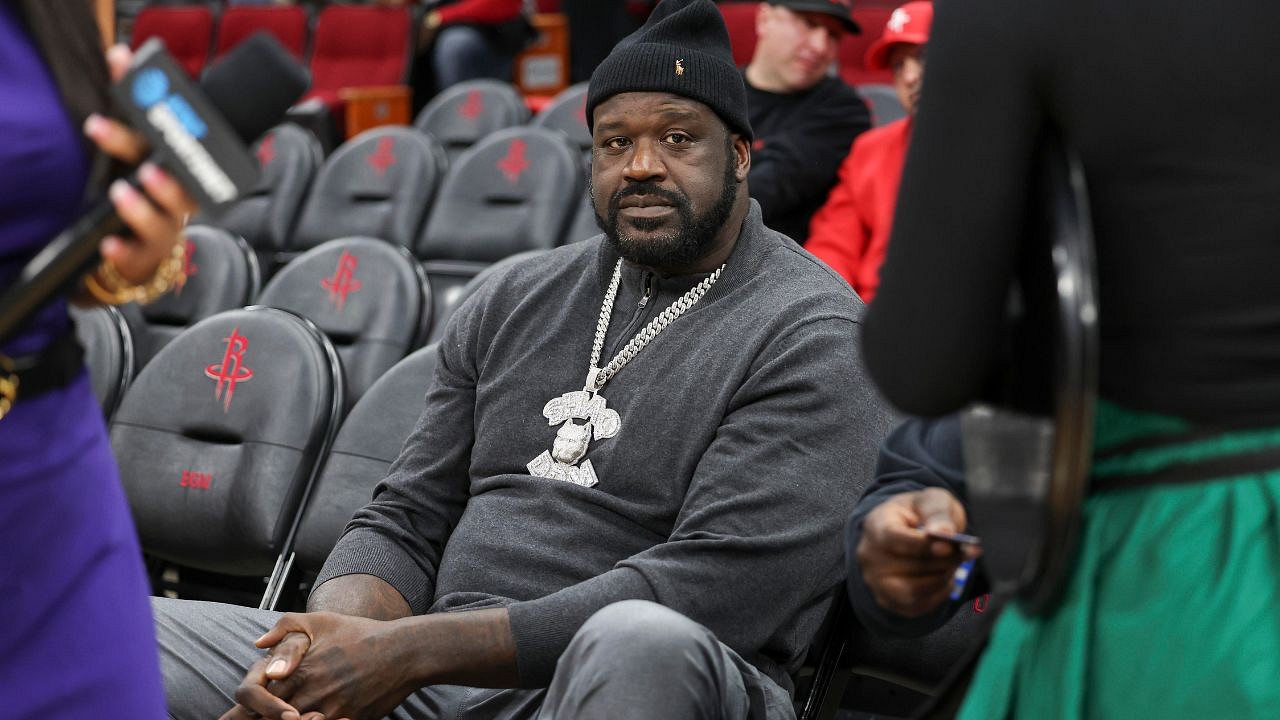 Shaquille O'Neal is a highly successful serial investor who's made tons of bucks after retirement. He's also forayed into E-sports for the same.
Over the course of the past 30 years, Shaq has been one of the most visible celebrities on the planet. Right from the start of his NBA career, he began making movies, rap albums and outlandish commercials.
Shaq peaked in popularity during the middle of his time with the Los Angeles Lakers. In the early 2000s, there was no player save for Michael Jordan with a bigger brand than him.
Turns out that Shaq movie KAZAAM actually does have a good scene in it…now *this* is how you do a fight scene! pic.twitter.com/pYbaB48C7c

— ALL NEW SUX (@AllNewSux) January 31, 2023
Also Read – "Shaquille O'Neal was more dominant but Hakeem Olajuwon was better": NBA veteran Robert Horry highlights the difference between the All-Time greats
Over the years, Shaq has successfully invested in dozens of companies. Notably, he owns stocks worth tens of millions in Google, a firm in which he was an early investor.
Given his eye for investments, Shaquille O'Neal has accrued over $400 million in net worth over the years.
Shaquille O'Neal reveals why he invested in a Rocket League team
Shaq made a move to invest in and rebrand an Esports team in June 2021. The team, earlier known as NRG Rocket League, has now been renamed to General Insurance NRG.
Speaking to Washington Post in 2021, O'Neal revealed his motivation for investing in the team thus:
"I was in California, I was spending time with the kids and they said, 'Dad, there's an event at the Staples Center [League of Legends Season 3 World Championship]. We want you to take us.'"
"So you know, I know people at the Staples Center. I call over there. I said, 'Hey, you guys got an event going down.' They said, 'Yeah there's this new thing called esports, blah blah blah, come, because I've never heard of it.'"
"When I saw it was 30,000 kids involved with this esports thing, I just knew I had to get involved."
Also Read – Charles Barkley, Who Never Received His $10,000 From Shaquille O'Neal, Surprisingly Had Nice Things To Say About His NBAonTNT Co-Host
How popular is Rocket League?
The Rocket League game was released by Psyonix in 2015 for PC and PlayStation 4 play. It didn't take long for this game to become a sought-after feature of Esports tournaments.
By September of 2015, the game had already established a Pro league format with a prize pool of $75,000. It was officially accepted into the ESL in 2016 and has since had World and North American Championships held every year.
---
Share this article