"Oh You Gon Be Nice?": When Zion Williamson Decided to Teach Fans a Lesson With Ruthless Methods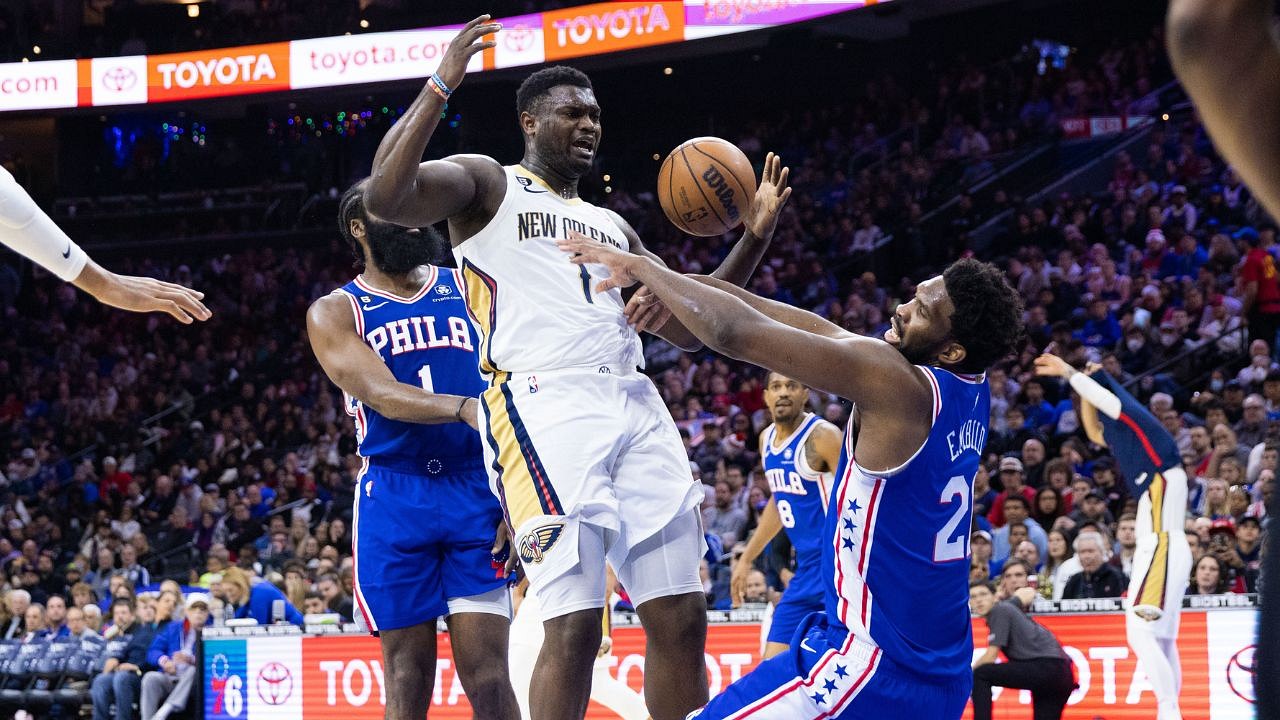 Zion Williamson may only be 22 years old, but he already has a bit of a comeback story. First, the man had all the hype in the world, and throughout even college. But then, he goes through a catastrophic injury, and while he still gets drafted at #1 overall, his injury just doesn't let him play. And it stays that way for 2 years.
During that time he gains a lot of weight, and with it, also the title of the world's punching bag. But then of course, he comes back this season to prove the world wrong.
But right before the last stage of that, Zion had a little moment where he put his silence on hold for a moment.
And let's just say, a select few fans suffered a lot because of it.
Also Read: "Tony Parker Is The Most Selfish Player": Stephen Jackson, Ex-San Antonio Spurs Player Opens Up About Eva Longoria's Ex-Husband
Zion Williamson didn't hold back with fans whatsoever on the basketball court
Prior to the 2022-23 NBA season, Zion Williamson was still getting teased quite a bit about his weight. In fact, it'd gotten to the point where fans were doing it straight to his face.
And as this YouTube clip reveals, on one occasion, he decided to take it personally.
Zion Williamson may have still had some excess weight on him at this time, which is probably why these commonfolk felt confident enough to challenge him.
But this is still Zion Williamson. And they should've known better.
When will Zion Williamson return to the court?
The last time Zion Williamson played NBA basketball, was back at the start of January against the Philadelphia 76ers. Unfortunately, the man would then go on to pick up a hamstring injury, something that he still hasn't recovered from.
So, when will the man be back?
Well, as per ESPN, he is set to be re-evaluated in another week or so. Until then, he will remain out of action.
Also Read: NBA All-Star 2023 Rules and Regulations: Why Have NBA All-Star Game Rules Changed?
---
Share this article