"Sabrina Parr is bitter": Former Lakers star's fiance announces she's dating again after Lamar Odom calls her 'bitter'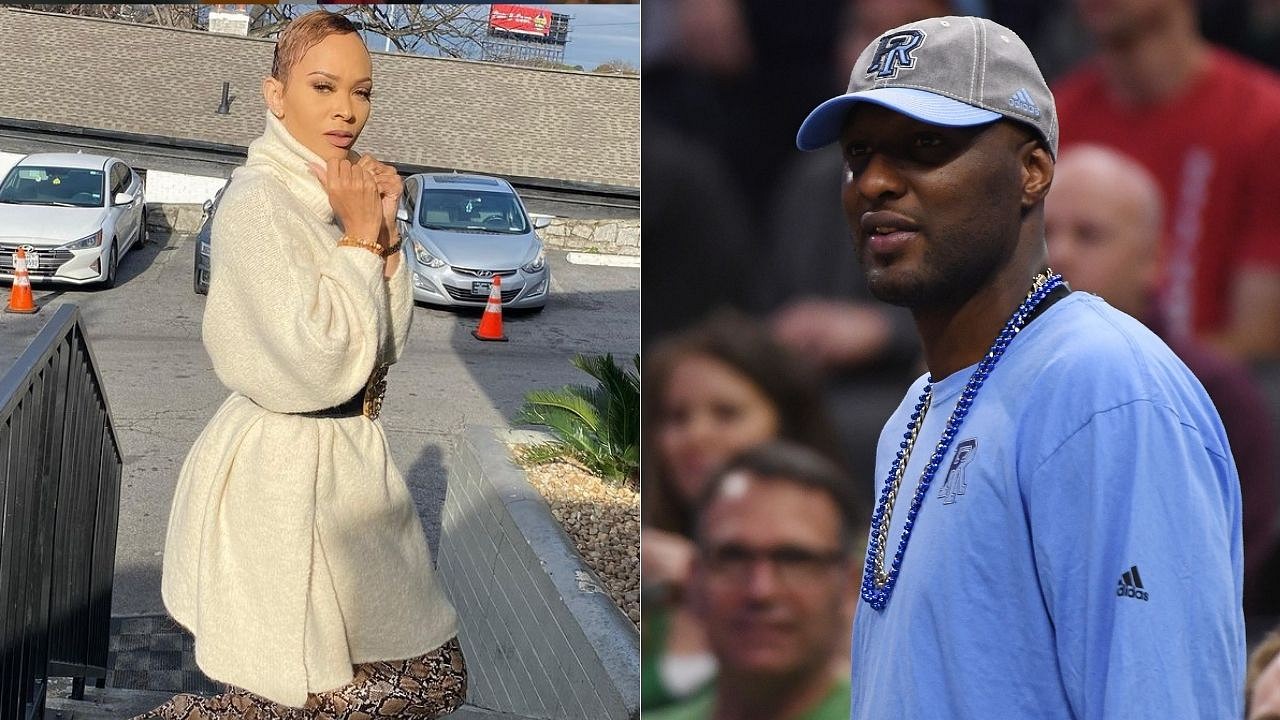 Lamar Odom says his fiance Sabrina Parr is still bitter over the events that led to her split with the former Lakers champion.
Sabrina Parr is a fitness model who's been known to be dating Odom since August 2019. The couple announced their engagement 3 months later (November 2019). Just under a year after that, Parr announced their split through social media.
Odom's separation with his fiance of a few blissful months has unfortunately become a tabloid subject. The couple's own actions have led to this state of affairs. Lamar accused Sabrina of 'holding his passports and passwords hostage' in December. Lamar said this on Instagram:
"First, I would like to say that I'm grateful for life experiences and this experience has taught me a valuable lesson and that lesson is to clearly make sure that all individuals that I choose to have in my inner circle are loyal and honest. She bitter, I'm better. Toxic people and relationships ending is a GREAT thing. It is almost like trash taking itself out."
 

View this post on Instagram

 
Also Read: "I'm a killer, a shark": CJ McCollum references Lakers legend Kobe Bryant while talking about his mentality while hitting game-winner for Blazers vs Raptors
His estranged partner vehemently denied these accusations. Since then Lamar has been dishing it to Sabrina at any and every opportunity.
Sabrina Parr announces she's dating again in the wake of separation from Lamar Odom
On Sunday, January 10, Sabrina took part in a Q&A session on her Instagram page and revealed how she's handling being single:
"I am currently dating. So, it's kinda crazy, I woke up this morning and I started getting all of these calls due to someone had gone on Wendy Williams and made incredible, hurtful, allegations.'
Sabrina Parr is back on the dating scene!! pic.twitter.com/YvQTnUuq3m

— TheShadeRoom (@TheShadeRoom) January 11, 2021
Also Read: "Maybe we can move up from the parked cars": Bradley Beal hilariously quotes himself while praising Wizards defense following win over Chris Paul's Suns
Odom recently was also ridiculed for 'being on drugs' after he released a peculiar video. He felt hurt by these accusations, releasing a statement that he was sober. He said he found it hurtful to always be reminded of his not-so-great past.
---
Share this article