Shareef O'Neal, After Getting a $72,000 Porsche Cayenne From Shaquille O'Neal, Was Handed Unwanted Task by Mom Shaunie Henderson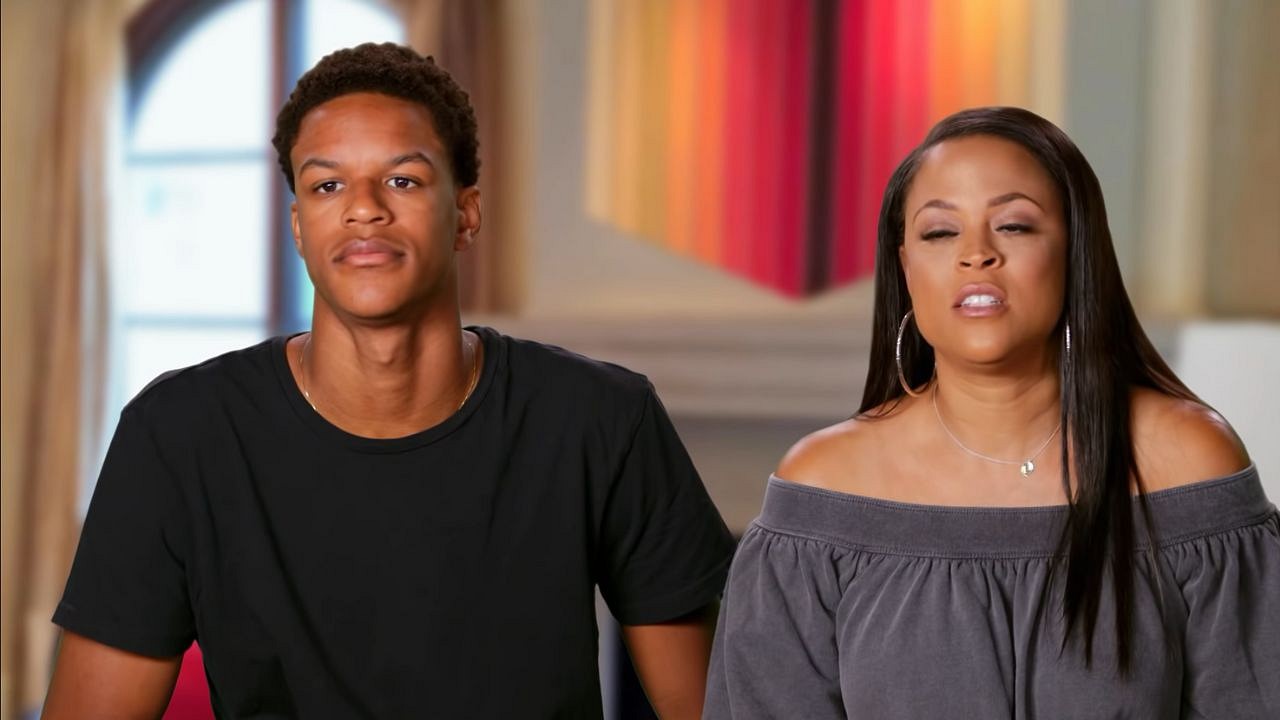 Shaquille O'Neal is one of the most accomplished basketball players. He's a 4x NBA Champ, 3x Finals MVP, a Hall-of-Famer, and has a lot more achievements on the court. However, his true achievements are off the court. Shaq has six beautiful children, one of whom is well on his way to the NBA: Shareef O'Neal.
Along with building an empire that is over $400 Million in worth, O'Neal also raised six children. Four of these six children were with his ex-wife, Shaunie Henderson. Shareef O'Neal, Shaqir O'Neal, Amirah O'Neal, and Me'arah O'Neal.
Of the kids Shaq and Shaunie have together, Shareef is the eldest sibling. Shareef followed in his dad's footsteps and plays basketball. He was a part of the Lakers' summer league roster but didn't land a contract. Shareef plays for the G League Ignite in the NBA G League.
Also Read: Kareem Abdul-Jabbar Was Awed By Wilt Chamberlain Because of His Ability To Entice And Court Women
Shareef O'Neal's Porsche had a hidden agenda behind it
When Shareef turned 16, he was eligible for a driver's license. Just like every kid who has a chance to drive, Shareef couldn't wait as well. As soon as he got his Driver's License, Shaquille O'Neal had a surprise waiting for him in the garage.
His mom, Shaunie Henderson, took him to reveal his brand-new Porsche Cayenne. Getting a Porsche for your first car? That must feel incredible. Shareef was ecstatic, as can be expected. However, the car didn't come without strings attached.
The $72,000 SUV was a way for Shaunie to get her eldest son to help out with his younger siblings. During the 'Basketball Wives' episode, Shaunie was seen telling Shareef his new duties.
"When it's time for school to start and he can help take the kids to school, that commute is gonna be so drastically different. I'm so glad that he's finally got this drivers (Shaunie notices Shareef put on his earphones)– Oh, Wow, You're Rude!"
Shareef was ready to help out, but only if he got to pick what combination of siblings ride in his car. Apparently, he was too worried about a fight breaking out in the car if the wrong combo sat together.
Also Read: "A smiley face": Shaquille O'Neal Once Described his Mental State Positively Years After Losing Sister and Dear Friend Kobe Bryant 
Shaquille O'Neal gifted Shareef O'Neal two cars for his 16th Birthday
Shaquille O'Neal spares no expense when it comes to his children. When his son Shareef turned sixteen, his party was the talk of the town. Shareef's Sweet Sixteen had over 400 guests, and Post Malone performing.
To make the day even sweeter, O'Neal was gifted not one, but two cars by his parents. A Lamborghini and a customized Jeep Wrangler. According to Shaq, those two were incentives for his son.
"It's called incentives, you do good … they're his regardless," Shaq said. "But you get all A's, lambo's yours … you can have it whenever you want it. It's at my house in my garage. I bought them for him but I didn't give it to him that day. But they're his. You get all A's, son, the lambo's yours whenever you want. He has a low B average. I told him to get that low B average and if you do certain things in basketball, when you get your license you can get the Jeep."
I guess he got neither, as he was given a Porsche Cayenne for getting his driver's permit.
Also Read: WATCH: 255lbs Magic Johnson Almost Posts a 19-point Triple-Double on His NBA Return After 5 Years
---
Share this article