"That was one before the last time I spoke to Kobe Bryant": Lamar Odom Reveals Last Conversation with the Mamba was About a Gambling Debt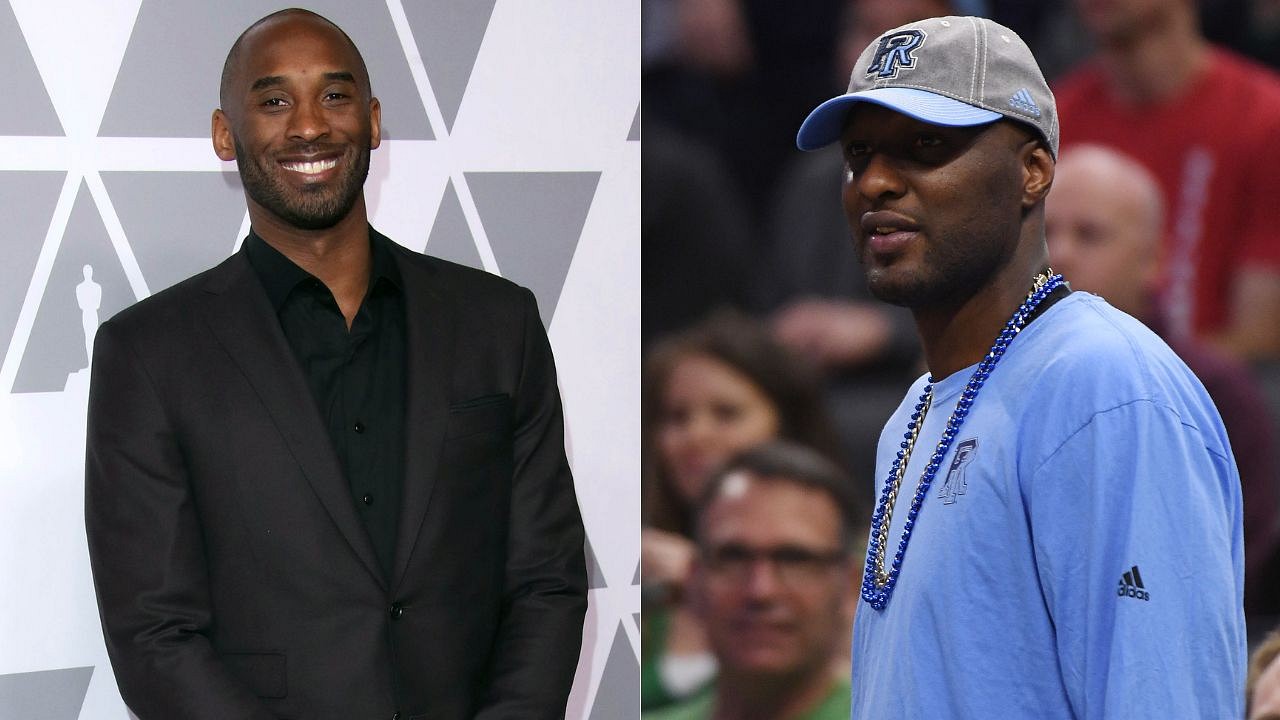 Kobe Bryant might be one of the greatest Laker ever. Over the span of a two-decade career, the Black Mamba managed to win 2 scoring titles, an MVP, 5 championships, and 2 Finals MVPs, among a long list of other accolades.
Throughout Kobe's career, he shared the locker room with some of the franchise's biggest names – Shaquille O'Neal, Derek Fisher, Pau Gasol, and Dwight Howard, among several others. One teammate people often forget is Lamar Odom.
Also Read: Kobe Bryant, Who is 6ft 6in Tall, Thought he was Pele When he Played Soccer in Italy
Odom dawned the Purple & Gold for 7 seasons, all under Bryant's leadership. In those 7 years, the Lakers made 3 trips to the Finals, winning 2 of them.
Kobe Bryant was willing to offer help to clear Lamar Odom's six-figure gambling debt
Not only was Bryant a good teammate to Odom on the court, off the court as well, but the 6-foot-6 guard also went out of his way to help the latter.
Apart from missing out on a pre-season clash to visit Lamar in the hospital back in 2015, the 18-time All-Star even agreed to offer him help to clear a gambling debt.
A few years ago, the 2011 Sixth Man of the Year disclosed that he had a gambling debt north of six figures. On the All The Smoke podcast, L.O. revealed that Bean was willing to offer help when he was approached.
"I had been gambling. And, I had an old debt that got a little too steep for where I was at that time. It was getting tight. And, if you're in a bad situation, especially about some money, he ain't the one that you're gonna wanna call.
He was just, 'Have your people call my people, and then we'll figure it out. And that was one before the last time I spoke to him."
Lamar's stats as a Laker
During his stint as a Laker, Odom was not one of the top 2 best players. However, his contributions to the California-based organization would go much beyond than what the stat sheet showed.
Over 519 regular season games, the 6-foot-10 forward averaged 13.7 points, 9.5 rebounds, and 3.7 assists per game.
During the playoffs of the LAL's two championship seasons, the southpaw came off the bench and averaged a solid 11 points, 8.9 rebounds, and 1.9 assists per game.
Also Read: Kobe Bryant and His Wife Initially Took To Fame Terribly, Jeff Pearlman Once Revealed
---
Share this article