"That's a sleazy underwear ad": Michael Jordan's Dad, James Jordan, and ex-wife Juanita Vanoy Once Made TV Debuts in Sleazy Ad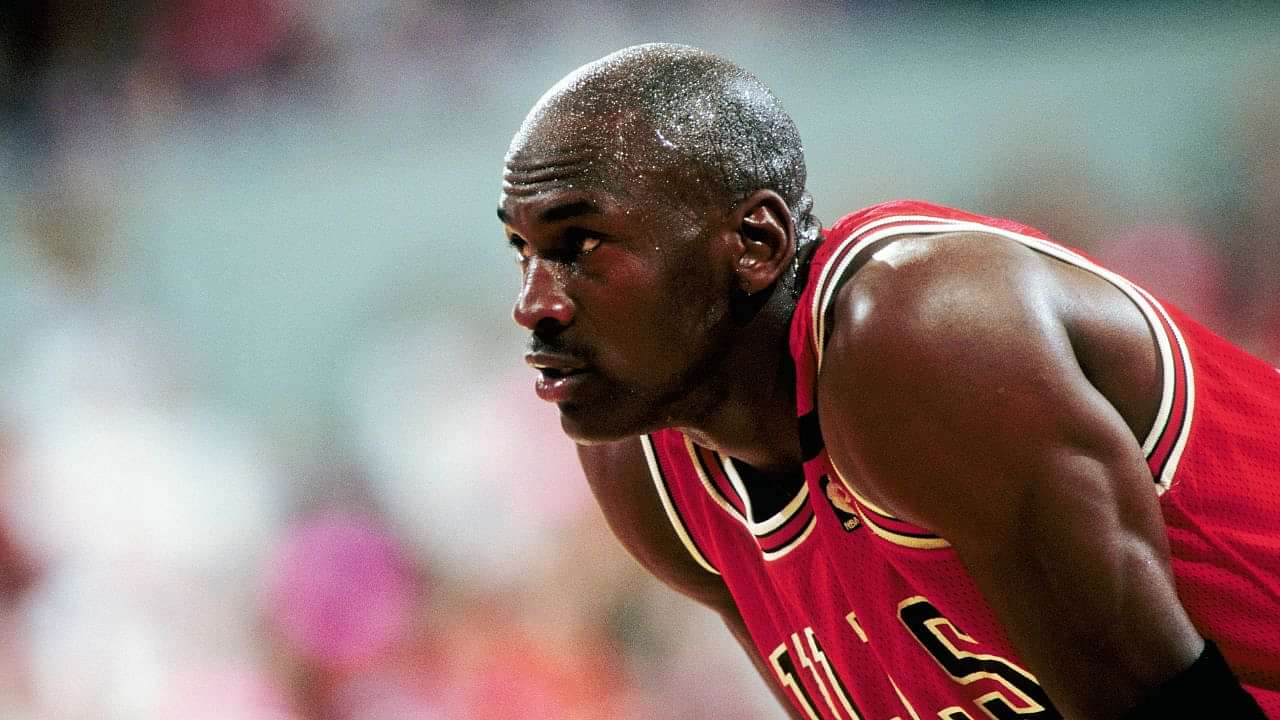 There are things that age well and things that don't. What can be considered good a few decades ago might be seen as outdated and straight-up trashy today. Seldom do things last the way they should. This is especially true for TV commercials. Just ask Michael Jordan, who handed out TV debuts to dad, James Jordan and Juanita Vanoy in a rather raunchy underwear commercial.
Of course, Michael himself probably had no idea how it would be seen down the line and frankly, we didn't even know of its existence till we accidentally stumbled upon it.
And the commercial is a reflection of how wayward the early 1990s truly were. Everything was given the green light and seldom was something denied.
Also read: "Chuck, You Suck": Shaquille O'Neal's Attempts to Start A Chant Against Charles Barkley Are Thwarted By Fans in Attendance
Loading embed tweet https://twitter.com/dubs3000/status/1626504457709322240?ref_src=twsrc%5Etfw
Juanita Vanoy and Michael Jordan's dad James Jordan made TV debut for Hanes
Among Michael Jordan's early sponsors was the undergarment company, Hanes. At the time, they were huge and as a result, they had many ad segments with the NBA's rising poster child.
Mind you, this was still when MJ was starting his epic run of championship victories. Hanes knew they had to capitalize on it. And they did.
The ad talks about umm, wearing the right clothing for your "equipment". And Michael's dad, James, asks if wearing "Hanes underwear" is good. Juanita, his then-wife, chimes in with yes and how much she loves it.
James asks if his mom will enjoy that, and Michael's "maybe" is as characteristic as it should really be. Just take a look at the ad below.
Also read: "Kareem Abdul-Jabbar has to worry about Giannis Antetokounmpo": NBA Twitter Reacts as Greek Freak Becomes Franchise Leader in Major Stats
The tragic turn of fate
After this ad, nothing was as it seems in the life of Michael. And while the ad might have been a depiction of a rosy life for the Bulls legend at the time, things changed rapidly.
In just a short time after this ad, he lost his dad. James Jordan was brutally murdered and Michael decided to retire after winning his first three-peat. A truly tragic turn of fate.
And his marriage to Juanita Vanoy came to an end just a little over a decade later. While we cannot call that short-lived, a part of Jordan and Vanoy wanted the whole thing to work out.
Also read: Inspired by Kobe Bryant's overnight $400 million windfall, inspires Travis Kelce to team up with Lance Collins for new beverage deal
---