"Trae Young walks out of his house every day looking like that ON PURPOSE!": Anthony Mackie did not hold back on the Hawks star during the ESPYs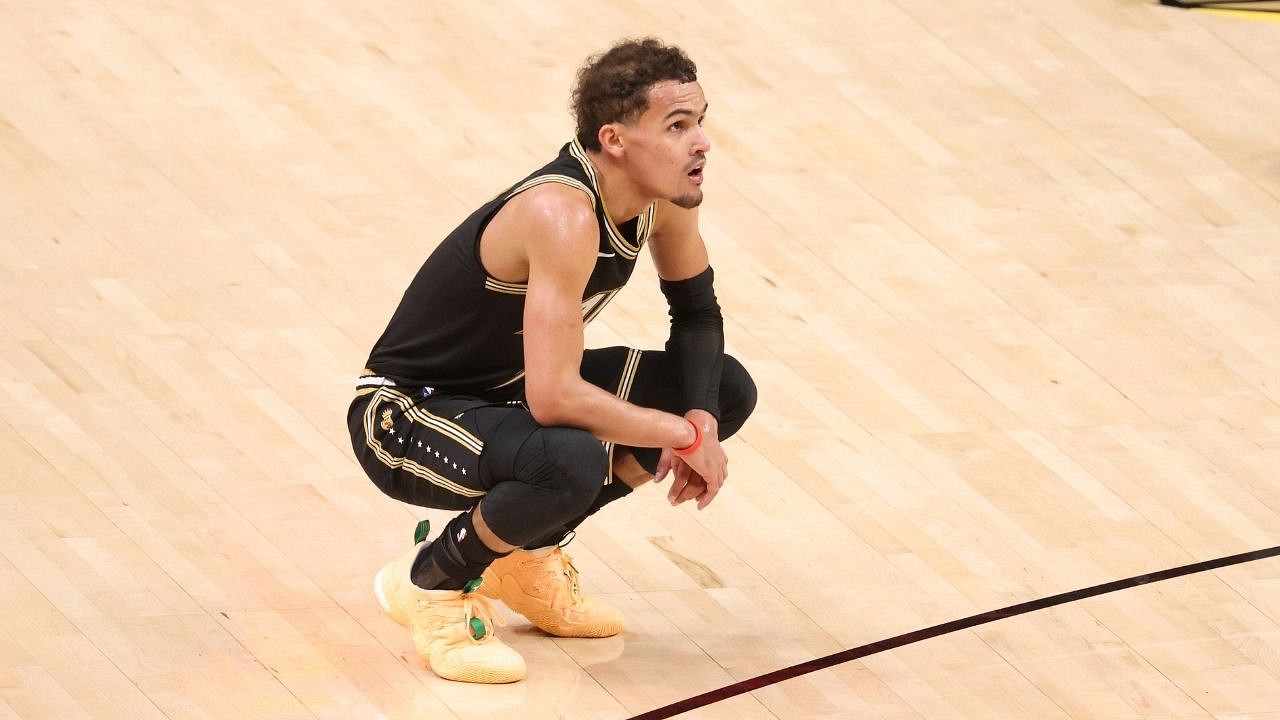 Actor Anthony Mackie brutally roasts Atlanta Hawks star Trae Young while hosting the ESPY award show last night 
Man, we love us some Trae Young.
He was always a popular player within the NBA community. But, after what he did for the Hawks during this postseason, he has undoubtedly skyrocketed up the popularity list.
During every playoff series, he assumed the villain persona to perfection. He didn't run away from the spotlight, instead, he embraced it.
So all-in-all, incredibly skilled as a player, theatrical as a showman, and clutch when the team needs him. If you are an NBA fan and you don't like this guy, we have no words for you.
During his reign of villainy against the Knicks though, a certain mostly overlooked fact about him came up. Madison Square Garden found that the player was already balding at 22-years-old, something they used as a chant against him.
And recently, during the ESPY's, his hairline and hairstyle came up yet again, as host Anthony Mackie dished out some scathing roasts about the player.
Let's get into it.
Also Read: Chris Paul reveals fears over not being able to connect with his young teammates at 36-years-old
Anthony Mackie roasted Trae Young's hair so much, even Julius Randle had to react
Yep, just when we thought all the chants and roasts about Trae Young's hair were dead and buried, Anthony Mackie brings it all back. And yes, even Julius Randle reacted.
Don't believe us? Watch the video in the Instagram post below.
 

View this post on Instagram

 
To be fair to Mackie, these jokes are pretty funny.
Young has been rocking this, or at least a very similar cut since his rookie year. And let's just say, most in the NBA community would agree that perhaps a change is needed.
Who knows though? After the show, Ice Trae may be considering a different cut after all. And if that is the case, given the player's eye for fashion, we'd love to see what outlandish style he comes out with at the start of next season.
Also Read: NBA Insider reveals the Suns head coach's incredible journey to his current position
---
Share this article