"Warriors are Not Contenders": Shannon Sharpe Reacts to GSW's Loss Despite Stephen Curry's 51-point Performance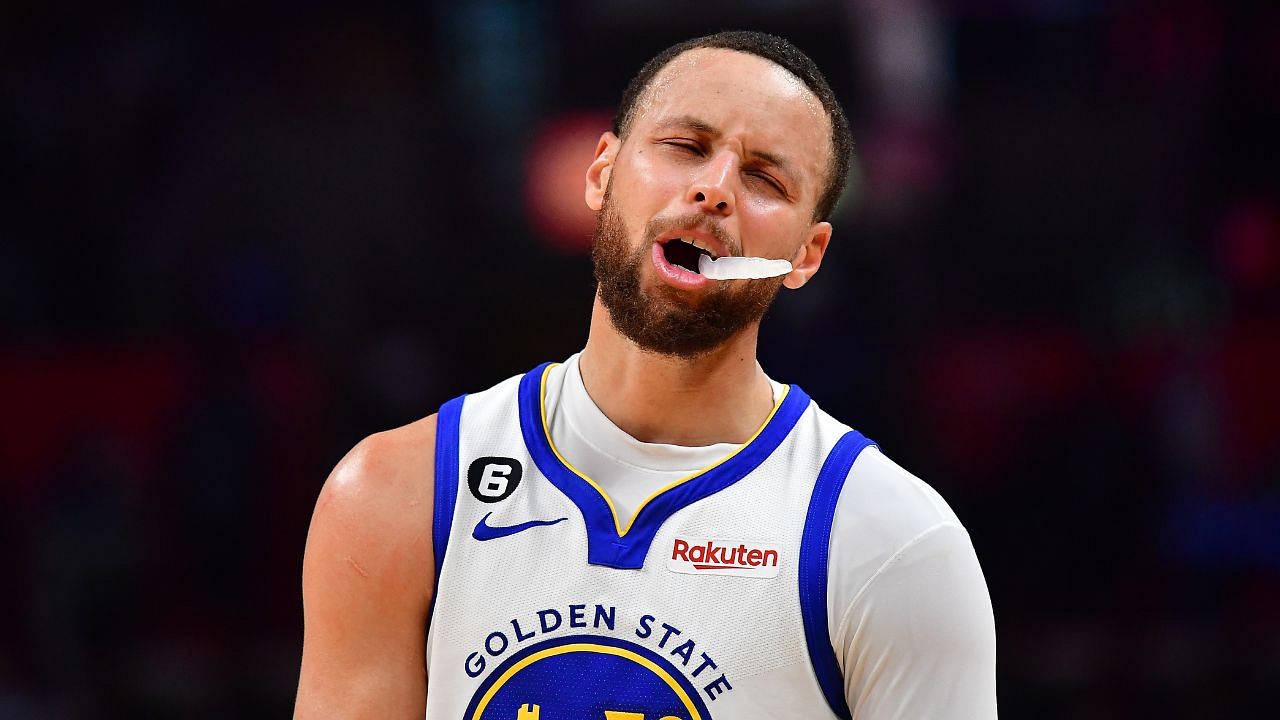 The Golden State Warriors are currently 6th in the Western Conference. Despite their standing, it seems the Warriors are unable to find their groove this season. They have struggled throughout the season to win road games. For a team that has built such dominance on their home court, their troubles during road games are shocking.
Last night's game was especially hard on the Warriors. Their loss at the hands of the LA Clippers was another warning sign of a failing campaign and also marked their 9th straight road loss.
Shannon Sharpe and Skip Bayless, in the latest episode of Undisputed, discussed the Warriors' chances to win it all this season. Sharpe, without mincing his words, called Golden State pretenders.
Also read: "No Matter What People Say About Russell Westbrook, He Competes": Stephen Curry Lauds Clippers Guard for Unteachable Trait
Shannon Sharpe lashes out at the Warriors
In last night's game against the Clippers, Stephen Curry performed like a true superstar. He dropped 50 points on the LA-based franchise. Curry shot 20 of his 28 field goals. He also made 8 of his 14 threes. Shannon Sharpe and Skip Bayless were all the more shocked by the Warriors' loss because of the spectacular performance put up by Steph.
Sharpe claimed the Warriors were certainly pretenders. The former NFL athlete pointed out how the last time GSW lost a game when Curry scored 50 was a decade ago in 2013. Shannon also stated that a team could never put up a successful championship campaign if they can't win on the road.
Shannon Sharpe: "Steph Curry goes 50. Last time they lost the ball prior to this year was 2013. Now they have lost the last two games in which he scored 50 points. You can't be a championship-contending team if you can't win on the road." He continued. "They are not contenders because they're a different ball club. They miss Andrew Wiggins more than probably previously thought."
In all fairness, Sharpe is right. The Warriors have looked awfully different this season and they cannot be a championship-winning team unless they can consistently win road games. They also certainly miss the defensive and offensive presence Andrew Wiggins brought to the team. The only good thing going on for them right now is Stephen Curry.
Stephen Curry is averaging 34.2 points since his return
Since his return from injury, Steph has been on a roll. In the last 6 games, he is averaging 34.2 points per game on 55.4% field goal efficiency. And he is averaging 6.4 threes on 51.4% shooting efficiency. Moreover, Steph has registered an average of 5.3 assists and 5 rebounds since his return.
These are MVP-worthy numbers. If Curry had remained healthy the entire season, things might have looked vastly different for the Warriors. However, the failure of James Wiseman and the recent absence of Andrew Wiggins have all added up.
On the other hand, GSW has the second most turnovers (16.3) in the league. Only the Houston Rockets have more turnovers than the Warriors. This has become a haunting issue for the team. The turnovers are costing them games and they need to work on it quickly.
Also read: "Joel Embiid Deserves MVP!": Sixers Superstar Overtakes Shaquille O'Neal's MVP Performance With His 24th 35-Point Game This Year!
---
Share this article