"Anthony Davis Couldn't Have Played 7 Games?": Chris Broussard Slams Lakers' 8x All-Star For No Show in Rockets Loss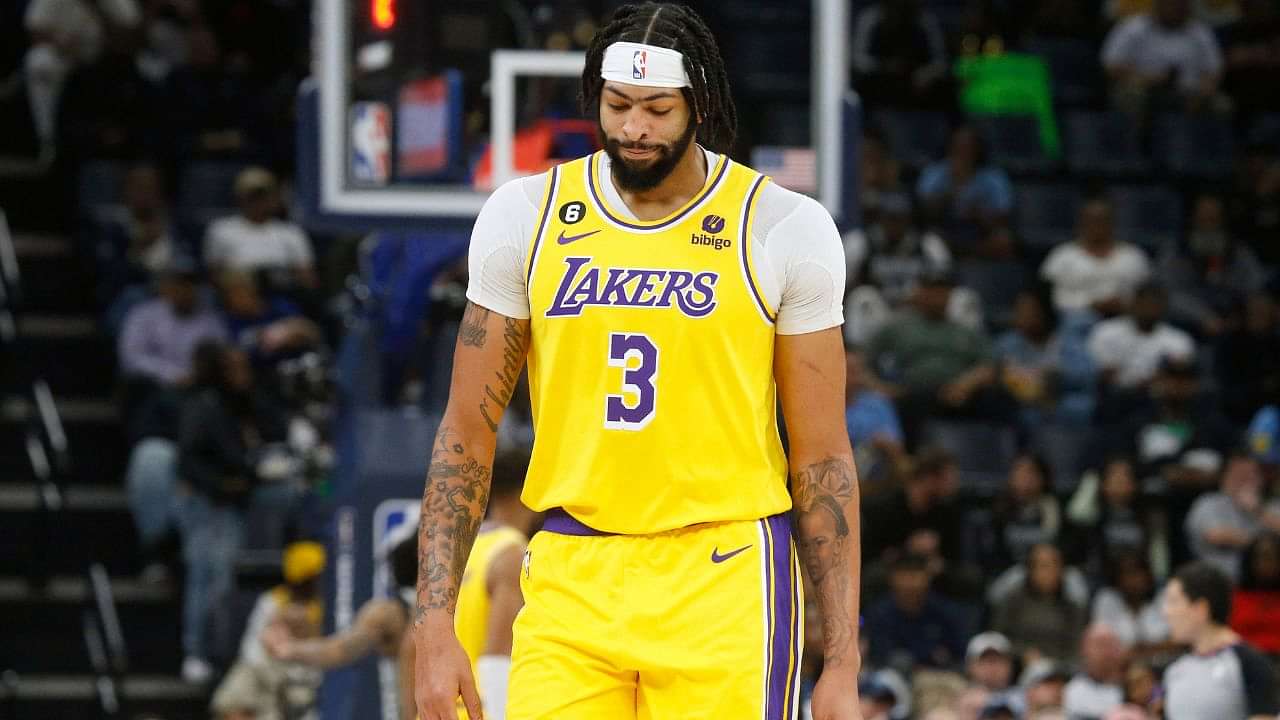 The Los Angeles Lakers caught a massive L in Houston on Wednesday when they should have dealt with the 17-51 Rockets team with their second unit. Nonetheless, at this point in time, when they have to avoid the Play-ins, they should not have thought of playing without Anthony Davis.
That's precisely what they did. The Rockets ended up beating them 114-110, and they lost the chance of making it to the .500 mark and are now 34-36 at 10th in the West when they easily could be right behind the Warriors at seventh.
And Chris Broussard thinks this loss might cost them at the end of the season.
Also read: "Don't Trust Anthony Davis to be Consistent": Shannon Sharpe Doubts LeBron James' Return Will Improve Lakers Chances
Chris Broussard thrashes Anthony Davis for not playing 7 straight games
We are not too far away from the end of the 2022-23 regular season. The Lakers have 12 games to play. Only four of those are against teams that are not contending to reach the Playoffs.
That is why veteran Fox Sports analyst, Chris Broussard is wondering why the 8x All-Star couldn't have played 7 games when he had played 6 straight.
Reasonable question. If they are really contending for a championship, they will have a series or two that go to Game 7s. The Lakers must consider these games as Playoffs games, or else they are going nowhere.
Loading embed tweet https://twitter.com/Chris_Broussard/status/1636512924926615553?ref_src=twsrc%5Etfw
Also read: "I Am My Harshest Critic!": Anthony Davis Described His Mindset Before 35-Point Double-Double Over Pelicans
Can the Lakers win while AD every now and then?
No. Not this season, not with LeBron James struggling with fitness as well. Even when The King is fit, the Lakers go as far as The Brow takes them.
His defensive presence is the identity of the Lakers on that end of the floor. If Davis is not able to play even one game down the line, from this point on, this might be it for the Purple and Gold.
---