What Grade is Bryce James In: Exploring LeBron James' Son's Path to College Basketball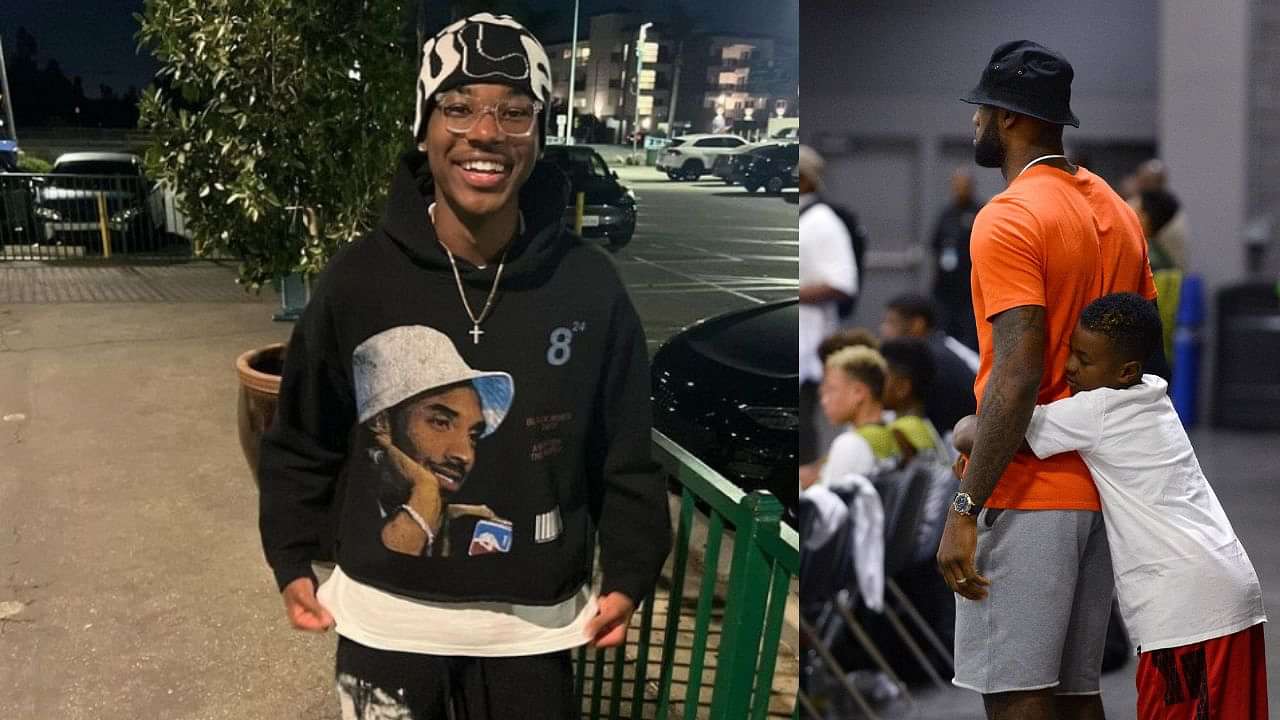 Currently playing for Notre Dame High School, the 16-year-old Bryce James seems determined to follow in the footsteps of his father, and elder brother. Like Bronny, LeBron James' son, Bryce was also part of the Sierra Canyon High School before temporarily transferring to Campbell Hall, before transferring to Notre Dame in August 2023.
Predominantly a shooting guard, Bryce has recently been moved to the small forward position due to a recent growth spurt. Expected to be a 3-star recruit, Bryce currently ranks 44 in his class of 2025 and has received multiple offers for college basketball, according to ESPN.
This includes the likes of Ohio State and Duquesne, as Bryce is expected to make a decision in the coming time, according to Bleacher Report.
Still only 16, the youngest of James' two sons is also expected to one day make his way to the NBA and is currently a Junior. Bryce already has an NIL deal with Klutch Sports and currently appears to be focused on his high school career.
Loading embed tweet https://twitter.com/brhoops/status/1710797513618493589?ref_src=twsrc%5Etfw
The player has continued his physical development in recent months, and until now, does not appear to have decided his best position as well. Initially starting off as a shooting guard, a recent growth spurt means that Bryce now stands at almost 2 meters, at 6 ft 6". His current coaches believe he might have a better chance of making it as a forward, just like his illustrious father, who has obviously supported Bryce at every step.
Bryce James appears determined to emerge as a promising recruit
Bryce initially played 12 Varsity games for Sierra Canyon in which he averaged 3.8 points per game. This was followed by a 0-4 record with Campbell High.
However, Bryce also recently played for the Strive For Greatness 16U at the Nike EYBL Peach Jam where he played against prospects of his own age. Bryce averaged 7.5 points, 2.8 rebounds, 1.4 assists, 0.7 steals, and 0.5 blocks per game across 13 stars, according to MaxPreps.
Hence, while his output has been comparatively less than his elder brother Bronny, Bryce is said to be more talented but still has quite a bit of physical work to do. He produced some decent games for Sierra Canyon but obviously wants to emerge as one of the stars with Notre Dame.
Of course, one of his targets would be to qualify for the McDonald's All-American, like his brother, who is considered a 4-star recruit despite Bryce being known to be the more talented of the two.
---