"You had the hubris to call Giannis Antetokounmpo a Robin in your typical stupidity!": Kendrick Perkins gets absolutely SMOKED by a fan on Twitter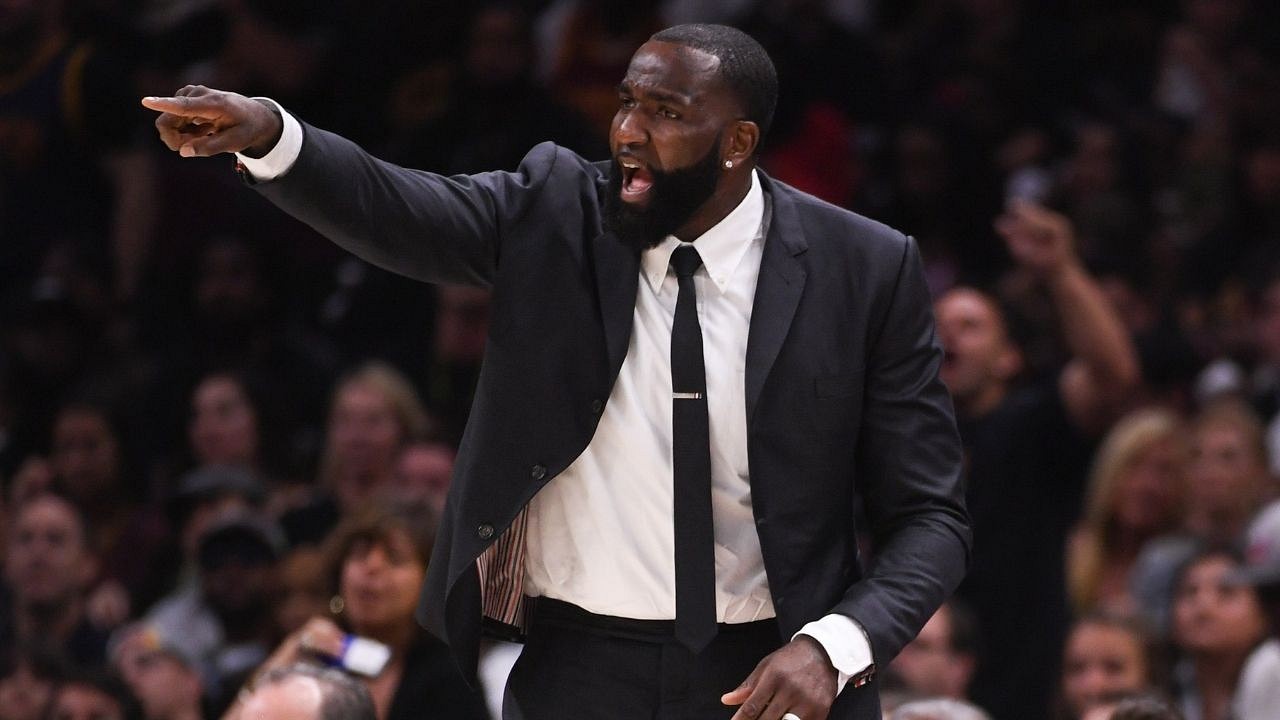 Former player and ESPN analyst Kendrick Perkins gets brutally roasted by the NBA community on Twitter
These are horrible times for Kendrick Perkins and his crew at ESPN.
After Stephen A. Smith made some frankly racist comments about MLB star Shohei Ohtani and the Nigerian Basketball team, sports communities on Twitter erupted. Baseball fans were relentless in their criticism of the analyst until Smith was finally forced to apologize. However, his lack of apology for what he said about Nigeria has rubbed countless fans the wrong way.
The outrage has not only continued, it has also increased with every passing minute. And while it was happening, Kendrick Perkins, who had no connection here, found himself getting all the smoke as well.
There was a little back-and-forth between him and a fan. And well, let's just say you're going to want to see it.
Also Read: LeBron James and Chris Bosh share an adorable moment together on the red carpet for the premiere of 'Space Jam: A New Legacy'
"Keep my name outta your mouth homeboy!": Kendrick Perkins sends a retort back to a fan on Twitter, then finds himself getting flamed
We won't lie, Big Perk done screwed up on this one.
Here is the tweet that started this hilarious beef on Twitter.
Let's imagine this take coming from @RealSkipBayless; the blowback would be massive . I Stopped rooting for you since the SAS Burner was blocked by Twitter. Customarily, takes like this would come from media juveniles like @KendrickPerkins , wasn't expecting such from a veteran.

— onovwo-ᴏᴍᴀsᴏʀᴏ ᴀʟɪ ᴏᴠɪᴇ™☤🇳🇬 (@OvieNews) July 12, 2021
Just a subtle shot at Kendrick Perkins, but it's definitely there. Still, like many fans, this individual probably didn't expect a reply from the man himself. But that's exactly what he got. Take a look.
Keep my name outta of your mouth homeboy!

— Kendrick Perkins (@KendrickPerkins) July 12, 2021

Fairly clear message, with a tad bit of disrespect from Perk on this one. But, at this moment, the fan had a reply locked and loaded. And honestly, there was nothing coming back from this for Perk.
With all due respect, you had the hubris of calling @Giannis_An34 a Robin in your typical display of rancorous sophistry. Well, I just checked the scoring streak below, and trust me it's hardly indicative of someone who plays second fiddle to Middleton. pic.twitter.com/DXEtZFKvMn

— onovwo-ᴏᴍᴀsᴏʀᴏ ᴀʟɪ ᴏᴠɪᴇ™☤🇳🇬 (@OvieNews) July 12, 2021
Cue the 'Supa Hot Fire' meme.
Overall though, this beef between the fan and the analyst is just hilarious. And frankly, we can't wait to see if Kendrick Perkins can find something worthy enough to reply with for this one.
Also Read: Basketball Twitter community refuses to acquit ESPN for racist comments against the Nigerian team
---