"Stephen A. Smith, don't forget to put your Ku Klux Klan attire on!": Basketball Twitter community refuses to acquit ESPN for racist comments against the Nigerian team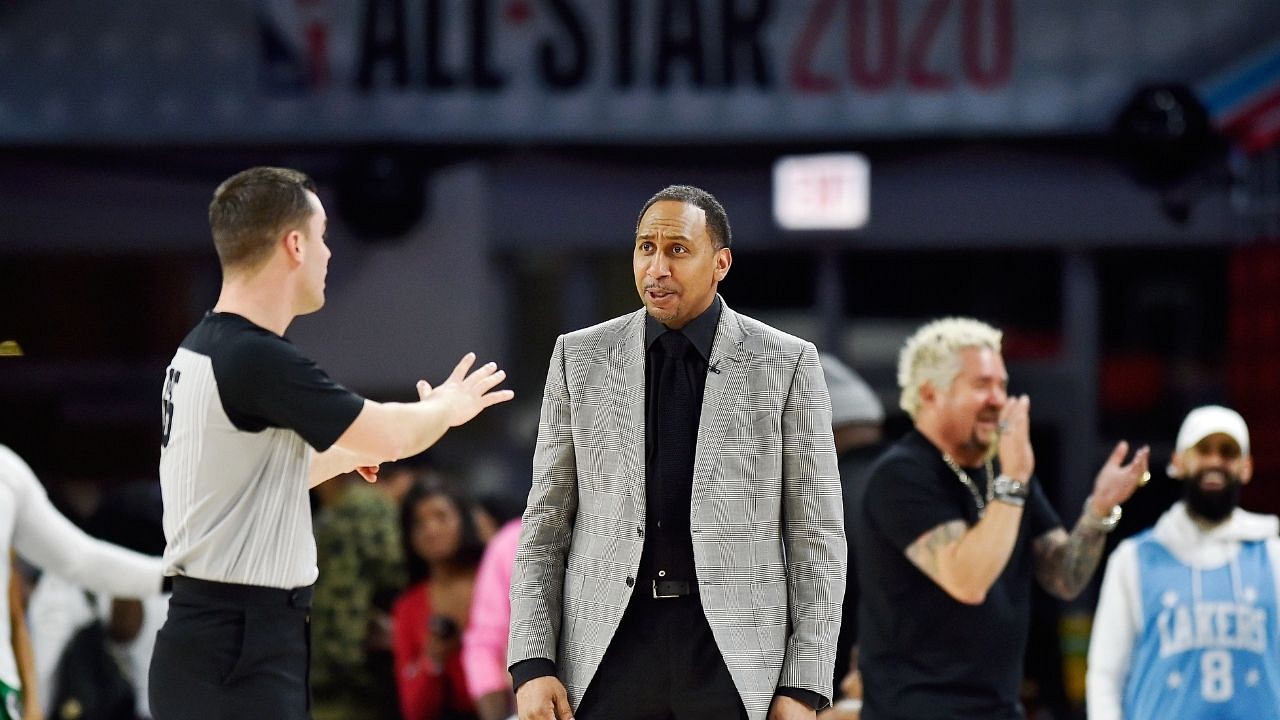 Stephen A. Smith announces his apology on social media for his racist comments on live television, but the fans aren't having it
Stephen A. Smith's image within the NBA, and the overall Sports community, is one of an entertainer. Oftentimes, rather than being informative, his takes and delivery are incredibly funny. However, what he said in the most recent episode of 'First Take' was far from funny.
For those that don't know, Shohei Ohtani is a rising star in the MLB right now. He is from the country of Japan, where baseball is reasonably huge. Recently, Ohtani has been getting better and better and starting to become one of the faces of the league.
When he was asked to comment on the topic though, Stephen A. Smith announced that it wasn't good for the game. His reasoning?
The Japan-born player doesn't know how to speak English.
Of course, the analyst has since taken to Twitter to apologize. However, not only are people not buying it at all, but they have also latched onto the fact that the ESPN analyst hasn't yet apologized for his comments on the Nigerian team.
Without further ado, let's get into it.
Also Read: A roundup of NBA referee Scott Foster's questionable calls and Tim Donaghy association
Stephen A. Smith is in deep trouble with not just the NBA community, but with NBA Twitter as a whole
For context here, Stephen A. Smith recently had some really mean things to say, while commenting on USA's loss to Nigeria. More than his criticism though, it was his disrespect to the Nigerian team that has enraged the basketball community.
The tenured analyst referred to the team with a sense of condescension and even refused to put any effort into pronouncing their name right. Quite simply, it was a very disrespectful gesture towards a nation whose team had knocked off the favorites, even if it was merely an exhibition game
An apology is definitely required. However, there has been no indication of grief from Stephen A. Smith's side. So, when he posted his apology for his comments on Shohei Ohtani, Basketball fans showed some serious rage in the comments. Here are just some of the more scathing replies.
So let me get this straight, when you offend the Asian community or Women or anyone outside of Black People you apologize with the quickness. But when you degrade Black Athletes (for two decades) like #KwameBrown and others, you make jokes about it and never apologize smh

— Etan Thomas (@etanthomas36) July 12, 2021
Don't forget to put on your Ku Klux Klan attire on @FirstTake tomorrow, apologise for your stupidity IDIOT.

— Káyọ̀dé Ògúndámisí 🇳🇬 (@ogundamisi) July 12, 2021
These tweets encapsulate what fans of basketball are feeling right now perfectly. At this rate, if the analyst doesn't apologize, his career could be in some serious danger in the next few days.
Also Read: Chris Paul learned the hard way after Air Jordan made all his 3-pointers to win a bet
---