Zion Williamson Warned LeBron James About Himself Far Before He Had Even Made it to the NBA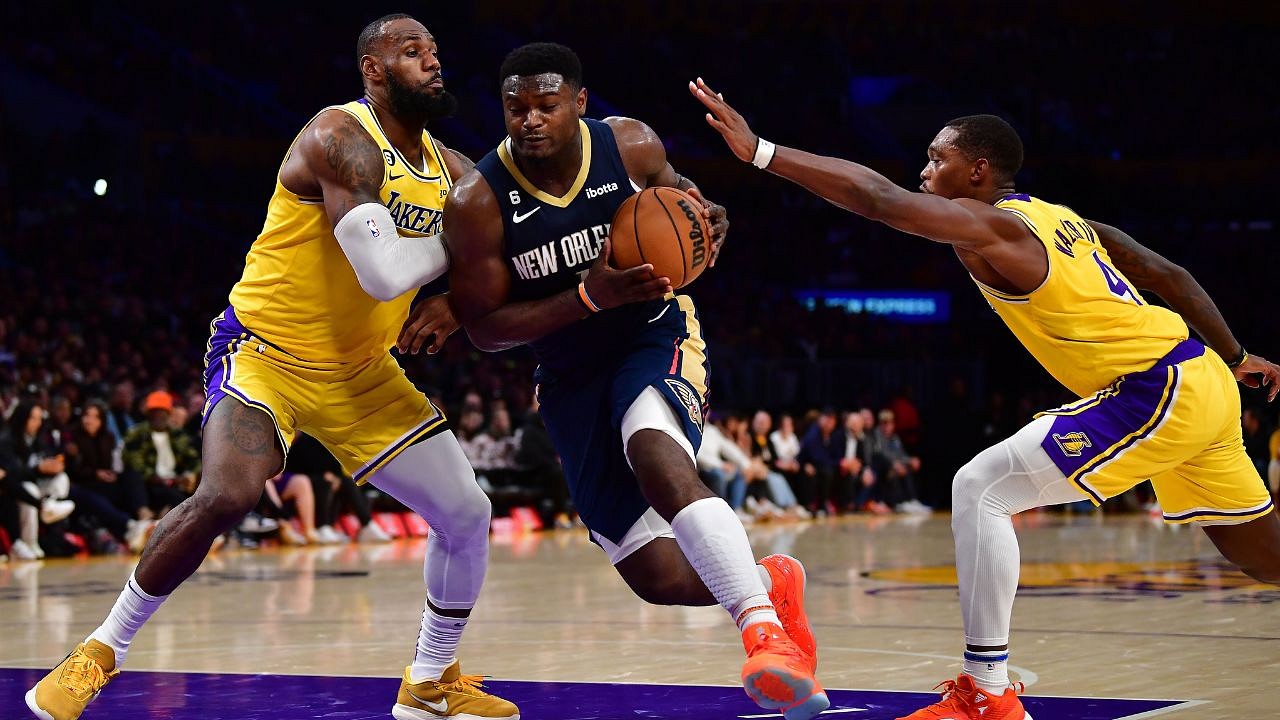 Zion Williamson is a generational talent. One of those kinds of players that graces fans with their presence about once a generation. And boy, has the 22-year-old proven his worth this season, averaging 26 points, 7 rebounds, and 4.6 assists. And as you'd expect, his shooting numbers look stellar too at 60.8% from the field, 36.8% from deep, and 71.4% from the charity stripe.
All that being said, this was hardly a surprise. After all, most fans knew this would happen before he ever entered the NBA. However, as you'd expect, most chose to watch him go first before they drank all the Kool-Aid.
And apparently, LeBron James was no different.
Also Read: "You Are a Living Legend, Cristiano Ronaldo!": When LeBron James Acknowledged a Fellow GOAT of the Sports World
Zion Williamson made LeBron James a believer with his insane moment in the 2019 NBA Summer League
There is a lot of skill to Zion Williamson's game, make no mistake about it.
His mid-air form is magnificent on its own, but it doesn't stop there. No, the man knows how to use his body just right, often moving and contorting in any way he wants to make a bucket.
However, his greatest asset is undoubtedly his strength.
And during the 2019 NBA Summer League, boy did he show it.
Much like every other viewer in the audience, LeBron James looks shocked. And why wouldn't he?
A 6'6" bully of a man was coming to the NBA to steal all his marbles.
Summer League was not the first time LeBron James went to a Zion Williamson game
Zion Williamson may have been incredible in high school, but people really took notice while he was playing at Duke.
And much like many other NBA stars, LeBron James couldn't help but sit in on one of his games.
It was at that moment the King knew what was coming. And to this day, we doubt he has found a way to stop it.
Also Read: "My Dog Could Get Run Over, And I Wouldn't React Like LeBron James!": Chandler Parsons Rips into the King After Agonizing Missed Call vs Celtics
---
Share this article