"5 Black Police Officers Mercilessly Killed a Young Man": Stephen A Smith Gets Emotional While Talking About Tyre Nichols' Tragic Death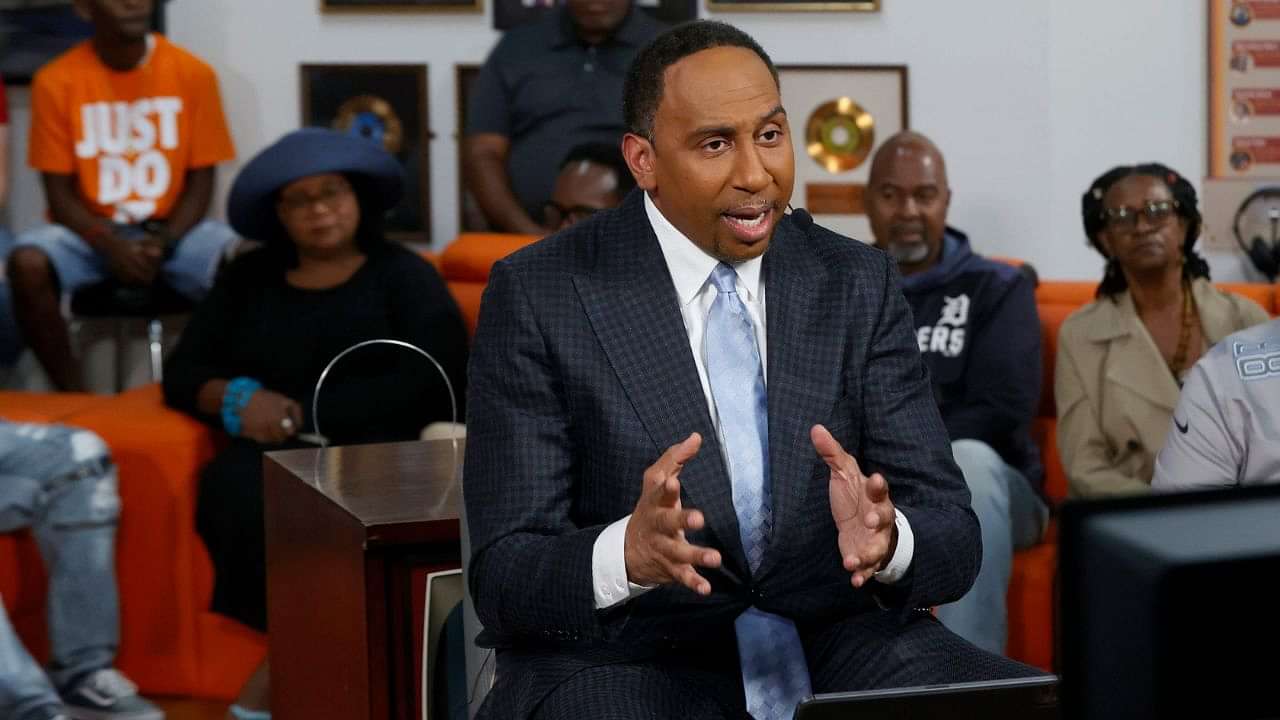 Crimes committed by the Police against the general public have been a massive talking point in the United States for years now. While it took some time, even sports stars started raising their voices against police brutality after George Floyd tragically died a few years ago.
Who can forget Colin Kaepernick's kneeling protest which ultimately earned him tonnes of criticism. As it turns out, another incident of alleged police brutality has taken place, this time in Memphis, and the sports world is uniting to raise a strong voice again it.
Tyre Nichols, a 29-year-old black man was reportedly pulled out of his car by the cops and then beaten mercilessly earlier this month. Tyre sustained severe injuries because of the assault and left the mortal world a few days back.
Reflecting on the incident after the video tapes of the incident was released, ESPN's Stephen A Smith had a lot of things to say. "Five black police officers, big guys I might add, took a 150 pound 29-year-old black man, who did nothing wrong, was at a red light, you run up to his car, you curse at him, throw expletives at his direction, you drag him out of the car, you are so aggressive that at that moment, he is running for his life," Stephen A said during ESPN's recent broadcast.
Also Read: "Welcome to Killing County": Colin Kaepernick Continues to Campaign Against Police Brutality With Latest Documentary on Killings in Bakersfield
Stephen A Smith is appalled by the Tyre Nichols incident
Smith also pointed out that what many people are not thinking about is the fact that the very first thing the cops do in such a case when they are chasing a man who is driving a car, is that they track his address using the license plate. "They caught him three homes away from his own house, which is why this young man, working for FedEx, ends up screaming for his mother."
Stephen went on to claim that he watched all 66 minutes of the gut-wrenching footage which clearly showed that two officers had Tyre on the ground when another officer came in and kicked him in the face twice, then another officer punched him in the face thrice, then another officer came and hit him twice with a baton.
Loading embed instagram https://www.instagram.com/p/Cn-J970rNuG/?utm_source=ig_embed&utm_campaign=loading
Stephen then claimed that the cops were clearly trying to create a false narrative by blocking the footage of the body cam and by screaming "put your hands behind your back" when they already had him restrained. He pointed out that just because there was a surveillance camera across the street, everyone got to know what actually happened, otherwise, the whole case would have been swept under the rug.
"There's three colors we are talking about. Yeah its black, yes its been white in the past and now, the perpetual color is blue," Smith added, referring to the sense of fear the people are surrounded by whenever they see a police officer.
The NFL also issued a statement condemning the incident.
Also Read: Tom Brady Once Shattered Oscar-Winning Star Matt Damon's Window Just to Show How Strong His Arm Really Is
---