"Racial Oppression is Woven Into Very Fabric of USA": Colin Kaepernick's Fiery Speech Before Amnesty International Once Ruffled a Few Feathers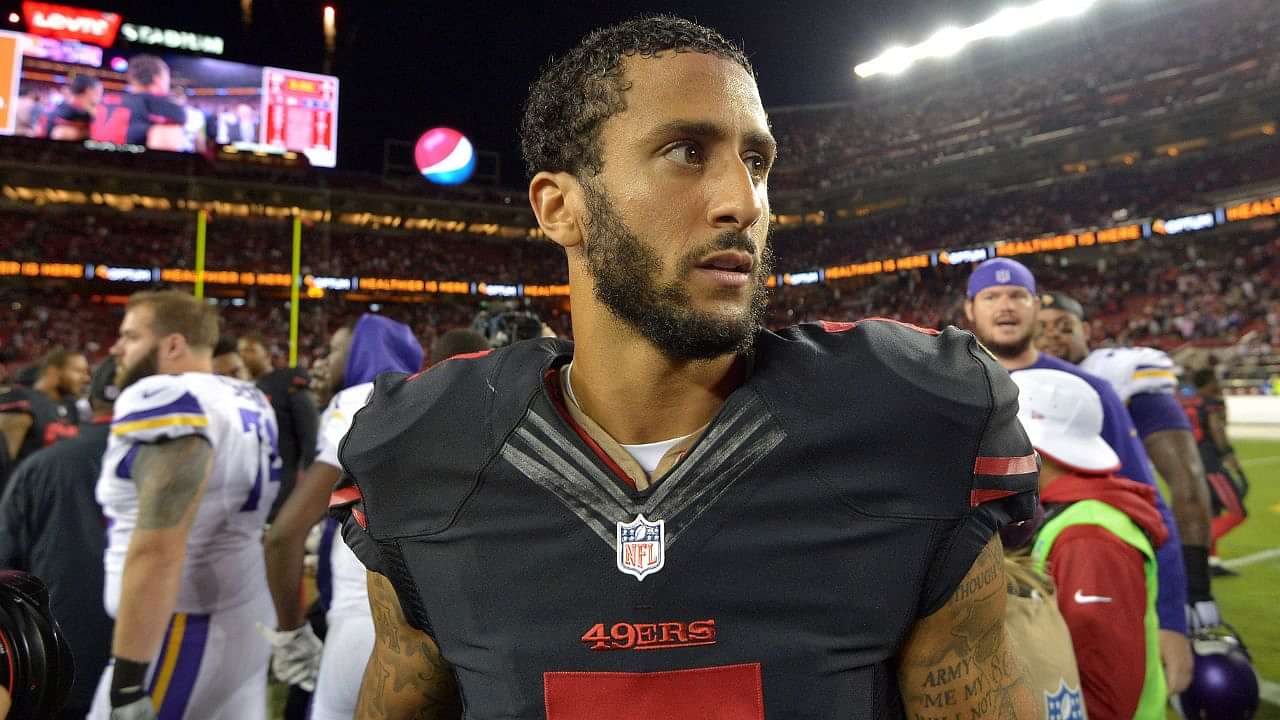 Colin Kaepernick is one of the most talked about athletes football has ever produced. The talented quarterback who once broke a few records on the field while featuring for the San Francisco 49ers, became a civil rights icon after he decided to take a knee when the American National anthem was playing during an NFL game.
As one can expect, his gesture ended up going crazy viral and the public outrage was out of control. People were demanding NFL to ban Colin, and some even were in favor of boycotting the league altogether.
However, with time, several influential people came forward and extended their support to Colin. When it started getting clearer that his intention behind kneeling during national anthem wasn't to disrespect the flag but to raise a voice against police brutality against the people of color, Kaepernick started getting a lot of recognition too.
Also Read: "Kayvon Thibodeaux is a Classless Human Being": Pat McAfee Destroys Giants Linebacker For Celebrating Next to a "Severely Injured" Nick Foles
"USA Has The Largest Prison Population In The History Of Humanity": Colin Kaepernick
Back in 2018, Colin was honored with Amnesty International's Ambassador of Conscience Award for starting a movement against the systematic oppression of black and brown people.
He received the award from his close friend Eric Reid who stood by him like a rock in tough times. After receiving the honor, Kaepernick delivered a memorable speech which ended up going viral on different social media platforms.
He started off by thanking Reid for his unwavering support and then stated that his intention behind taking a knee during national anthem was to "protect the rights of black and brown people."
However, what Colin stated after that ended up infuriating a lot of people once again. "History has proven that there has never been a period in the United States of America when anti-blackness has not an ever-present terror."
"Racialized oppression and dehumanization are woven into the very fabric of our nation, the effects of which we seen in the lawful lynchings of black and brown people by the police and the mass incarcerations of black and brown lives in the prison industrial complex," the former quarterback had claimed.
Colin also stated that the United States has incarcerated more than 2.2 million people, "the largest prison population in the history of humankind." He had gone on to add that 'love' is the best form of defiance against systematic oppression and racial discrimination.
Also Read: "This is The End of #Undisputed": Livid Fans Call For Shannon Sharpe to Leave Infamous Co-Host Skip Bayless & Join Stephen A. Smith on ESPN
---