Allen Lazard's Net Worth: How Much Has the Packers WR Earned Thus Far?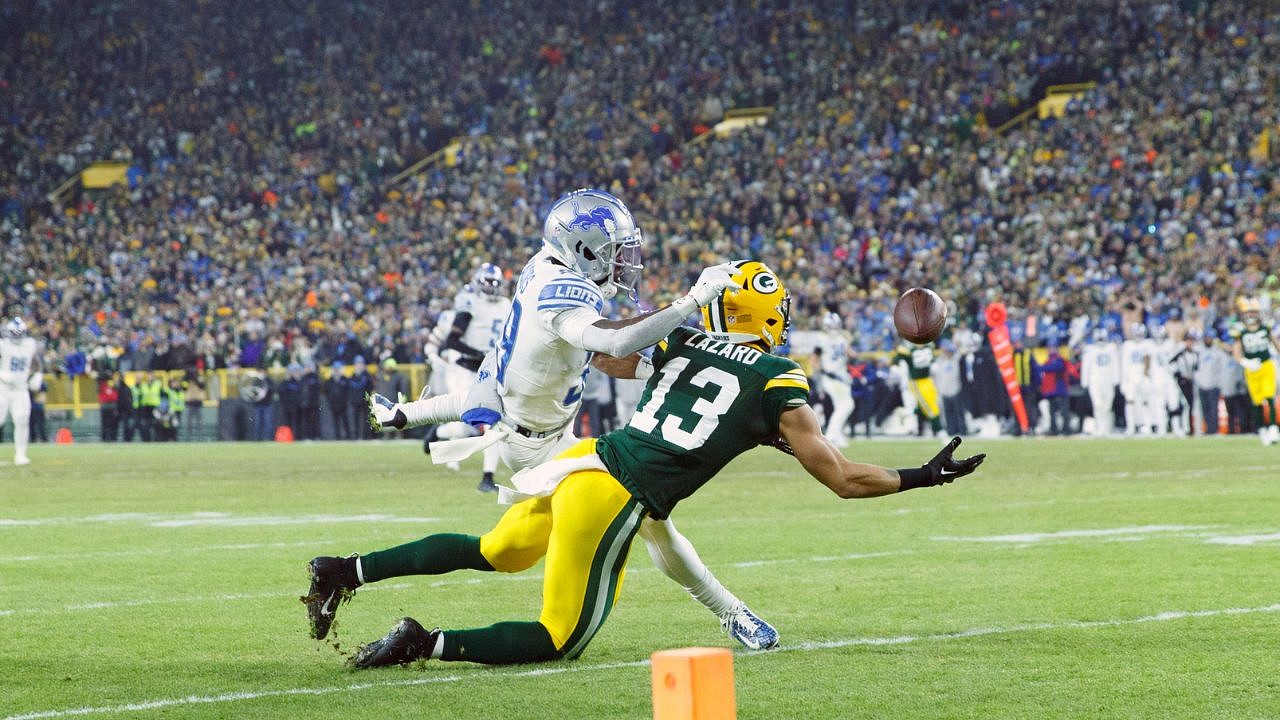 Allen Lazard, the former star wide receiver of the Green Bay Packers recently hit the free agency market. Allen, who was formerly a Jacksonville Jaguars WR, signed with the Packers in December 2018. The 27-year-old became an essential part of the roster. He was the go-to target of the lead QB Aaron Rodgers. Since we put up great numbers, the team appreciated him and gave him monetary benefits. Hence, let's look at how much the Iowa University product earned in his career.
Lazard was a top recruit coming out of high school. There, he received the honor of 2006 USA Today High School All-American. Even though he was signed as an undrafted free agent in 2018 by the Jacksonville Jaguars, he moved up to the top and became a household name as a powerful receiver.
Also read: 2X Super Bowl Champion Peyton Manning Credits This NFL Legend for His Oscar-Worthy Acting While Executing Fake Spikes
What is the net worth of Allen Lazard?
The star player has amassed a great deal of wealth for himself. As of January 2023, his net worth was $5 million. He was a brilliant player since his freshman days, starting all 11 games he played in and leading the team in 56 receptions, 808 receiving yards, and six touchdown catches. Then, when the Jaguars signed him, they offered him $32,500 with a signing bonus of $7,500. Hence, earning $40,000 alone in 2018.
According to Sportrac, from 2018 to 2022, Lazard earned $6,392,048 while his salary was $6,106,029. With the Green Bay Packers, Allen Lazard agreed to a one-year, $3,986,000 deal in 2022 that featured an average annual salary of $3,986,000.
Therefore, his hard work and sharp eyes gave him the chance to earn some pretty bucks in the league. In fact, a player like Lazard will not go unsigned even though he hits the open market.
Which teams are interested in acquiring the talented WR?
News broke out that the New York Jets are actively pursuing the Year 5 WR. Because A-Rod is on cordial terms with his favorite WR, the QB may follow him there. Apart from the Jets, the other team that can look into signing the player could be the Baltimore Ravens.
From Free Agency Frenzy: As we await word on #Packers QB Aaron Rodgers, the #Jets are the only team negotiating with WR Allen Lazard, and a Rodgers trade could also mean Randall Cobb is coming, too. pic.twitter.com/5snP6i07uH

— Ian Rapoport (@RapSheet) March 14, 2023
The Ravens desperately need quality wide receivers. Even though they have weapons like Marquise Brown and Rashod Bateman, they have developed little behind them. Even the team's general manager, Eric DeCosta, thinks that they need to keep swinging and looking around in order to find their perfect fit.
Another team that can sign Lazard is the Titans. If they want to make another run with Ryan Tannehill at quarterback, signing Lazard sounds like the right choice. The former Packers wide receiver will be an upgrade for them. Additionally, if they have cap space and want to use it wisely, they could afford a slight overpay for Lazard.
Hence, these are some teams that can look into the availability of such a high-powered WR.
Also read: Xfl Goes Adult Mode as Cameras Accidentally Stumble Upon A.J McCarron's Naked Teammate During a Trip to the Battlehawks Locker Room
---
Share this article