"Are You Starting an OnlyFans Account?": Tom Brady's Underwear Pic Sets the Internet on Fire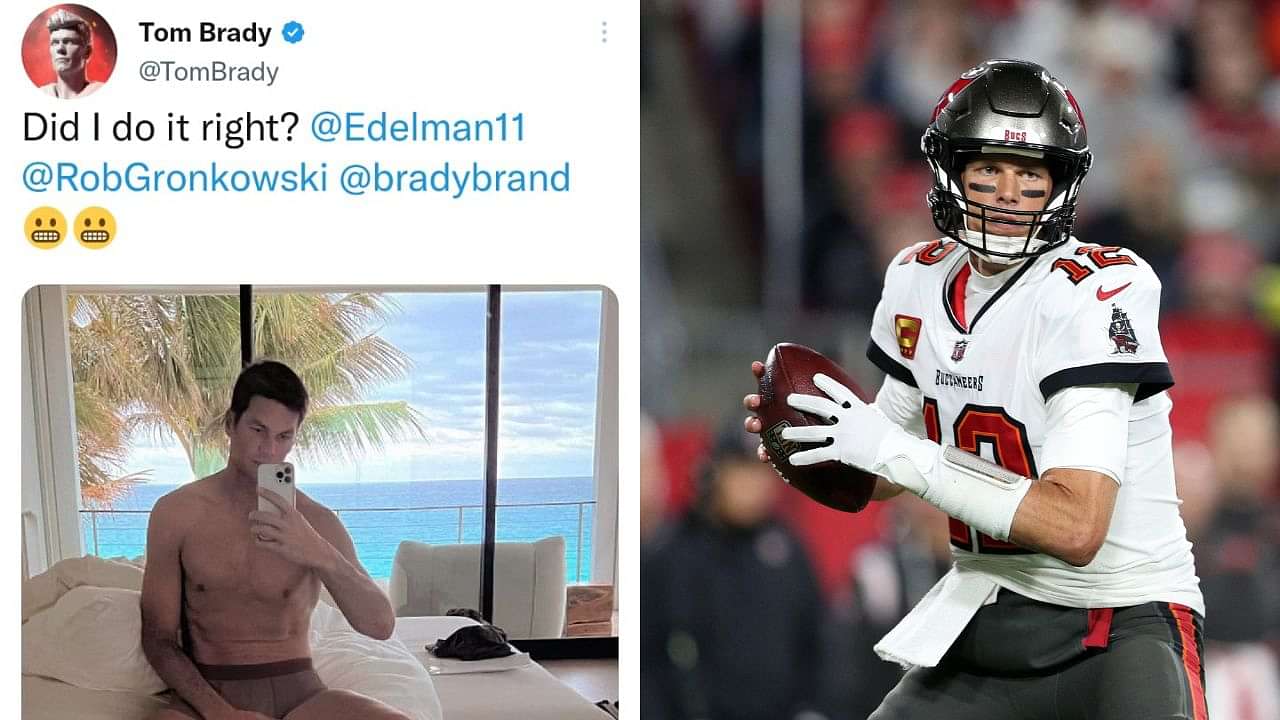 Tom Brady might have retired, but he is not going to fade away like many other NFL stars anytime soon. After playing for 23 seasons and winning the Vince Lombardi Trophy on a whopping 7 occasions, Tom is set to start his broadcasting gig soon.
While fans were expecting him to start right away, or at least with the beginning of the 2023 season, Tom recently announced that he is going to take an year off before he starts working for FOX.
While fans are a little disappointed, many are hailing Tom for taking much needed time off as last one year hasn't been kind to Brady. After he announced his un-retirement from the sport, nothing went Brady's way.
Tom's marriage of 13 years with Gisele Bundchen came to an end, his FTX investment yielded poor results, and although he was able to take his team to the playoffs, his season numbers weren't really as good as he would have wanted them to be.
Also Read: Travis Kelce Gets Real About the Challenges of Being Single Ahead of High Stakes 'Kelce Bowl'
Tom Brady's underwear picture goes crazy viral
Nevertheless, it is good to see Tom making some tough but good calls with the start of 2023. His broadcasting gig is going to start in 2024 and before that, we might get to see him spending some time with his pals.
Moreover, it seems like Tom has already started having some fun now when his NFL stint has ended. Recently, Tom uploaded a picture of him wearing nothing but boxers.
"Did I do it right," Tom captioned the snap while tagging his friend Rob Gronkowski, Julian Edelman and his own brand's twitter account. As soon as the picture went viral, fan reactions started flooding in.
While some were just amused to see Brady like this, few were busy trolling Brady-admirer Skip Bayless. The world knows that 'The Undisputed' analyst is reknowned for supporting Tom even when he performs poorly.
Skip even took a personal shot at fellow analyst Shannon Sharpe when he said a few things against Tom this season. So one can understand why fans couldn't leave this opportunity to destroy Bayless. Moreover, some even enquired if Tom is going to start an OnlyFans account now.
Loading embed tweet https://twitter.com/_sagnikbasu/status/1622627826032685056?ref_src=twsrc%5Etfw
Loading embed tweet https://twitter.com/quietcry/status/1622612165151854593?ref_src=twsrc%5Etfw
Loading embed tweet https://twitter.com/KayceSmith/status/1622626892141453315?ref_src=twsrc%5Etfw
Loading embed tweet https://twitter.com/snag1025/status/1622608702963437570?ref_src=twsrc%5Etfw
Loading embed tweet https://twitter.com/ScottPopescu/status/1622615316374204416?ref_src=twsrc%5Etfw
While fans would have to wait for quite a while, Tom's debut on FOX would be highly anticipated.
Also Read: Tom Brady Transforms Into Midas as Jar of Sand From His 'Retirement Beach' Crosses $99,000 on eBay
---