"The Police Can't Get Me": Bengals' Joe Mixon Has an Arrest Warrant Issued Against Him After Allegedly Threatening a Woman at Gunpoint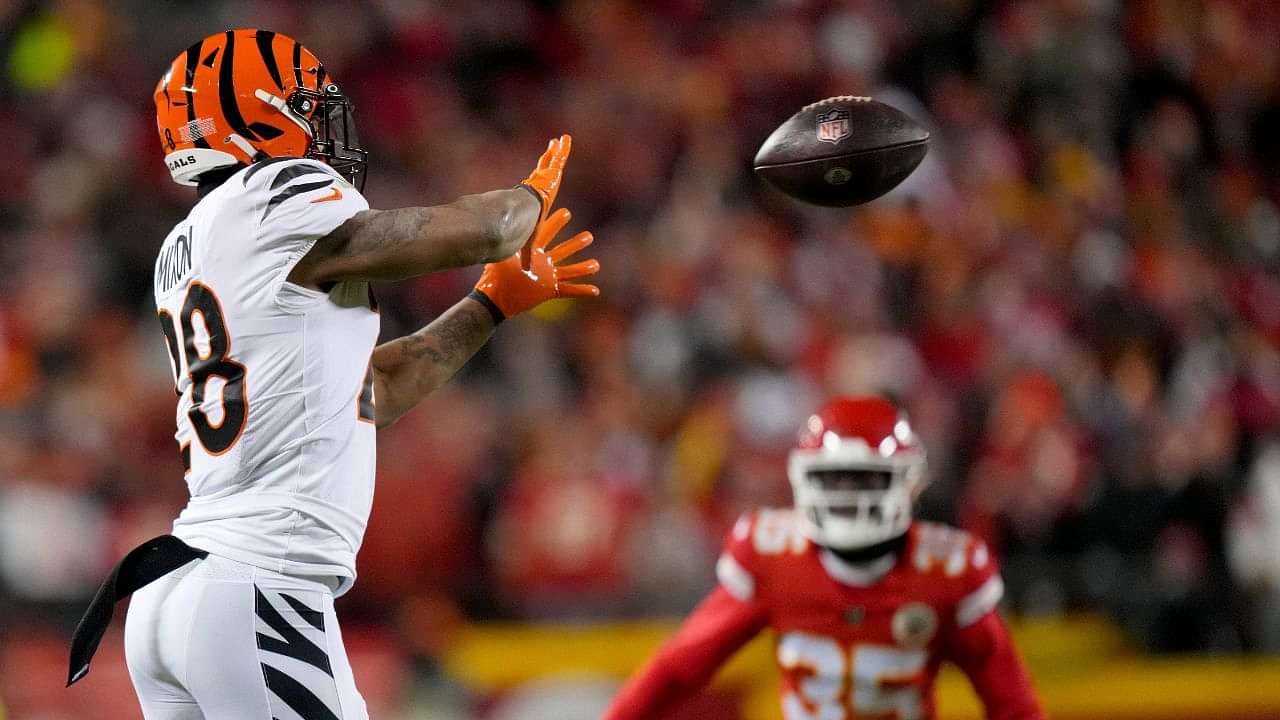 It hasn't been very long since their heart-breaking defeat in the AFC Championship game. However, the community has been hit with another heart-wrenching incident. This time, it's their running back Joe Mixon who's facing the music. After allegedly threatening a woman at gunpoint, he has now an arrest warrant issued in his name, per Mike Renner of Pro Football Focus.
The warrant comes after a complaint was filed on Thursday against Mixon in Ohio's Hamilton County. Per the warrant, the incident occurred on January 21, a day before facing the Buffalo Bills in the divisional playoffs. Mixon allegedly pointed a gun at a woman, and said, "You should be popped in the face, I should shoot you, the police [can't] get me."
The police have charged him with a misdemeanor aggravated menacing, but it seems the warrant may not stand for long. Mixon's agent Peter Schaffer told ESPN that the warrant will be withdrawn, and charges dropped by Friday. "I really feel that police have an obligation before they file charges. Because of the damage that can be done to the person's reputation," Schaffer said.
The Bengals released a statement regarding the warrant on Thursday, saying, "The club is investigating the situation and will not comment further at this time."
Also Read: Patrick Mahomes Stole This Record From Tom Brady Before the GOAT Announced His Retirement After 23 Years in NFL
Joe Mixon has another run-in with the law after his first encounter in 2016
For Joe Mixon, this is not his first time at the rodeo. His first run-in came back in 2014 when he was playing for the Oklahoma Sooners. Mixon admitted to a misdemeanor assault charge after a video surfaced showing him punching a woman. The incident left him serving 100 hours of community service and saw him suspended from playing for an entire year.
"I made a bad decision. Ever since that night, I have to live with it. I've got to re-live it every day," Mixon told PFT Live in 2017. "You can never forget something like that. It still haunts me to this day, but it's what you do from that point on. You can't take it back. I can replay it in my head a thousand times, and if I could take it back I would, but I can't."
Mixon ended up being the Bengals' 48th overall pick, and in 6 years has amassed over 5000 rushing yards. Added to that, he has around 1400 yards in receiving as well. In 80 games, he has now scored 50 touchdowns and has only lost the ball 4 times.
Also Read: "The Pain is Over": Tom Brady Retiring With an Emotional Message Has Shannon Sharpe Convinced He's Gone For Good
---