Former NFL Today Host Greg Gumbel's "Sidestepping on a Murder" Statement Sparks Massive Outrage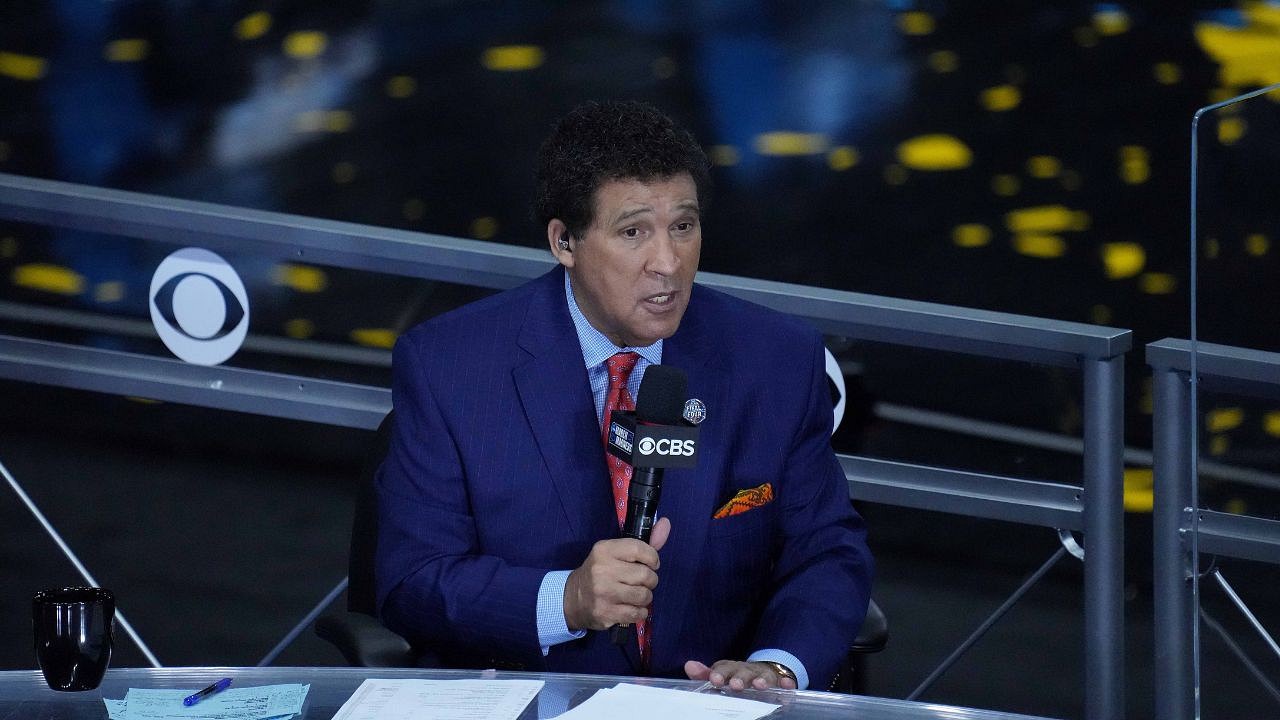 Greg Gumbel, who made a name for himself in the broadcasting arena after acing his role as an NFL Today host, recently caught himself under heavy scrutiny. The renowned host made questionable comments about a University of Alabama basketball player which didn't go down well with a lot of people.
Gumbel made the comments when the 2023 Match Madness bracket was revealed. Fans on Twitter believe that he could have used better words to describe such an unfortunate incident.
Also read: Xfl Goes Adult Mode as Cameras Accidentally Stumble Upon A.J McCarron's Naked Teammate During a Trip to the Battlehawks Locker Room
What exactly did Greg Gumbel say that made fans furious?
The Crimson Tide were announced as the No. 1 seed in the South Region. It was there that Gumbel made an unsavory comment about the ongoing murder case, which involved former player Darius Miles and top prospect Brandon Miller.
He said, "They sidestepped a situation involving criminal activity in which Brandon Miller was associated. He was not charged. They are here as the No. 1 overall seed."
"[Alabama] sidestepped a situation involving criminal activity in which Brandon Miller was associated… he was not charged… they are here as the No. 1 overall seed."- Greg Gumbel pic.twitter.com/FerwPRD4iH

— Awful Announcing (@awfulannouncing) March 12, 2023
A Tuscaloosa County grand jury, in the Jamea Jonae Harris case, indicted Miles on a capital murder charge on Friday. The incident happened on January 14. A police officer testified that Miller, who is a top player for the 2023 NBA Draft, had driven the gun used in the killing to Miles.
However, the authorities did not charge Miller with any crime. Additionally, his attorneys claimed that the SEC's Player of the Year did not know the intent to use the weapon. As a result, many people criticized Gumbel for going a bit too far with his words.
Fans react as they showed their anger over Gumbel's poor phrasing
Social media users found Gumbel's statement embarrassing. Along with that, many noticed that he phrased the statement awkwardly. Hence, we got to see these kinds of reactions:
gumbel sounded like he didn't see that before he read it and didn't want to read it

— Ryan Fisher (@RealRyanFisher) March 12, 2023
Such a bizarre and awkward way to begin this thing!

— Jason 🇺🇲 🇺🇦 (@HoosierJDK) March 12, 2023
A fan thought that Alabama did not hold its star player accountable.
No euphemisms, felonious distinctions, or kinda sorta equivocations apply to the draw Bama got rewarded with — they can more or less phone it in.

— NOYB (@scbarfly) March 13, 2023
"sidestepped"? So that's what we're calling "refused to hold our star player accountable because he's the key to our #1 seed this year"?

— The Grateful Cub (@TheGratefulCub) March 14, 2023
"I never lose sight of the fact that a family has lost one of their loved ones that night. This whole situation is just really heartbreaking. Respectfully, that's all I'm going to be able to say on that." – Brandon Miller speaking publicly for the first time since his name was… https://t.co/XJAvgFk4wG pic.twitter.com/pdCK22zYkZ

— The Next Round (@NextRoundLive) March 8, 2023
Miller spoke to the reporters publicly for the first time since the detective's testimony in February. As the team was playing for the top spot and was still the betting favorite among fans, the young athlete acknowledged the voices of the opposing fans. In fact, he accepted that what happened almost two months ago was far more serious and bigger than basketball.
Also read: Derek Carr Car Collection 2023: From Ferrari 488 GTB to Mercedes-Benz S63 AMG, Saints QB's Luxury Car Collection Can Even Make Hollywood Stars Envious
---
Share this article