Dallas Cowboys News: Arrest Warrant Issued Against Rookie Sam Williams For Crashing His Corvette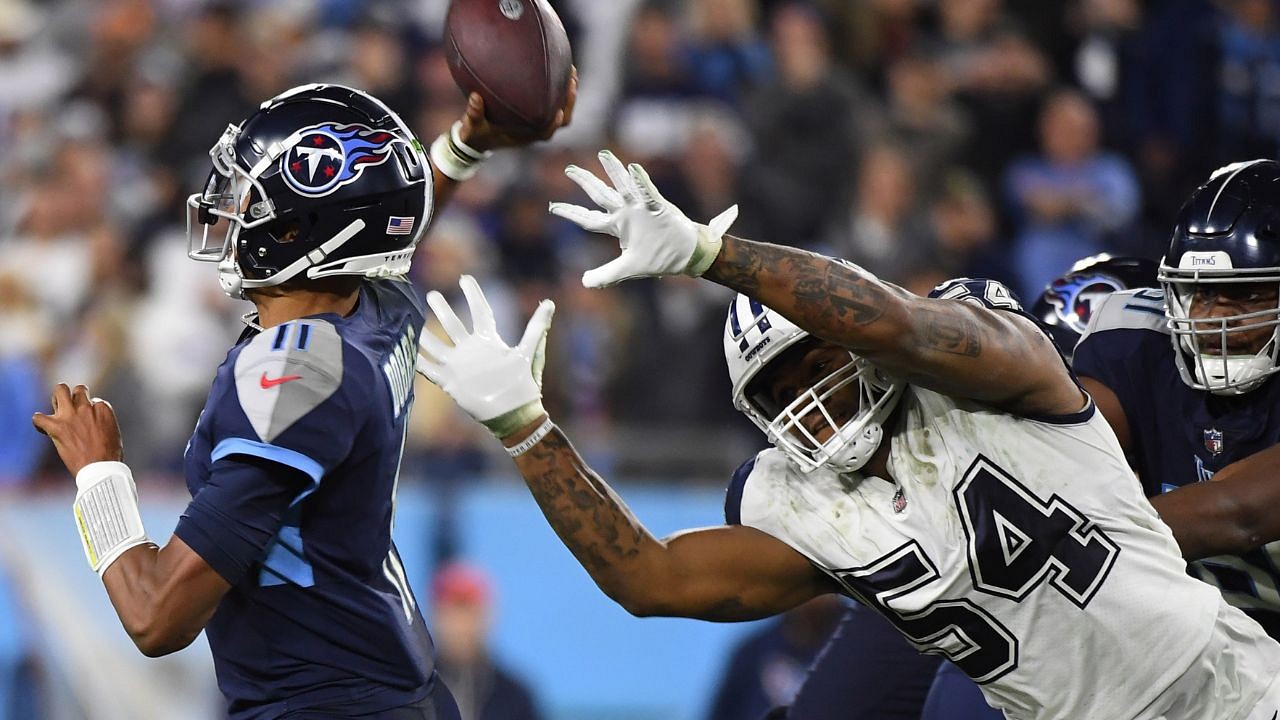 It seems the odds keep piling up against the Dallas Cowboys this season. The first punch in the gut was being matched against the Tampa Bay Buccaneers led by Tom Brady. Against whom the Cowboys have never won a game. Added to that, it seems they might just have to go the distance without their star rookie defensive end Sam Williams, after police issued an arrest warrant in his name.
Plano Police Department put out a misdemeanor warrant in Williams' name, in connection to a car crash he was involved in just a month ago. According to a police spokesperson, Williams has been asked to turn himself in, but there is no plan to find and arrest him yet. The spokesperson also added that if Williams is stopped by the police before he turns himself in, he will be arrested on the spot.
The car crash in question happened in Plano, Texas, on 22 December 2022. Williams' black Corvette crashed into an Infiniti that tried to cross him. Neither of the drivers were hurt, but were taken to a nearby hospital for precautionary reasons. Williams escaped with a few scratches, but missed the Cowboys' win over the Philadelphia Eagles a couple of days later.
Williams Tweeted after the crash, writing, "I'm okay everyone so is the other person that was involved". He also spoke to reporters, saying, "You're looking at the car like, man, but God works in mysterious ways. I know he has something in store for me."
Also Read: Joe Burrow & Blake Griffin To Take Up Farming?": Pat McAfee Has a Hilarious Reaction to Burrow & Friends Buying a Massive $5 Million Worth Farm in Iowa
Cowboys might lose Sam Williams ahead of critical wild card game in Tampa Bay
It is still unclear as to how this arrest warrant might affect his presence for Monday's game against the Buccaneers. Already, the Cowboys will be sweating at the prospect of facing Tom Brady again. Their record against him is pretty scary: 0 wins in 7 encounters with the 7x Super Bowl winner. However, maybe this time around, the Cowboys might just ride into the history books. If they get their act together, that is.
The Cowboys have been pretty impressive this season. Except for their QB, Dak Prescott. Prescott currently leads the league in just one thing: interceptions thrown. With 15 this season, It seems unlikely anyone can catch up to him. He is probably the single most important person as the Cowboys march into Tampa Bay, and they cannot afford for him to make such mistakes again.
The Buccaneers, on the other hand, might just be at their weakest form in a long time. They only managed to scrape their way into the playoffs because of the abysmal performances from the rest of their division. This means the Cowboys have the perfect opportunity to beat Tom Brady for the first time in their history. Who will win this tussle of giants on Tuesday?
Also Read: Peyton Manning & Tom Brady's Emotional Message Makes Cardinals Hero J.J Watt Cry Uncontrollably
---
Share this article