Joe Burrow & Blake Griffin To Take Up Farming?": Pat McAfee Has a Hilarious Reaction to Burrow & Friends Buying a Massive $5 Million Worth Farm in Iowa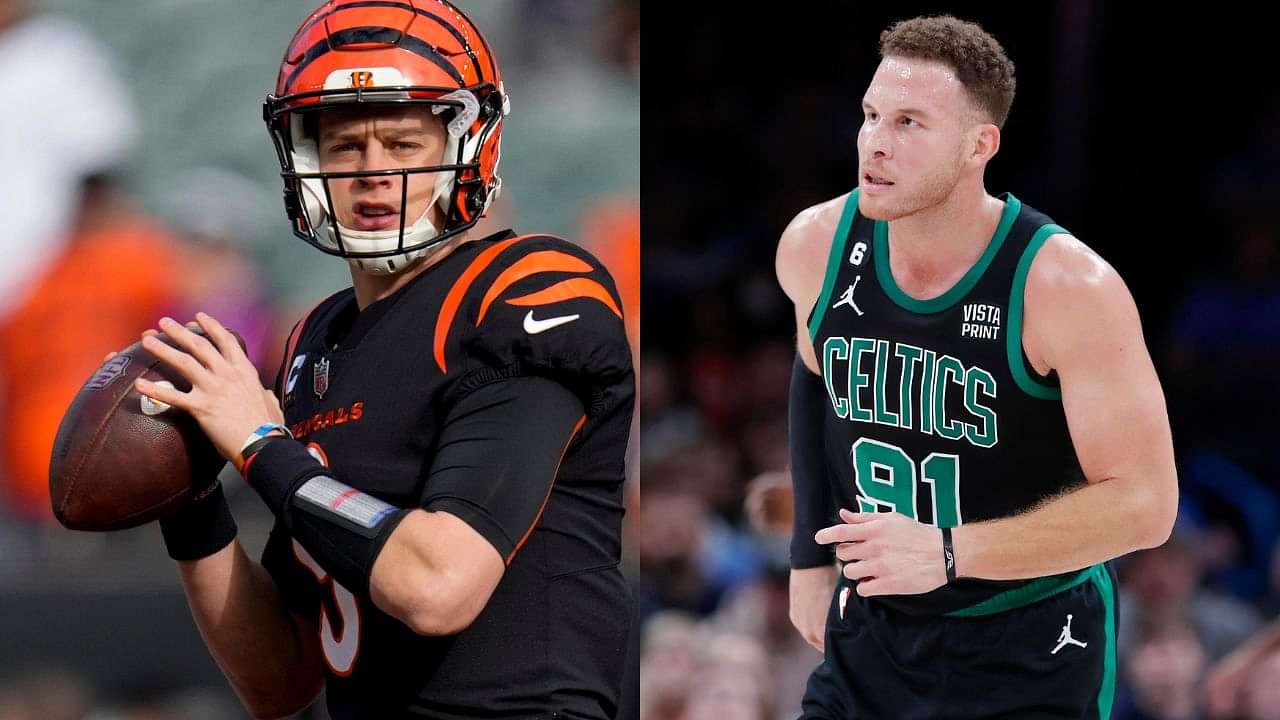 Athletes with too much money and time on their hands tend to do one of two things. Either they blow away all their money, or they invest in the future. It seems Cincinnati Bengals' Joe Burrow and a few of his friends are taking the latter route. A group of 20-odd athletes from various leagues have bought a 104-acre farm for roughly $5 million in Iowa which former kicker Pat McAfee thinks is a brilliant business move.
The group includes famous athletes from the NFL, the MLB, and even the NBA. Apart from Burrow, Celtics forward Blake Griffin, Islanders forward Anders Lee, and Blue Jays pitcher Kevin Gausman are only some of the hot shots in the group. What's more, they don't intend to stop at one either.
Patricof and Co. is the company that got these athletes together, and according to them, the group will purchase an additional four farms of similar size.
When Pat McAfee brought up the news on his show, 'The Pat McAfee show', the reactions from the rest of his team were priceless. While McAfee thinks this is a brilliant business move by Burrow and the gang, one of his show mates thinks otherwise. He says "Let's gouge all these hard-working blue-collar farmers and take what little profit they have left we'll make that ours and scr*w them out of it."
Also Read: "Still Chasing That Clout, Huh": Model Emily Ratajkowski Receives Heavy Backlash From NFL Fans After Quoting an Age-Old Article About Racist Concussion Protocols
Pat McAfee applauds Joe Burrow on his plans to invest in the farming sector
"Boston" Connor is one of McAfee's show's co-hosts. Who went on a rant about how Bill Gates and Amazon want to control our food along with the internet. He also took a subtle, cheeky shot at Clark Griffin. Saying he understands how Griffin wants to leave something behind for his son with Lana Rhoades. For the ones unaware, yes, there is a rumor about Griffin and Rhoades having a son.
All jokes aside, though, McAfee seriously beleives this move to be in the right direction. Atleast when talking about the players buying the farms, that it. He believes in addition to releiving farmers who want to get out of the family business, this move also helps them in regulating what goes into their food. The players will be able to avoid whatever substance they think is harmful  for them!
Pat McAfee also mentions probably the most important aspect of this purchase: the profit. According to him, tapping into a sector that's churning out profits is a sureshot way of ensuring a stable, second income. It may not be much in the short term, by drop by drop makes an ocean. So this could be a potentially huge venture for this group.
While we do not know the exact plans they have in mind, we do know they'll have to wait. Especially since Joe Burrow will be busy leading the Bengals against a Lama Jackson-less Batimore Ravens. Thay have a win literally handed to them on a silver plate, with the Baltimore offense struggling since Jackson's injury. Will the Bengals make quick work of the Ravens? Or will this be another upset win story?
Also Read: "We Get To S*ck On That All Week": Jerry Jones Loses It Again As Cowboys Get Thrown Off Their High Horse By a Rookie Led Commanders Side
---