Habitual 'Over-Speeder' Jalen Carter Was Once Caught Going Twice the Speed Limit by a Cop Before the Deadly Athens Crash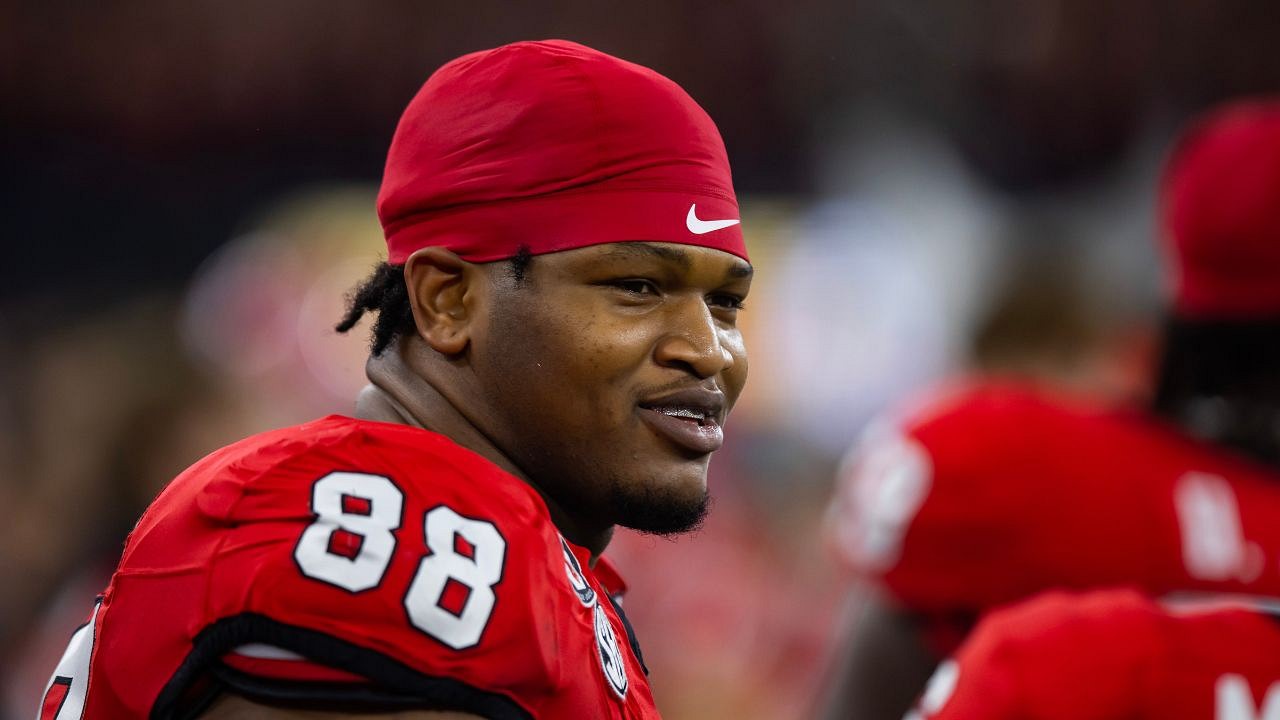 Georgia Bulldogs' defensive tackle Jalen Carter made a name for himself by delivering memorable performances in his college days. So when the 2x CFP national champion registered for the 2023 draft, speculations about which NFL team will rope him in started spreading like wildfire.
However, the star recruit's draft stock nosedived when it was revealed that he has been involved in a deadly car crash in Athens. The incident resulted in the deaths of a fellow Bulldogs player and a staff member after which, police issued two misdemeanor warrants for Carter's arrest.
Also Read: Fact Check: Is Dolphins Star Byron Jones Retiring Due to Covid Vaccine Injuries?
Old bodycam footage show Jalen Carter getting pulled over for over-speeding
As it turns out, Jalen was also stopped for overspending once by a cop quite a while before the Athens crash had taken place. A Bodycam footage from September 2022 is now going viral in which a cop was seen asking Carter to go slow as he was going at 90 mph in a 45 mph zone.
"Your break is you're not going to jail. 'Cause that would make all kinds of news, right? Just hang tight, 'aight? You're getting a ticket for the speed," the officer can be heard telling Carter in the video. He had also asked Jalen to tell his fellow teammates to that they need to drive slow.
Video from Georgia Jalen Carter's police stop.

The police officer who stopped Carter apparently told him he wasn't taking him to jail because he didn't want to make the news.

Carter was going 89mph in a 45mph zone.pic.twitter.com/6tdiK6yXCC

— Dov Kleiman (@NFL_DovKleiman) March 12, 2023
"Look. I don't know if y'all need to send out a text like to all your teammates – slow down! We wouldn't be talking if you were going the speed limit," the officer had claimed. "I mean it's so easy to slow down alright?" he had stated. The DT was eventually slapped with a $1,013 fine for speeding. Moreover, he was fined another $151 for having an illegal tinted window.
Carter turned himself in earlier this month
The fatal crash involving Jalen occurred on 15th of January this year, just 6 days after the Bulldogs annihilated the opponents to register their second consecutive CFP National Championship win. The team celebrated the emphatic win well into the night after which, Jalen and a staff member named Chandler LeCroy reportedly started racing each other in their respective cars.
Unfortunately, the race took LeCroy and offensive lineman Devin Willock's life. After a warrant was issued for Carter's arrest, he turned himself in on the night of March 1. However, just 16 minutes later, Jalen was released on a $4,000 bond.
Also Read: Josh Gordon XFL Stats: Has the Infamous Receiver Started Making a Difference For His New Team?
---
Share this article