Josh Gordon XFL Stats: Has the Infamous Receiver Started Making a Difference For His New Team?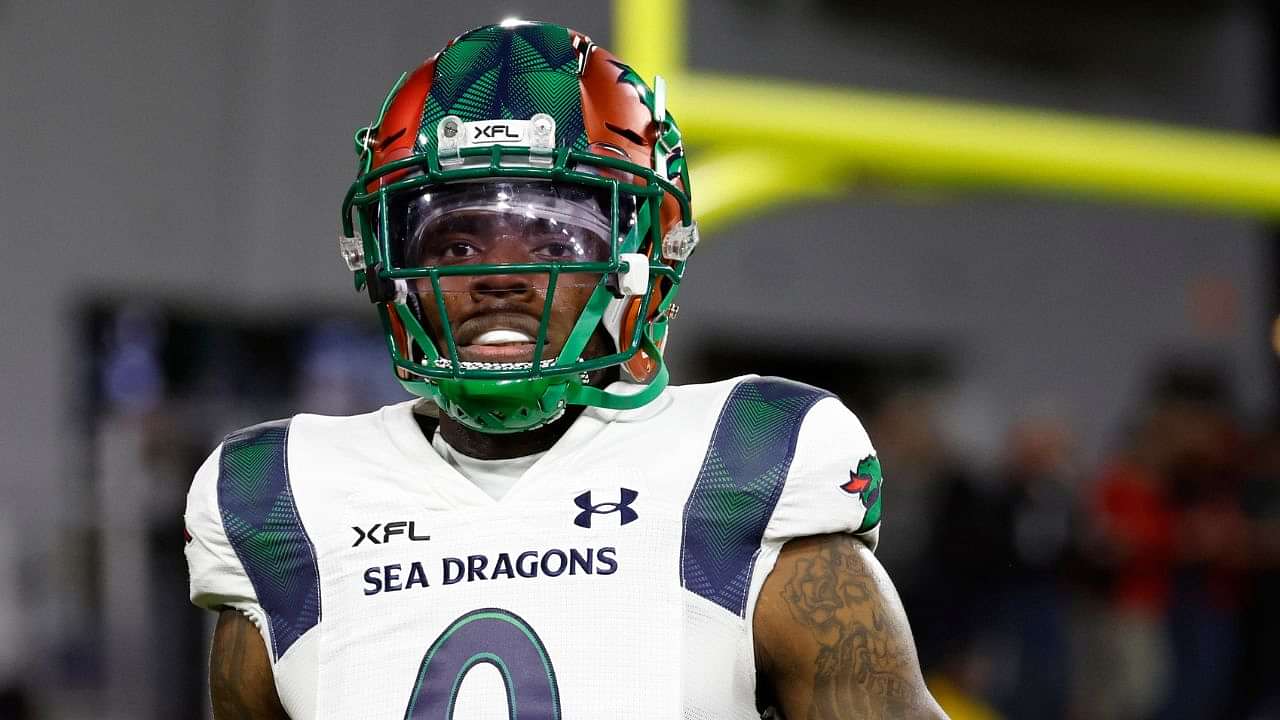 Former Cleveland Browns wide receiver Josh Gordon has made a name for himself in the league for the wrong reasons. In fact, his name was more attributed to drug policy violations than to stunning catches o massive yards on reception. His tenure in the NFL was a rocky one at best, one that was filled with ups and downs. However, it seems he now has a chance at redemption, with a clean slate in the XFL.
The 31-year-old Baylor University veteran was picked by the Cleveland Browns in the second round of the 2012 Supplemental Draft. He recorded 50 receptions for 805 yards in his debut season alone. However, his career highlights in yards received (1,646) and longest reception (95T) came the very next season. From that point on, it was all downhill for Gordon in the NFL.
Gordon gets a chance at a new life with a spot at the Seattle Seadragons
With his return to the NFL looking unlikely, Gordon now has another chance at creating some memorable moments. The XFL may not be as popular as the NFL, but its growing fanbase should motivate Gordon enough to entertain them and showcase why the NFL gave him chance after chance to play in the league.
Gordon now plays for the Seattle Seadragons and has played in both of their games this season. In 2 games, he has managed 7 receptions for 107 yards and has scored 1 touchdown. These stats may not look impressive right now, but it is only a matter of time before Gordon starts making record-breaking runs. If he can keep himself from being suspended yet again, that is.
Also Read: Jeff Bezos Seahawks: Amazon Owner is More Interested in Buying Seattle Seahawks Than Owning the Commanders
Josh Gordon and his saga of playing with fire always lands him in trouble
Gordon will be focused on finding ways to improve himself and entertain his fans. Simultaneously, the XFL will no doubt be keeping a keen eye on him. Gordon's reputation is one that will sound alarms in any team's mind, and neither the Seadragons nor the XFL wants a piece of news that puts them in a bad light. With Gordon, that is a risk they have to take to have a talented receiver play in the league.
Gordon's dance with the devil started way back in Baylor University when he was first suspended for failing a drug test. His history of substance abuse followed him to the NFL, where he was suspended on 2 separate occasions, missing 3 seasons in total. What started as a career that showed Hall of Fame potential, ended up with nothing to show. Except for a Super Bowl ring, courtesy of the Patriots.
However, life in the XFL comes with a clean slate to rewrite what people will remember him by. As the league grows in reputation and viewership, Gordon has an excellent way to make up for his past mistakes, and showcase his exceptional skills on the gridiron. Will Gordon become the greatest of all time in the XFL? Is he headed for superstardom in this young and rising league?
Also Read: Shannon Sharpe's Age-Old Connection With $150 Billion Brokerage Firm Might Shock Young Football Fans
---