"I Messed Up": Packers' Quay Walker Issues Heartfelt Apology After Getting Massively Trolled For Shoving Lions Trainer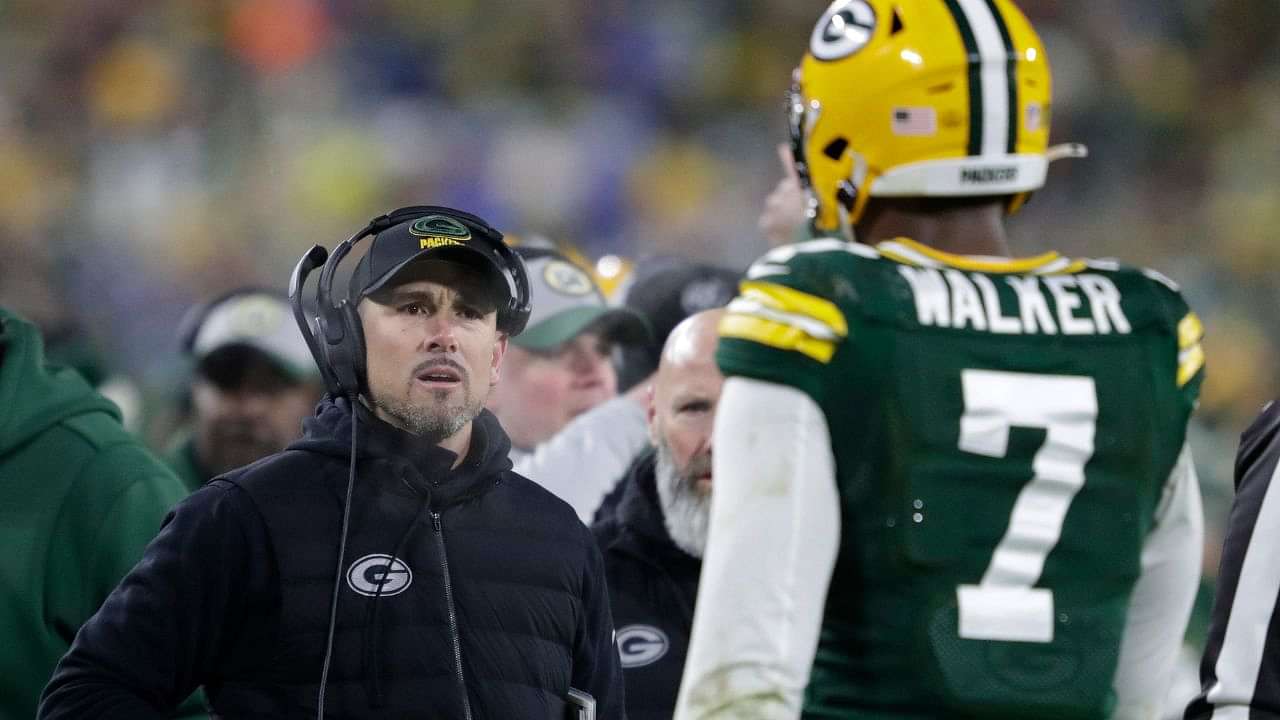 The Green Bay Packers had everything to play for when they took the field last Sunday against the Detroit Lions. After a not-so-impressive run last season, the Lions improved massively this time around, so defeating them to confirm a playoff berth wasn't going to be an easy task to accomplish for the Packers.
However, the Packers started off confidently by gaining a 3-point lead in the first quarter. They were able to carry this lead in the final quarter. However, the Lions turned things around when it really mattered and ended up winning the clash by 20-16.
It was a heartbreaking defeat for the Packers who had done miraculously well after getting off to a terrible start this season. As expected, when stakes are this high, things will get super tense on the field which is exactly what happened.
Also Read: How is Wildcard determined in the NFL?
"I was wrong": Quay Walker accepts his mistake after shoving a Lions trainer
In the final quarter, when the game was getting away from Green Bay, rookie Quay Walker got a bit carried away and shoved a Lions trainer who was taking a look at injured D'Andre Swift. As expected, his actions resulted in a 15-yard penalty. Moreover, he was also ejected from the game.
"I reacted off of my emotions again and take responsibility of making another stupid decision. I was wrong," Walker wrote on Twitter after facing unprecedented backlash.
Loading embed tweet https://twitter.com/QuayWalker_/status/1612458206759878664?ref_src=twsrc%5Etfw
The Packers star accepted that his actions were really uncalled for as the Lions trainer was just doing his job. He went on to add that after getting ejected, he showed his frustration while going through the tunnel not because he was unhappy with the penalty, but because he was aware that he did something wrong.
Even Packers coach Matt LeFleur showed no mercy towards Walker. "I have got a much higher standard for our players than to do silly things like that," LaFleur said after the contest. "We've got a guy ejected twice. I don't think I've ever seen that in my career. We've got to be much more mentally tough."
To make things worse for him and his team, Walker is probably going to get penalized and might also face suspension. After what happened with Damar a few days ago, disrespecting someone who is taking a look at an injured player is as bad as it sounds so claiming that Walker deserves all the backlash he is facing won't be completely wrong.
Also Read: C.J Uzomah Injury Update: Will He Play The Season Finale Against The Dolphins?
---