"Shannon Sharpe & Skip Bayless Need To Watch What They Speak": Jaire Alexander Takes a Swing At 'Undisputed' Analysts After Trouncing Vikings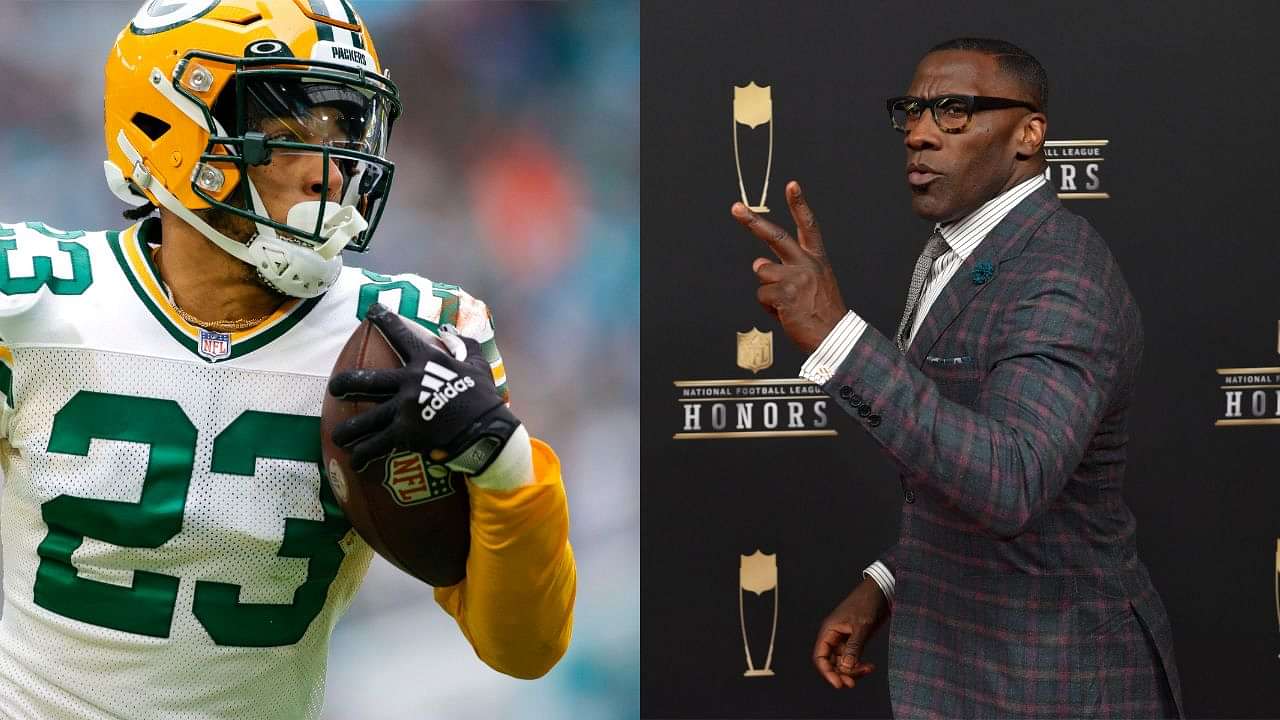 NFL players are trained and advised to ignore and avoid most of the trash-talking that goes on around in the community. However, at times, some do sting a tad bit closer to the heart. Especially when analysts and commentators speak about them. This is probably what happened when Shannon Sharpe and Skip Bayless talked about Jaire Alexander, who took an interesting means to get back at the duo.
Alexander's rivalry with Minnesota Vikings Justin Jefferson is becoming more and more popular by the day. The last time they faced back in Week 1, Jefferson got the better of Alexander as the Vikings humiliated the Packers. Back then, Alexander was quick to dismiss Jefferson's dominance over him as a "fluke", which garnered a lot of attention, especially that of Sharpe and Bayless.
Sharpe had some choice opinions about Alexander's claim. Speaking on his show 'Undisputed', he says, "I don't mind the trash talk, but Jaire is out his damn mind. Justin Jefferson has an outside chance of 2,000 yards. Ain't nothing flukey about this, he's legit!"
Loading embed tweet https://twitter.com/undisputed/status/1608870026081193985?ref_src=twsrc%5Etfw
Alexander's performance on Sunday, however, might make Sharpe swallow his words. The "legit" Jefferson could only manage a single catch for 15 yards, all thanks to Alexander. It didn't take long for Alexander to use this as a stepping stone to swing back at Sharpe and Bayless.
Loading embed tweet https://twitter.com/mattschneidman/status/1609722963456135173?ref_src=twsrc%5Etfw
Wearing a large Packers' Cap, Alexander addressed Sharpe's statement during the post-game press conference. He says, "Tell Shannon Sharpe and Skip Bayless they need to watch what they say when they talk about me, you feel me? They need to watch what they put out. Talkin' about, 'He a good corner.' I'm a great corner."
Also Read: Russell Wilson is Finally Getting Support From Broncos Teammates After Seething Criticism From NFL Community
Jaire Alexander shuts out Justin Jefferson to keep Packers' playoff dreams alive
Alexander's impressive performance on Sunday played a crucial part in the Packers' 41-17 win over the Vikings. The Vikings have already won the division, so for them, the loss bears no significance. But for the Packers, this win signifies the continued existence of the slim hope that once existed only in their star man Aaron Rodgers' eyes.
The three teams fighting for the last playoff spot in the NFC are the Packers, the Detroit Lions, and the Seattle Seahawks. All three teams are 8-8, with one game each remaining. While the Seahawks face the Los Angeles Rams, the Packers and the Lions will face each other in their final game. A win is the only way to ensure progress into the playoffs, a loss or a draw will put them out of the race completely.
Expect Lambeau Field to host a tense atmosphere. The timings for the games are yet to be decided, but if the Seahawks beat the Rams, the Lions will be gunning to play spoilsport. Will Rodgers and the Packers push their way into the playoffs? Or have they come all this way only to crash out at the last moment?
Also Read: Tampa Bay Star Blaine Gabbert Heroically Rescues Passengers After a Helicopter Crash
---