"Justin Fields Will Do Everything He Can To Get That Starting Job": Who Will Start At QB For The Bears In NFL Week 1?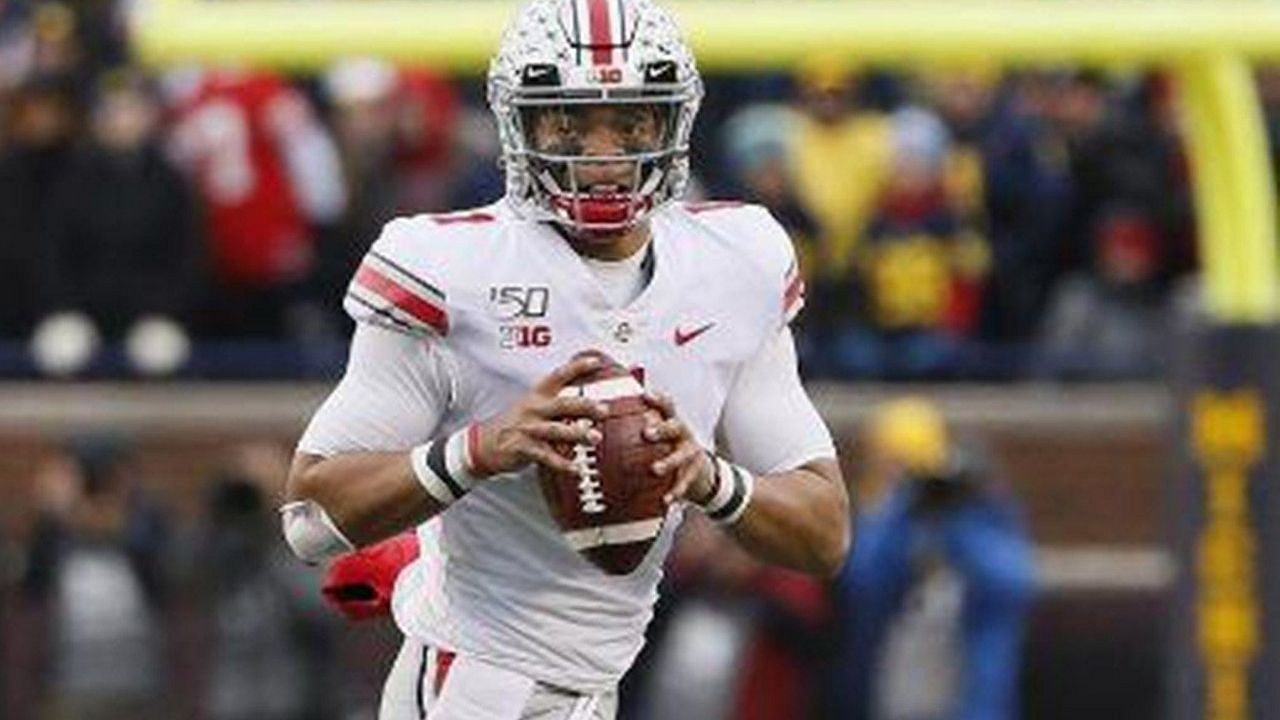 Justin Fields has been ripped to shreds even before he took an NFL snap. Fields is done listening to his doubters. He believes he can start for Chicago.
The rookie quarterback is known for his strong determination and incredible work ethic. Though his motivation was often questioned throughout the draft process, Fields is incredibly hardworking. We know that through what we've seen at Ohio State.
It appears that same mindset is going to carry over into the NFL. The newest Chicago quarterback is ready to go to win the starting job.
Bears rookie QB Justin Fields: "I'm going to do everything that I can to get that starting job"https://t.co/BsQtJ2U45L pic.twitter.com/XDyJpKrJtj

— Around The NFL (@AroundTheNFL) May 14, 2021
Also Read: "I hope so. That's my quarterback. That's our quarterback." RB Aaron Jones speaks up on the Packers-Rodgers drama.
Will Justin Fields Or Andy Dalton Start For The Chicago Bears In Week 1?
Despite the Bears giving up a ton of assets to move ahead in the draft to select Fields, it looks like Dalton will remain the starter.
Following the draft, GM Ryan Pace addressed the media and assured everyone that Dalton was going to remain QB1 as they intended earlier. He said to the Chicago Sun-Times:
"Matt has spoken to Andy Dalton tonight. That communication and clarity for us is really important. Andy is our starter, and we're gonna have a really good plan in place to develop Justin and do what's best for our organization and win games."
This makes sense for Chicago. While Fields flashes superstar potential, the Bears want to make sure he's absolutely ready before they throw him into the fire. The Bears have already seen this experiment backfire once. Mike Glennon was supposed to be the bridge as the Bears eventually gave the keys of the offense to Trubisky, but he played so bad that Mitch had to start earlier.
Now, Dalton is no Patrick Mahomes, but he's certainly better than Glennon. If he can play decently, and keep the Bears in games, it makes life easier for Head Coach Matt Nagy to ease Fields into play. Of course, Fields is the long term play here. Pace hinted at this too:
"We just have to let it play out. One of the best feelings in the world would be, 'Hey, we're rolling, we're playing really good football, we're winning and we're looking over there and we're seeing this guy and we all know — everyone in the building knows — hey, we've got a guy.'"
However, Fields already believes he ready, being the confident player he is. He has no doubt that he can lead an NFL team, and he's ready to compete. He's getting accustomed to Matt Nagy's offense, and he feels comfortable with what he sees. He knows the decision isn't up to him, but he is more than ready to go. During a news conference at the start of rookie minicamp, Fields had the following to say:
"I think everybody on our team should be striving for a starting job and if you're not, then there's no reason for you to be here. So, of course, I'm going to do everything that I can to get that starting job. It's not up to me, coach Nagy has a set plan on my development and stuff like that. I'm just gonna work hard and keep my head down and just keep grinding it out everyday. "
That's exactly the kind of attitude Bears want to see from their future franchise quarterback. So, Andy Dalton will start week 1, but things could change very quickly.
Also Read: "Cam Newton Is Gonna Shock The NFL": New England Patriots QB Ready For Revenge
---