"Major Update Incoming": Lamar Jackson "Teases" an Exclusive Interview With Himself Amid His Non-exclusive Contract Drama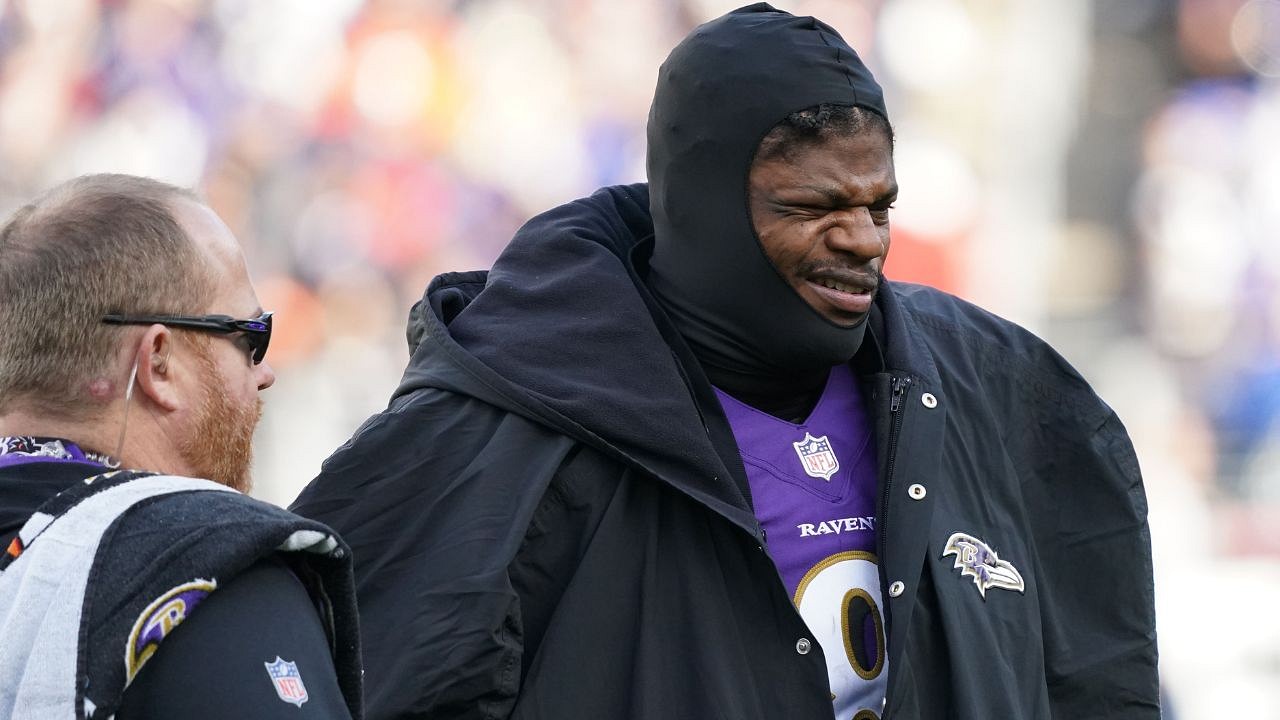 Despite being on the top of his game, the Ravens Quarterback Lamar Jackson was deprived of a long-term extension. He remains a hot subject of discussion in the entire NFL fraternity. Recently, the signal-caller came up with an initiative to conduct an exclusive interview with himself, giving a sneak peek into the overall drama.
On his IG, Lamar Jackson teases an "exclusive interview" — with himself — coming on his Lamar Jackson Entertainment YouTube page. It will be released "soon."

YT page: https://t.co/iZpQZBPCgV pic.twitter.com/knYDZunYir

— Jonas Shaffer (@jonas_shaffer) March 19, 2023
The quarterback is currently placed under a franchise tag for the 2023 season unless any other team comes to his rescue. And looking at the demands put forth by the management, it seems he won't grab a lucrative offer anytime soon. That's when the passer came up with the idea to drop a snippet teasing his exclusive interview. Guess what? Fans are just loving it.
Lamar Jackson finds an alternate way to express his displeasure
Since last season, netizens have been closely following Jackson's future in Baltimore as he was eligible to engage in contract talks. However, the management failed to come up with a viable solution and messed up the entire off-season. This year, it was expected that he might find a way out, instead, he got slapped with a non-exclusive franchise tag.
This tag gives other NFL teams an opportunity to bid for Jackson and extend him an offer. The Ravens can either match this deal or reject the contract by letting him go.
 

View this post on Instagram

 
But there is a catch. The teams will have to exchange their two future first-round picks in return. At this point, it seems a huge bargain because the teams may not risk their future aspirations and roll out millions of dollars for a single prospect.
Throwing some light on this very agenda, Jackson along with TruzzProductionz has conducted an exclusive interview where the quarterback speaks with himself. In the snippet released on his Ig handle, Jackson can be seen answering about teams labeling him more as a running back than a quarterback.
How much will Jackson want this year?
The Louisville product was selected by the Ravens in the first round of the 2018 NFL draft. Over the years, he evolved as a great athlete enlisting himself among the top-tier quarterbacks in the league. He received the NFL MVP honors in 2019 and bagged two Pro Bowl selections during this tenure.
Heisman trophy, Bert Bell award and Maxwell awards are some of his other accolades on the list. While he is under the franchise tag this season, the passer is slated to earn $32.4 million in 2023, per SI. It will be interesting to see whether he can actually get an offer in the coming days.
---
Share this article