"No Super Bowl!!" Packers HOFer Jinxed Aaron Rodgers' New Gig in NY With a Crazy Prediction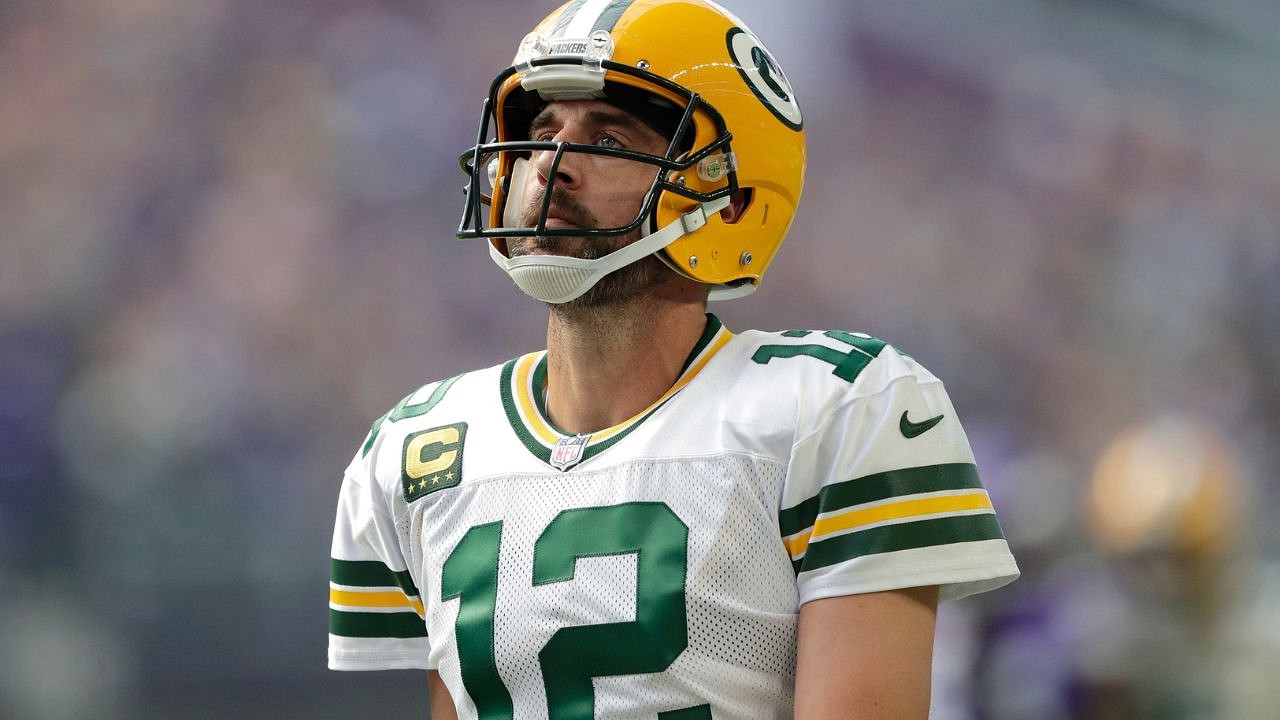 For the past couple of years, Aaron Rodgers has been making headlines for his off-season drama. The Packers fan base was busy contemplating whether he'll retire or play again for the side.
Well, it seems there is an end to all those speculations as the veteran makes his way to New York to start a new journey with the Jets. Amid this ongoing drama Hall of Fame Safety, Leroy Butler has come forward, revealing his predictions. He claims that the Jets aren't going for a Super Bowl in 2023.
Even though A-Rod is considered one of the legendary quarterbacks of his generation, the 39-year-old is deprived of championship titles. After 2011, the Calif product never succeeded in making Super Bowl appearances apart from his personal accolades. Butler believes the trend will continue inside the Jets' locker room because it takes more than himself for a great leader to win titles in this league.
Leroy Butler makes a damning statement against Aaron Rodgers
The former Safety played for 12 seasons in the league, predominantly with the Packers from 1990 to 2001. He has been a member of two Super Bowl teams, eventually winning one of them and earning four Pro Bowl selections.
In a recent interaction with the TMZ crew for an exclusive interview, the veteran spoke about the recent developments in Green Bay and reacted to A-Rod's comments calling it "disrespectful". "ya'll ain't going to no Super Bowl." Butler warned the entire Jets fanbase.
"I'm going to say this. I was on a team that went to two Super Bowls — your team gotta be close. I don't know if Aaron Rodgers is going to be there the whole offseason to gel with the top Rookie of the Year wide receiver [Garrett Wilson] … I don't know if he's going to be there to go to the clubs with Breece Hall. I don't know," he added.
Even though he unloaded on the quarterback, the 54-year-old praised his throwing abilities and accurate passes. He also predicted that the Jets would only win eight games in the 2023 season, brewing rumors of a possible retirement next year.
Rodgers speaks about his future in the league
When the four-time MVP signed a massive extension ahead of last season, fans believed that A-Rod would wrap up his career in Green Bay. However, the circumstances have changed, and the veteran finds a new home in NY following a disastrous performance last campaign. Despite the trade receiving so much public attention, the exchange hasn't been executed yet. Reportedly there have been some deals from the Packers' side.
While speaking in an interview, Rodgers mentioned that the ongoing talks won't take much longer to end. Fans need to be patient as there are plenty of questions that remain to be answered. As the saga of confusion continues to make headlines, readers can stay tuned for the latest updates.
---
Share this article