"Nothing Looks Offensive": Former Pro Bowler Defends Michael Irvin as Highly Anticipated Alleged Hotel Assault Video Gets Released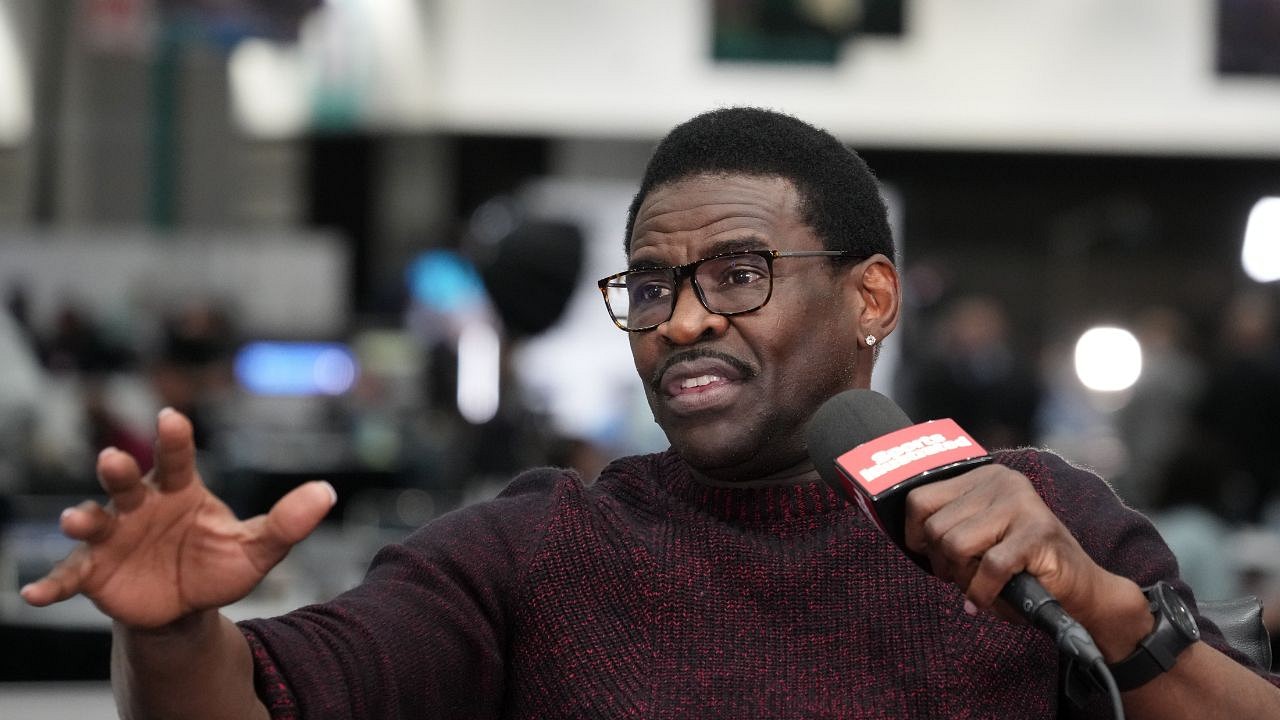 A woman charged with sexual misconduct case Michael Irvin. The NFL Network and ESPN pulled Michael Irvin back from Super Bowl coverage due to the serious charge. As a result, the NFL star filed a $100 million lawsuit against the accused and the Marriott hotel. It was there that the incident took place. The court ordered the hotel to provide the surveillance video urgently. Now, after almost a week, the hotel has provided the footage.
Before making the footage public, the hotel chain did provide a video. But the face of the employee was blurred. This did not help the hotel; it flipped the case in the former Dallas WR's favor. Even though the hotel wanted to protect their employees' privacy, they had to provide the video because the previously produced video angered the federal judge. The hotel chain's release of the video elicited a lot of reactions. Especially from the Pro Bowl defensive end, Marcellus Wiley.
This is what Wiley thinks about the Michael Irvin video 
Marcellus Wiley hosts a podcast called 'More To It with Marcellus Wiley.' The former Jaguars DE gives his opinions on everything that goes on in the world of the NFL. He had to give his two cents on the situation when the video was released.
In the video, the woman and the NFL analyst engaged in a lengthy conversation, despite his claim that it was brief. One can also see him touching the woman's elbow twice before she leaves. According to Wiley, the entire conversation seemed ordinary. When the woman left, Irvin slapped his cheek three times and then walked over to take a selfie with a man.
The former defensive end said, "Nothing looks offensive."
What did Marriott have to say about the video?
Marriott said that Irvin flagged the accuser and was visibly intoxicated, even though their conversation may not have been offensive. They also said that the former WR was shaking the employee's hand, giving her unwanted compliments, and asking her if she watched football.
"Irvin also reached out and touched the Victim's arm during this conversation without her consent, causing her to step back, becoming visibly uncomfortable. Irvin then asked the Victim whether she knew anything about having a "big Black man inside of [her]," the lawsuit said. 
In the video, one can see a fellow employee coming to her to take her away from the ongoing conversation with Irvin. To this, Wiley said that the other employee must've gotten in the way of communicating because they were upset that she was talking to Irvin while working.
---
Share this article