Rob Gronkowski Did Contact Buccaneers Last Month To Re-Unite With Tom Brady; Will He Make a Comeback Soon?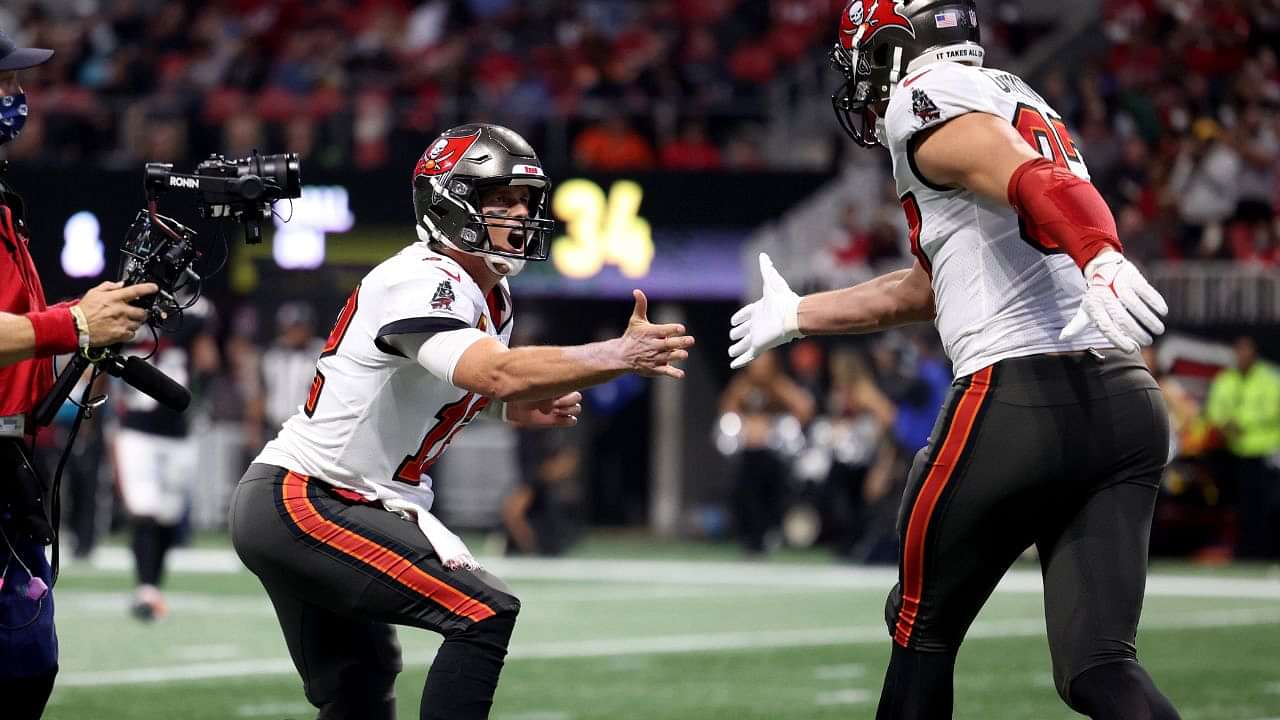 Four-time super bowl champion Rob Gronkowski apparently contacted the Buccaneers about a possible return. However, following his, "I'm Bored" Tweet and his announcement about the commercial, it is clear that he will not be returning. He also disclosed that several NFL teams had actually contacted him about a comeback as a result of his tweet.
Rick Stroud of the Tampa Bay Times recently reported that Gronk had in fact gotten in touch with the Buccaneers to inquire about a potential return to the squad. Around Thanksgiving, the Bucs spoke with Gronkowski several times about the possibility of him reuniting with quarterback Tom Brady to aid the struggling team in securing a playoff berth.
The Bucs were informed that Gronkowski had been exercising. They were willing to add him to the active roster, and in fact, Rob and the team talked about a number of options too, including signing the 33-year-old to the practice squad to give him some time to get back into football shape.
Loading embed tweet https://twitter.com/NFLSTROUD/status/1606365306179420166?ref_src=twsrc%5Etfw
Finally, Gronkowski decided to delay his comeback, but if he ever plans to join the Bucs, they could use Gronkowski as a pass-catcher and blocker. They only average 3.3 yards per carry and are last in the NFL in rushing.
Also Read: "It's In The Name": NFL Legends Eli & Peyton Manning's Nephew Arch Manning Signs for Texas Longhorns To Continue Family Domination in QB Position
Rob Gronkowski's tweet goes crazy viral
In 2019, Gronkowski announced his initial retirement from the Patriots. Then, in 2020, he came out of retirement and was traded to Tampa Bay, where he was reunited with Tom Brady, his former quarterback.
After an injury-plagued 2021 season, he announced his retirement for the second time earlier this year. It all began when Gronk tweeted a few days ago that he was bored.
Many football fans were shocked to find that Cronk's major announcement was simply that he would be joining FanDuel. Gronkowski claimed in a podcast appearance on Thursday that the tweet had nothing to do with a potential comeback and was instead a result of a business deal with FanDuel.
Loading embed tweet https://twitter.com/RobGronkowski/status/1605948740644114432?ref_src=twsrc%5Etfw
People misinterpreted that to mean that he was returning to football right away, he claimed. "Actually, it was mind-blowing. I received calls from two teams and my agent. Just insane. My friends were contacting me and asking, "Bro, are you really returning to football?" I don't think that will happen. You know I'm not, I said."
Gronkowski had eight catches for 110 yards in four postseason games. This included six receptions on seven targets for 67 yards and two touchdowns during the Kansas City Chiefs' defeat in Super Bowl 55.
Also Read: "Antonio Brown Survives": Controversial WR's Standoff With Police "Finally Over" After Accuser Drops Battery Charges
---