Russell Wilson & Pop Star Wife Ciara Wilson are Raising $4.2 Million for Yet Another Noble Cause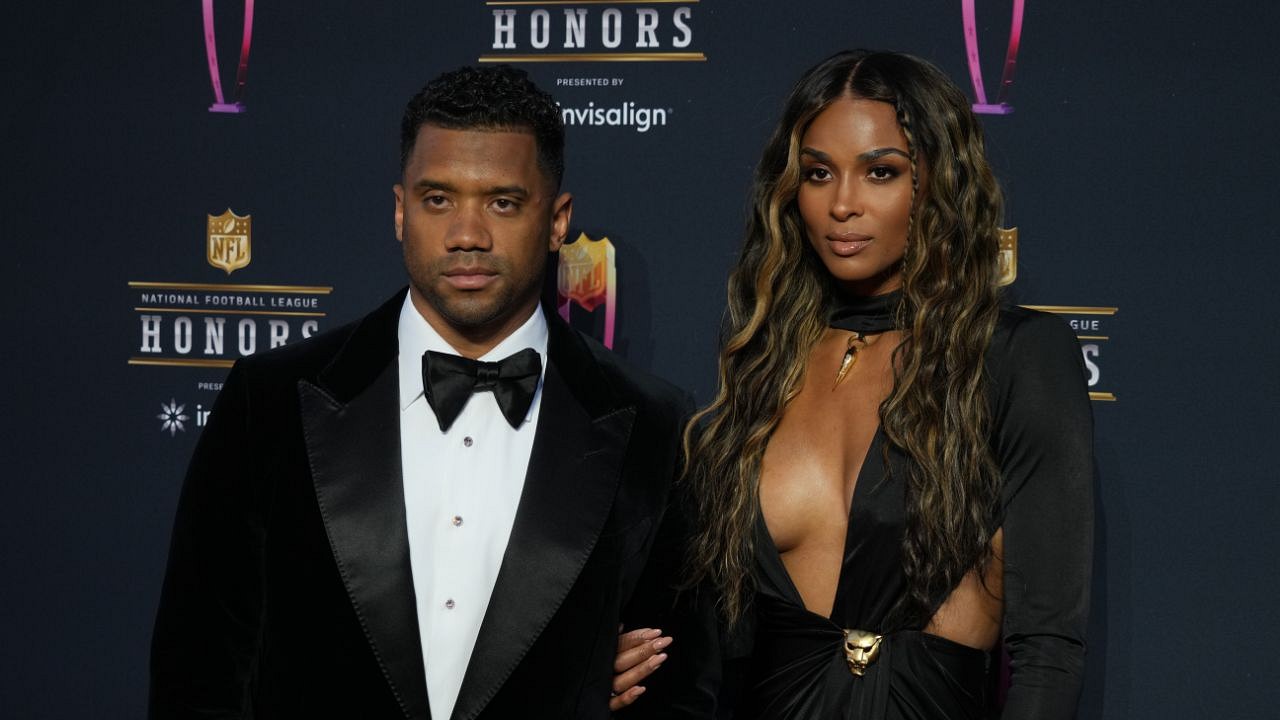 The Denver Broncos quarterback Russell Wilson is passionate about helping people. He does not do his charitable deeds alone. Grammy-winning singer, Ciara is also passionate about spreading love and happiness. The couple also co-founded a charitable foundation together called, 'Why Not You Foundation.'Recently, Ciara shared a video on her Instagram Story. In the video, she revealed that she and her husband had raised almost $4.2 million for a noble cause.
Before this, the NFL power couple was seen encouraging convicts in a high-security prison. They were imparting the teachings of the Almighty. Even though DangeRuss could not help his team win a Super Bowl, his service to the community does not go unnoticed. Hence, raising millions of dollars once again was probably not a difficult deed for Wilson and his pop star wife.
Also read: "Peyton Manning Wasn't Chucked on a Team Like Russell Wilson" : Super Bowl 50 Champion T.J. Ward Reckons 'Struggling' Wilson & 'Champion' Manning Aren't That Dissimilar
Russell Wilson and his singer wife help raise money for cancer research
The Walter Payton NFL Man of the Year award winner and his wife were hosts for the 2nd Annual Sonoma Epicurean event. They are also on the board of directors of The V Foundation for Cancer Research. Sonoma Epicurean is a renowned series of events that emphasizes lifestyle, wellness, and sustainability.
It includes customized and hands-on encounters with world-class vintners, regional artisans, and award-winning chefs. The V Foundation for Cancer Research profited from the event's proceeds. They will use the funds to support cancer research and related projects.
 

View this post on Instagram

 
To raise $2.4 million was the goal. Yet, it appears like the pair did a fantastic job of motivating all the participants to make donations to such a worthwhile cause. But even though Wilson and Ciara are such committed philanthropists, their charitable organization was hit will speculations.
Why was the QB's charitable organization under scrutiny?
According to a USA Today investigation via Denver Sports, the organization does not spend its income on charitable ventures. Instead, it spends the money on its employees. As per the report, the foundation only spends 24.3% of its earnings on charitable causes. 50% of the drawings go to the company's employees and their benefits.
But the foundation defended itself. "Since founding the Why Not You Foundation in 2014, we've been blessed and fortunate to partner with incredible organizations to maximize our impact. We've successfully partnered to deliver over $13,000,000 benefiting education, pediatric cancer research and hunger prevention." 
Also read: "My Heart": Ciara Wilson Reacts to Heartwarming Visuals of Russell Wilson Taking Daughter Sienna For the First Ever Daddy-Daughter Dance
---
Share this article