Russell Wilson's "Super Proud" Wife Ciara Can't Stop Raving About Her 'Religious' Kids as They Follow The Word of Lord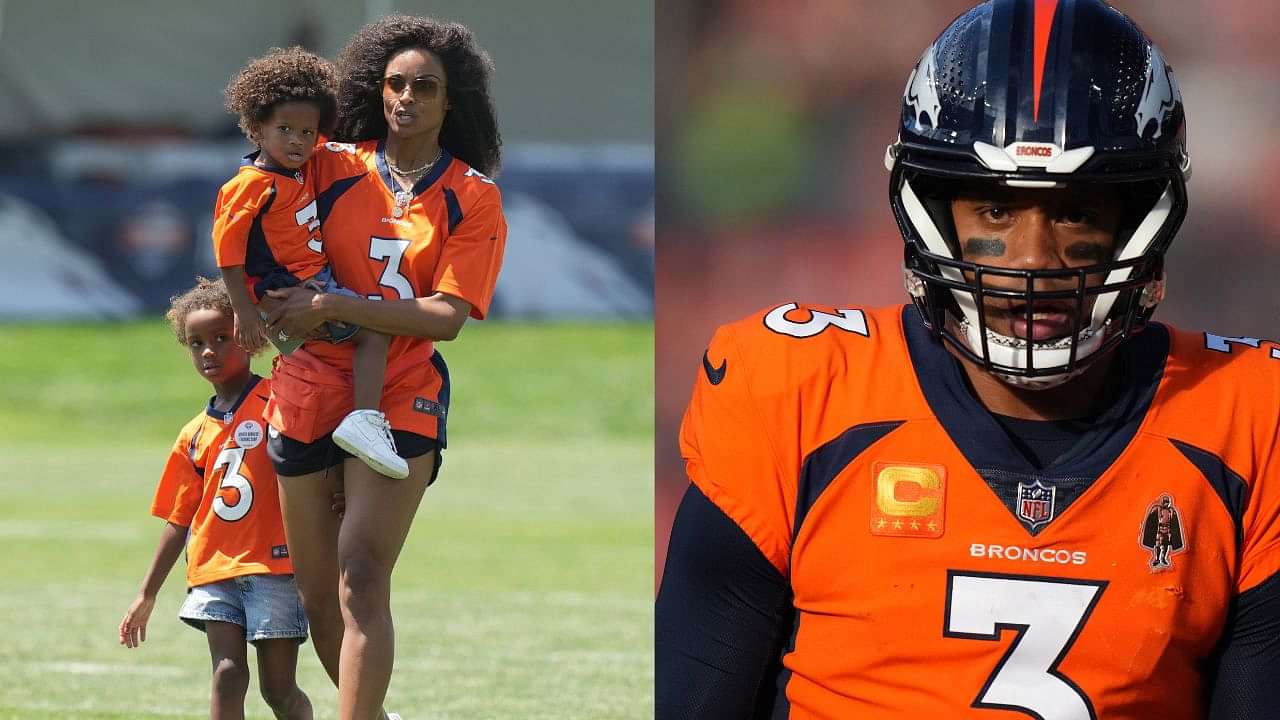 Everything is possible with hard work and faith. While hard work happens to be a routine for Russell Wilson, the quarterback loves to keep his faith in Jesus, something that he seems to have imbibed in his kids. Recently, his wife, Ciara, shared an adorable Instagram story praising her children for believing in God.
The Broncos quarterback advocated religious attitudes and philosophies for a long time. Even though his critics continued to roast him for making biblical references, the veteran kept his faith intact. Not to mention, his life partner, Ciara, also prophesies a similar viewpoint and supports her husband in making such holistic choices.
Ciara Wilson shares a 'proud mommy' post on social media
It's always heartening for a parent to watch their kids grow and learn good qualities during their journey. Ciara Wilson had a similar feeling last night after coming across an adorable project from her kids. The mom of three shared a snippet in her Ig story where one could see a chart paper with something written over it.
It was titled, "Lucky charm" and had a list of entities with their significance in life. Quite inspired by this work, Ciara captioned the post, "Proud mommy".
Likewise, the NFL quarterback is an avid preacher of religious philosophies. He claims one can find peace in God. All you need is faith and belief in that supreme power.
Loading embed tweet https://twitter.com/DangeRussWilson/status/1427631456743043077?ref_src=twsrc%5Etfw
"Y'all ever go to bed, and you're tossing and turning and can't sleep? Your minds running … all these different things whether it's big or small, whatever it may be, you can't find that peace, and a lot of times we're trying to find the peace of me, the peace of you, the peace of us" Wilson said a couple of years ago while speaking from his locker room. "What the Scripture says in Philippians 4:7, is the peace of God – the peace of God – that transcends all understanding," he added.
Russell Wilson and his wife are all in for the welfare of kids and youth
Apart from football, the quarterback is a busy man engaged in social work. He founded the, 'Why not you foundation' along with his wife, upskilling youth and children with necessary training. They had also released a book showering some light on this very fact.
The power couple shares three children, Sienna Princess, Win Harrison, and Ciara's other kid Zahir from her previous relationship. Their bond continues to grow and has succeeded in setting an example.
---