Rob Gronkowski Once Used a Lombardy Trophy as a Baseball Bat Which Left an 'Indelible Mark' on Patriots' Legacy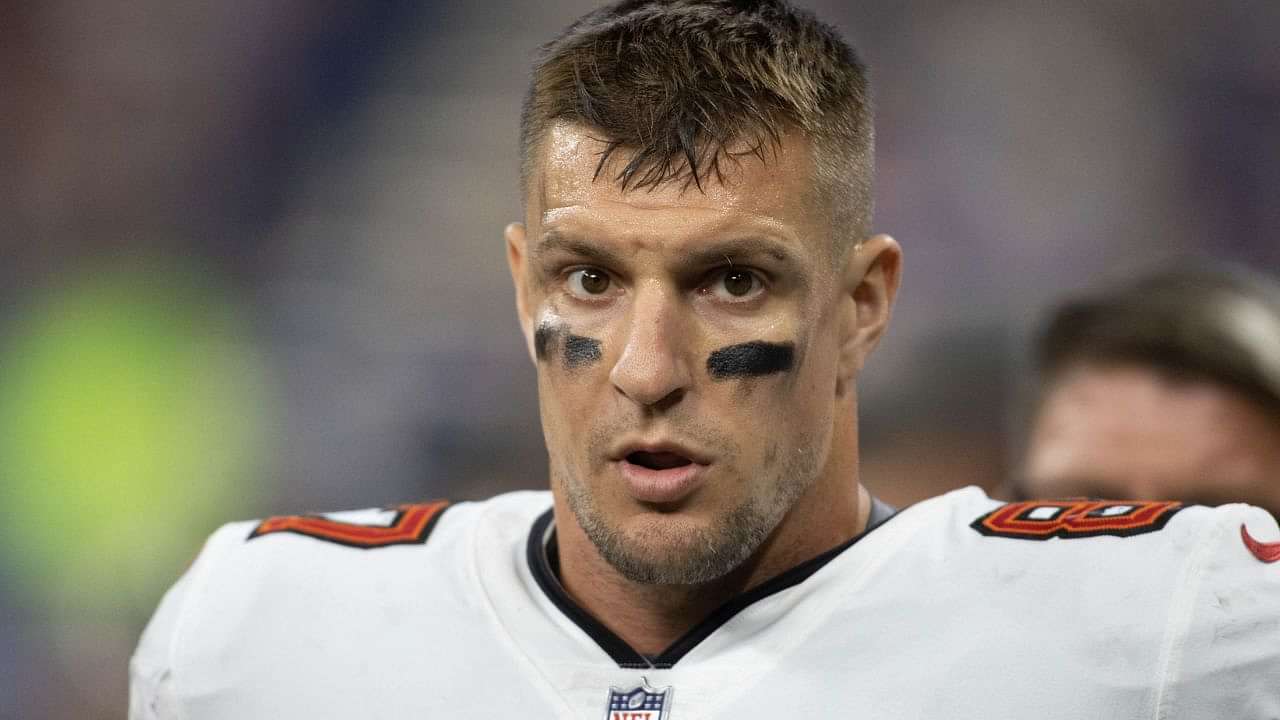 Winning a Super Bowl is a dream come true for anyone who ever plays for or supports a team. Holding that trophy, though, is a privilege for few get. It's all fun and games, till it actually isn't. That's exactly how one teammate described it when then New England Patriots, tight end Rob Gronkowski, used their 6th Vince Lombardi trophy as a baseball bat.
Loading embed tweet https://twitter.com/Patriots/status/1118623021865025536?ref_src=twsrc%5Etfw
Although this sort of behavior from Gronkowski is not something that shocks many, it still did unsettle a few who were in the vicinity. The Vince Lombardi trophy is considered sacred by many, including players. This means watching Gronkowski stop a baseball with it will have definitely stopped some hearts. Even more heart-wrenching will be the knowledge that the trophy now has an everlasting dent.
Though not everyone considers the dent a bad thing. There are some players and Patriots' officials who believe the dent is part of the history, part of their journey. There are others yet, who believe the dent serves as a reminder that Gronkowski played in this team. That no one will forget him because of his mark.
Also Read: Tom Brady's Rumored Girlfriend Veronika Rajek Lashes Out at Grammar Nazis Who Are Flooding Her DMs For Speaking Wrong English
Rob Gronkowski: the greatest tight end in the NFL ever?
Rob Gronkowski is considered by many as a class apart from other tight ends who have graced this league. In fact, their assumptions are not unfounded or baseless. Gronkowski, through his incredible performances, has established himself as one of the best in this era. Maybe even the greatest of all time too.
The Patriots picked Gronkowski 42nd overall in the 2010 NFL Draft, where he spent 8 years and won 3 Super Bowls with them. After a year of retirement, he came back to play with Brady on the Tampa Bay Buccaneers and won another Super Bowl. He stayed at Tampa Bay for 2 seasons, post which he retired for good.
In the 165 games he played in the NFL, he racked up 10,693 yards and scored 108 touchdowns. His huge stature, combined with his aggressive playstyle, made him a threat to reckon with. In fact, he and Tom Brady routinely gave opposing defenses a headache. Not to forget, Gronkowski led a fun-filled lifestyle outside the gridiron, which made him a favorite among almost everyone he met and played with.
Gronk hasn't been lazying around in his retirement, though. He has a fitness chain he runs alongside his brothers called Gronk Fitness. They also run the 'Gronk Nation Youth Foundation',  a charity that focuses on health, community, and fitness. THrough this venture, Gronkowski has helped donate money to numerous schools and communities. He has also been involved with the Make-a-Wish foundation regularly.
Also Read: "The Police Can't Get Me": Bengals' Joe Mixon Has an Arrest Warrant Issued Against Him After Allegedly Threatening a Woman at Gunpoint
---