Tom Brady Shows His Age as He Hilariously Comes Clean about Not Knowing What "Thirst Trap" Means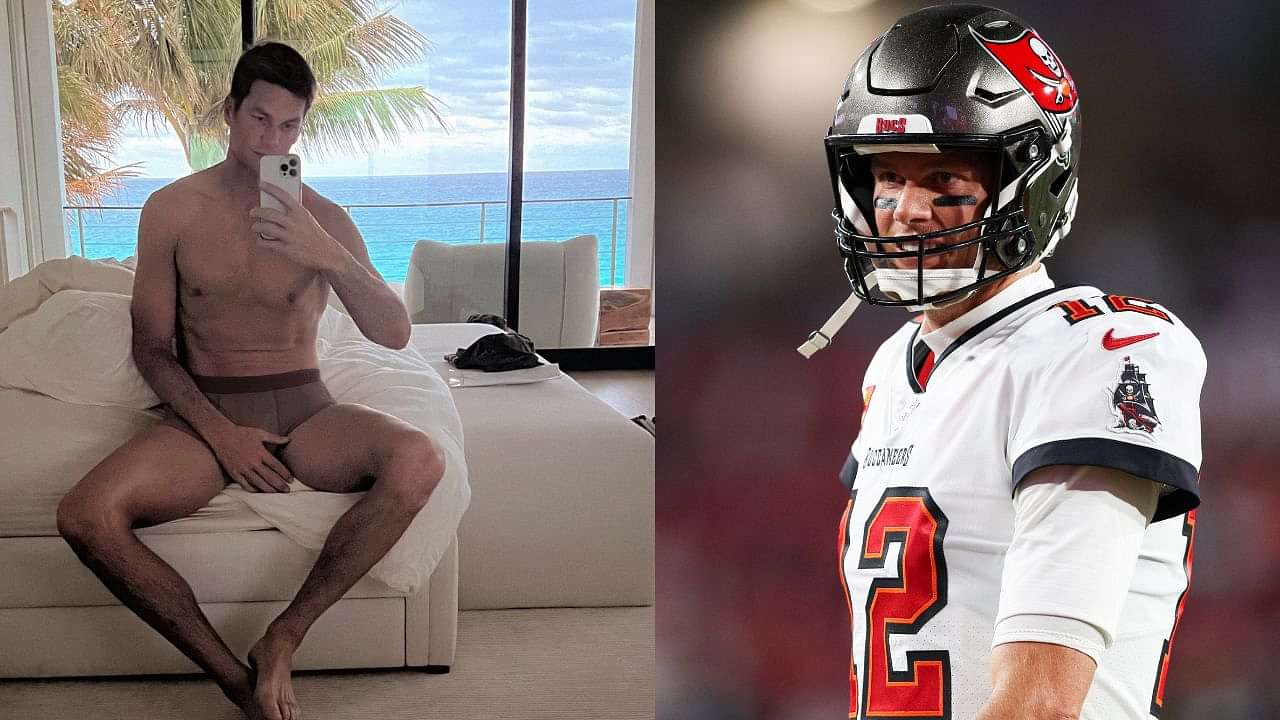 The seven-time Super Bowl champion decided to melt all the ladies with his hot looks a few months ago. Who can forget when Tom Brady kicked off a weekend by posting a picture of himself in Brady brand underwear? The picture was the result of a bet, but fans were happy to see it. Many even agreed that it was his best thirst trap. But it was months later that the future Hall of Fame QB came to know what that was called.
The former Tampa Bay Buccaneers QB had recently retired when he uploaded that picture. Many fans thought Brady could very well become a competition for his former wife, Gisele Bündchen because he looked like a pro.
Tom Brady gets familiar with a modern vocabulary
On his podcast, Let's Go! with Tom Brady, Larry Fitzgerald and Jim Gray, the 15-time Pro Bowler, who is 45 years old, accepted he did not know the picture was called a thirst trap. A 'thirst trap' is a picture in which a person tries to entice their viewers sexually.
He said, "That's, I think, millennial verbiage. I actually even had to look that up, so I didn't even quite know what that meant. But, just thought it was a good picture with some underwear, nothing more than that."
Loading embed tweet https://twitter.com/TomBrady/status/1622608355972849667?ref_src=twsrc%5Etfw
The picture went instantly viral. He sat on his bed with a pair of Brady underwear on Twitter in February. The photo came in a response to a vow he made.
Loading embed tweet https://twitter.com/TomBrady/status/1534937039296249863?ref_src=twsrc%5Etfw
Brady promised to recreate Twitter pictures from his brand's underwear advertisement if it gained more than 40,000 likes. The post exceeded expectations, and the company urged the Super Bowl MVP to fulfill his promise. He then uploaded his picture and asked his former teammates, Julian Edelman, and Rob Gronkowski, "Did I do it right?"
Rob Gronkowski supported his friend's tantalizing post
Gronk may know a thing or two about thirst traps, considering he is also popular and admired among the ladies. So, when he saw the picture of his former New England and Tampa Bay teammate, he had to give his opinion.
Loading embed instagram https://www.instagram.com/p/CnvcefBLH9O/?utm_source=ig_embed&utm_campaign=loading
He said in an interview with E!, "I mean, he did a good job. His hand placement was a little iffy. If he moved his hand, it would've been a better picture. But you know, he has to keep people guessing. So that's understandable."
Robbie G did not expect Tampa Tom to post such a picture ever. But even though he was shocked, he admired that his buddy was having fun in his new retirement era. "I love it. I love that he's opening up already in the retirement era. That was great to see."
---