"Vincent Jackson Messaged Theo Von Before He Died": Ex-Bucs Receiver Sent Videos Of People Getting Hurt To American Comedian Before His Death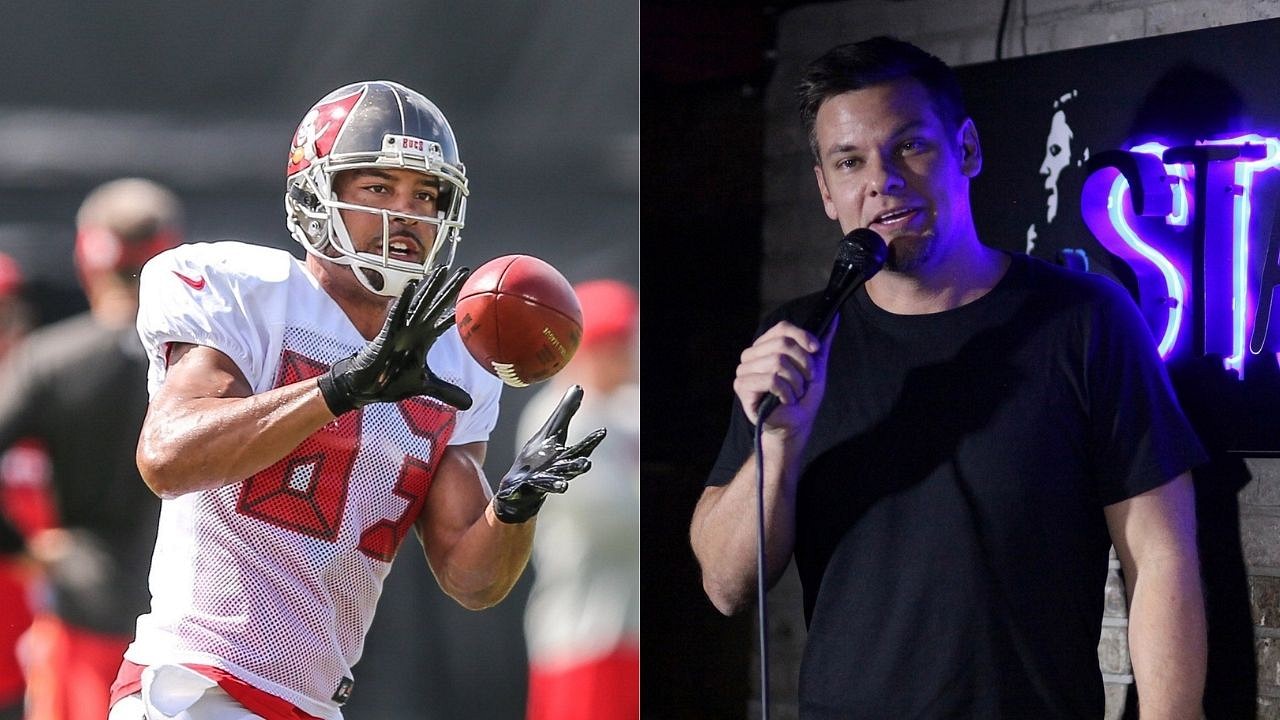 Vincent Jackson passing away was shocking to the NFL community. Comedian Theo Von revealed Jackson had been sending him some strange messages before his passing.
The former Tampa Bay Buccaneers star died on February 15th of this year, and his death was tragic to everyone involved. Jackson had long been retired from the NFL, despite being incredibly productive in his time in the league, and he seemed to be living a good life.
However, his death brought up conversations about a pressing issue that plagues major athletes: chronic alcoholism. Jackson had been suffering from it along with health problems related to the concussions he sustained from playing in the NFL.
His death shed light on a problem athletes feel compelled to face alone. The negative stigma attached to alcoholism and addiction often deters athletes from speaking up about it or getting the help they need.
Also Read: NFL Free Agency 2021: Top 5 Cornerbacks who are still left unsigned
Theo Von Revealed Vincent Jackson Had Been Sending Him Some Troubling Texts Before His Death
American comedian Theo Von seemed to have a connection with Vincent Jackson just before his passing. The former Buccaneers star had reportedly been DM'ing Theo, sending him some troubling messages.
Von also talks about the whole brain vs body fight that often ruins athletes. Athletes are often sensitive to issues about mental health. They often perceive themselves to be larger than life, immune to everything, willing to die on the field if need be.
If a player knows he can take a beating on the football field, then why should some mental health issue be something he starts to worry about? This negative line of thinking is something that often shades away athletes from speaking about their mental health and getting the help they need.
Protecting both a player's physical and mental health is becoming increasingly vital. Naomi Osaka walked away from the French Open to focus on herself, and she was praised by the sporting community for her brave decision. Situations like this need to be normalized.
Athletes must feel comfortable talking about the problems they face off the field, the battles that rage on in their mind. Jackson's passing woke us up to cold reality of the fact that NFL players, and athletes across the world, are often so lonely.
It is our duty as fans of the game to create an environment in which they feel safe to do so. This situation to protect mental health has been improving over recent years, but as we can see, we still have a long way to go.
Also Read: Jacksonville Jaguars Training Camp 2021: Start Date, Location, Roster Battles, and Fan Policy
---
Share this article