Darren Waller's Wife: All You Need to Know About Kelsey Plum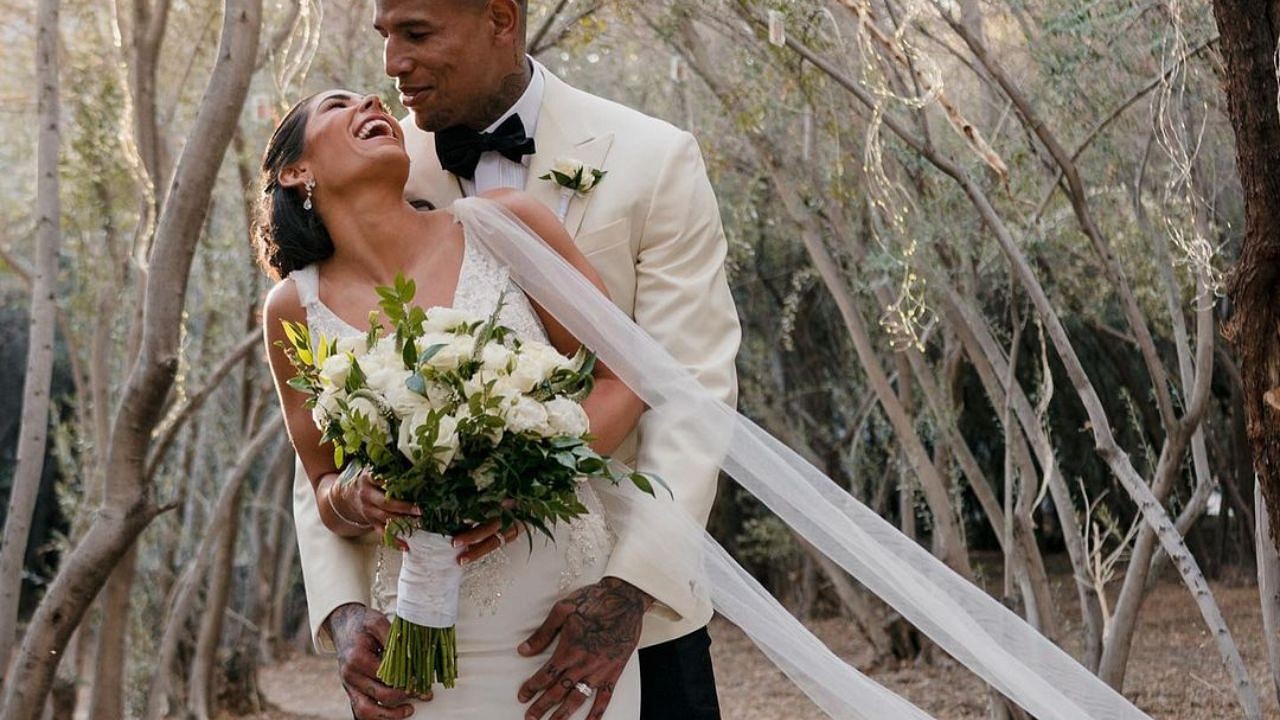 Recently, two athletes tied the knot with each other. The star WNBA player Kelsey Plum and the former Raiders tight end Darren Waller got married. The news that the 30-year-old football player had traded teams to join the New York Giants rocked their world. Waller's new wife was so taken aback by the timing that she felt compelled to make a mean swipe directed at Raiders head coach Josh McDaniels.
The news came as a shock to not only the former Georgia Tech player but also his fans and, most importantly, his wife. Plum is a powerful individual in and of herself. The 28-year-old basketball player had an amazing year. But the viral tweet that Plum wrote in response to Robert Griffin III served as an introduction to her for many people.
Also read: Josh McDaniels' Inability to Keep a Secret May Just Be Keeping Darren Waller and His Wife Kelsey Plum Far Apart
Star player wife of Darren Waller is a force to reckon with
Even though it is not justified to compare Waller's impressive résumé to her wife's, Kelsey Plum could put together a significantly similar résumé for herself.
 

View this post on Instagram

 
Plum belongs to an athletic family. Her mother Katie was a volleyball player at Cal, her father Jim was a member of the basketball and football teams during his time at San Diego State, and her sisters are also accomplished volleyball players. Last, her brother Dan was a TE at UC Davis. Hence, we can safely say that families do influence children.
 

View this post on Instagram

 
Plum was a celebrated player during her time in high school. She helped her school win a California state championship in 2012. She also was a member of Team USA's U19 and won a gold medal at the Pan American Games. Then, in 2017, the San Antonio Stars selected her as their first overall pick in the WNBA Draft. Although it took her some time to adjust to the new stage, she played a crucial role in leading her team to break a five-year playoff drought in 2019. Though she faced a setback after signing an extension with the team in 2020 (she missed the season after undergoing surgery on her Achilles tendon), she came back like a champ.
 

View this post on Instagram

 
In 2021, she won a gold medal for leading Team USA to victory in the inaugural 3×3 basketball tournament. She also secured Sixth Player of the Year honors in the same year. The rising star earned the MVP title in her first WNBA All-Star Game appearance. She averaged over 20 points in the game.
How did the couple get to know each other?
Waller and Plum kept the details of their relationship under wraps. But many believe that they started dating each other in 2022. As per the Las Vegas Review-Journal, the now-married couple applied for a marriage license on January 22 and then got married on March 2. It was an intimate ceremony attended by friends and family members.
 

View this post on Instagram

 
Her husband boasts a net worth of $30 million. This means that, out of the two, Waller has a heftier bank account. Nevertheless, Plum has also made a name for herself, as she is worth a good million dollars. Her money comes from contract earnings and an endorsement deal with Under Armour.
Also read: Another Video of Jackson Mahomes Trying to Forcibly Kiss a Woman in Vegas Goes Viral as He Faces Scrutiny in a Different Alleged S*xual Assault Case
---
Share this article