2.)Jamie Vardy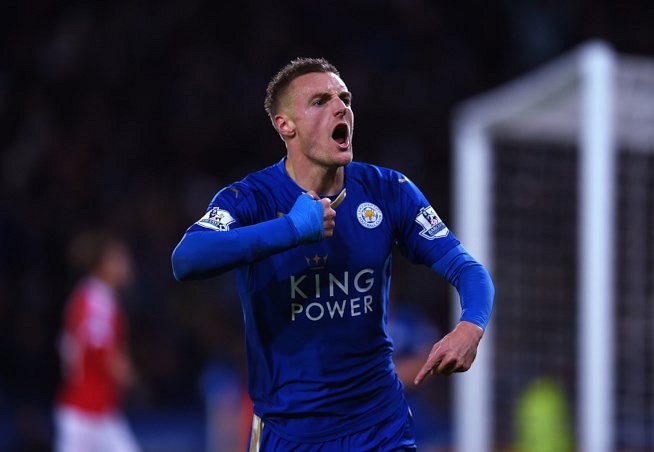 What a season he had last year. It was the Rags to Riches story for Vardy, as he was the leading goal scorer for premier league last season. He was in dreamland, he could do no wrong. It was a fairy tale for the Englishman who helped Leicester win the title and making sure the fans had the belief that not only money can buy trophies.
The burden of expectations on Vardy this season will be much more than what he has last season. This season will be about repeating it all again, with the eyes of everyone on him and this is the most difficult part for any player. After having signed the new contract along with Mahrez at Leicester, he is now all set to work magic for Leicester again.
With one defeat and one draw in their first two matches, Leicester will be looking for their first win of the season against Swansea. Vardy will play a crucial role if Leicester wants to gain in roads into the Swansea defense, and definitely Jamie Vardy will be the one who will be watched.