Rafael Nadal, Garbine Muguruza and other Tennis players shocked by the Barcelona attack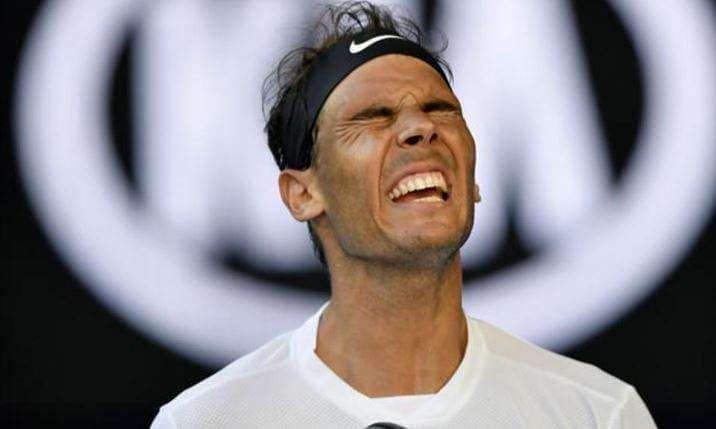 The city of Barcelona was struck by a terrorist activity yesterday, when a van drove into the crowded La Rambla street, killing 13 and injuring over 100 people. The world mourned, shocked by the audacity of the terrorists and the gravity of the incident.
Rafael Nadal was shattered by the news, and extended his support to the people of Barcelona in these trying times.
Shattered by what has happened in Barcelona! All my support for the families affected and the city," Nadal tweeted before his 3rd round match at the Cincinnati Open.
Nadal won his 10th Barcelona title earlier this year.
Muguruza was waiting for her 3rd round match against Madison Keys to resume when she read about the incident.
"I couldn't believe it. I have been so many times to that place, so many times. It's like a main street with a lot of shops and people," Muguruza said.
"I was very surprised because you always hear what happened in Paris and in London, and you're, like, 'Shit.' But now, I've been so many times to this place, it's like my home. And I feel, like, 'Shit.' I've been there so many times. So it really shocked me. Really shocked me. I'm just sad for the people that were there. I feel like if you're in the wrong place at the wrong time, it can happen anywhere."
During the rain delay, Muguruza called her family up to ensure that they were unharmed and fine.
"During the rain delay. I'm like OK, I was listening to music, I checked for news and stuff, and I'm like, 'Oh,'" she said.
I checked with my family. Everything is OK, but, you know, it's just incredible." she added.
Muguruza was able to block out the tragic incident when she stepped on court to complete her rain-affected match, saving 3 match points to win it in the 3rd set tie-break.
"I'm used to putting so many things aside to be able to compete. That's my every day, putting things aside and going out there and have two hours of concentration of tennis," Muguruza said. "I just make sure that people around me are fine. There is not a lot I can do anymore. Just support the people. Be with them. But at the end I've got to go play. And after, we can talk again. But I have to kind of block it for two hours." Muguruza said.
This is how other players from the Tennis fraternity reacted to the tragic Barcelona attacks:
https://twitter.com/aisamhqureshi/status/898405606364561408
Loading embed tweet https://twitter.com/BrunoSoares82/status/898320152571166722?ref_src=twsrc%5Etfw
Loading embed tweet https://twitter.com/DavidFerrer87/status/898256161388072960?ref_src=twsrc%5Etfw
https://twitter.com/FerVerdasco/status/898332638112432128
Loading embed tweet https://twitter.com/DavidFerrer87/status/898256370390097920?ref_src=twsrc%5Etfw
Loading embed tweet https://twitter.com/TheBorisBecker/status/898258107146555393?ref_src=twsrc%5Etfw
https://twitter.com/alizecornet/status/89827813723817984
---