Real Madrid to sell one of Benzema or Bale in the summer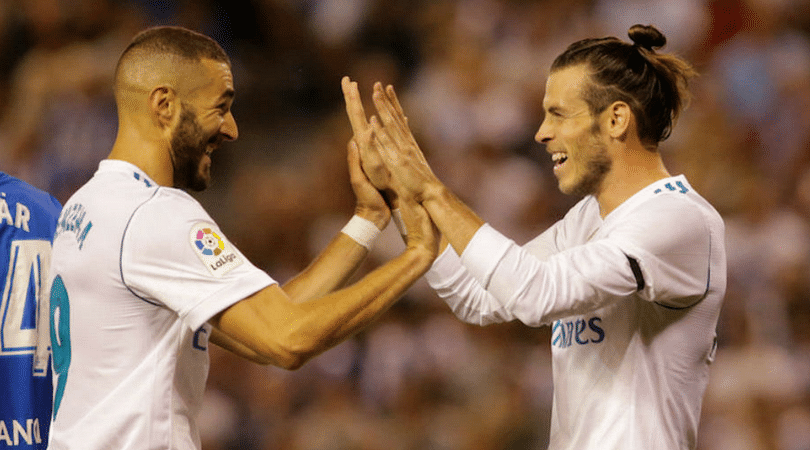 It has been a relatively poor season for Real Madrid so far. Although the defending Champions League side are on course for a third straight CL title, they face a stern test from German Bundesliga champions who are on course for a treble themselves.
But things haven't fired for two of their best attacking players in Gareth Bale and Karim Benzema.
While Gareth Bale has suffered from match fitness and injuries, Benzema has certainly not been lethal in front of goal. Bale has managed 11 goals so far while Benzema has scored a mere 5 goals in 26 matches.
Speculations of Bale leaving in the summer have been far from astray. Benzema too faces a stiff task to be a starter with rumors of Robert Lewandowski agreeing a deal surfacing in the capital.
Zinedine Zidane has long been a supporter of Karim Benzema but in the 2017/18 season his case is a unique one. He took shots but they weren't near the net, he couldn't find a way to break his goal-scoring drought, and his place against Bayern Munich now has to be in serious jeopardy. Benzema needs a moment of brilliance in his form to remain at Madrid's helm next season.
As for Gareth Bale, speculations about him leaving for the Premier League are high as Zidane is finding more faith in the emerging talents of Marco Asensio and Lucas Vazquez along with Isco getting the cut in the starting XI. Adding to the speculation of Madrid moving in for Neymar, selling Bale is the most viable option for the club to gather funds for the Brazilian superstar.
Although the future of both is ambiguous, they still have a chance to add a fourth Champions League medal to their careers.
---
Share this article