Rey Mysterio could face John Cena at Wrestlemania 34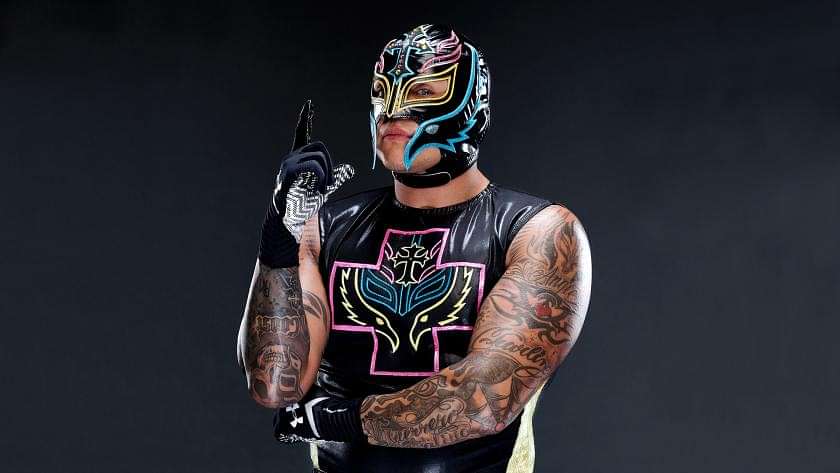 The doubts regarding John Cena's opponent for Wrestlemania seems to continue as another leading candidate is on the look out to face The Cenation Leader at WrestleMania.
The 16 time champion's quest for a WrestleMania match was on the agenda for the Royal Rumble, but his hopes were squandered by the eventual winner Shinsuke Nakamura. Cena received a second chance inside the Elimination Chamber for a title shot but Brawn Strowman eliminated to crush Cena's hopes.
Cena called out and challenged the Undertaker out of desperation before quickly writing it off. The star headed over to SmackDown for an "opportunity" at WrestleMania. Cena made it count at the land of opportunity after defeating AJ Styles to be the sixth member in the Fastlane main event competing for the WWE Championship.
Rey Mysterio on the other hand, made a surprising return back to the company after 4 years at the Royal Rumble. The star dubbed this as a one-term thing and managed to sign for NJPW in quick succession.
The Mexican star was apparently present during the episode of SmackDown Live working out the details for the match between him and Cena at WrestleMania 34. Mysterio was also present during WWE's live event held at his home town of San Diego.
Mysterio and Cena have not crossed paths despite being together for several years. The uncertainty surrounding over Undertaker's health after the hip replacement surgery still remains and this may be an indication that the company is looking for alternative plans.
With this being said, there is a high chance that the dream match won't take place which will bring out interesting reactions from the WWE Universe.
Watch out this space for more WWE content!
---