Samoa Joe should be back by Wrestlemania 34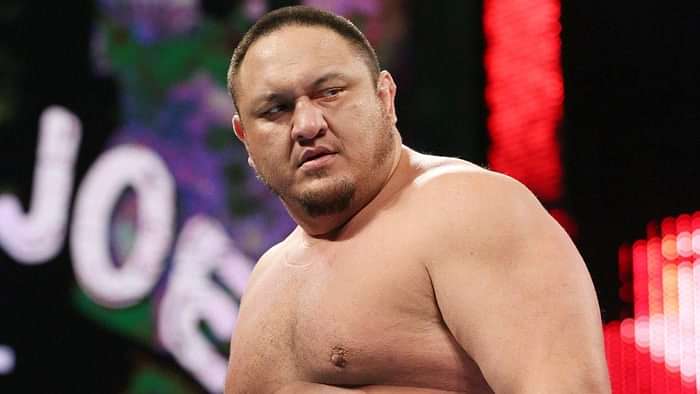 As previously reported, the WWE's injury plague hit another victim with Samoa Joe on the side lines with several other stars like Jason Jordan and Dean Ambrose to name a few.
The Samoan Submission Machine's injury was serious than it looked to the eye and the star was ruled out for a few weeks. As per Dave Meltzer of Wrestling Observer Newsletter, Joe is not expected to return soon with mid-March deeming the appropriate timeline.
The report also claims that Samoa Joe has not been advertised for the company's upcoming live events at Madison Square Garden.
Joe suffered the injury during a singles match against Rhyno and was pulled from the ongoing Mixed Match Challenge tournament as well where he was paired with Bayley. The injury also forced Joe to pull out of the recently concluded Royal Rumble.
The Samoan was well on course for a short-term feud alongside John Cena, but Elias was roped in as a result of the unfortunate injury.
Samoa Joe could well be fit in time for WrestleMania 34 which is scheduled to be held in New Orleans on April 4. But, the fact that the officials won't find the time to set up a storyline for the star would be a major concern.
The injury line-up seems similar to the situation that the WWE faced a couple of years ago before WrestleMania 32 where several stars such as the likes of John Cena, Randy Orton, Cesaro and Seth Rollins were injured.
While Joe should be healthy by mid-March, WWE officials must be considering how to re-introduce Joe during the jam-packed run in for Wrestlemania.
WWE could bring Joe back at the mega event itself and possibly interfere in one of the matches, thereby setting him up for an extended feud after the mega event.
Some say that he could interfere in whichever match John Cena is taking part in at the event, thereby putting him in a high profile feud with the franchise player.
The great Samoan has had terrible luck with injuries, as he has not yet fully entrenched himself in the company as of yet. Joe just needs one big feud with a main event star, as his bout with Lesnar last year showed that he clearly belonged with the best in the company.
Watch this space for more!
---