Sheffield Shield 2019 schedule, fixtures and venues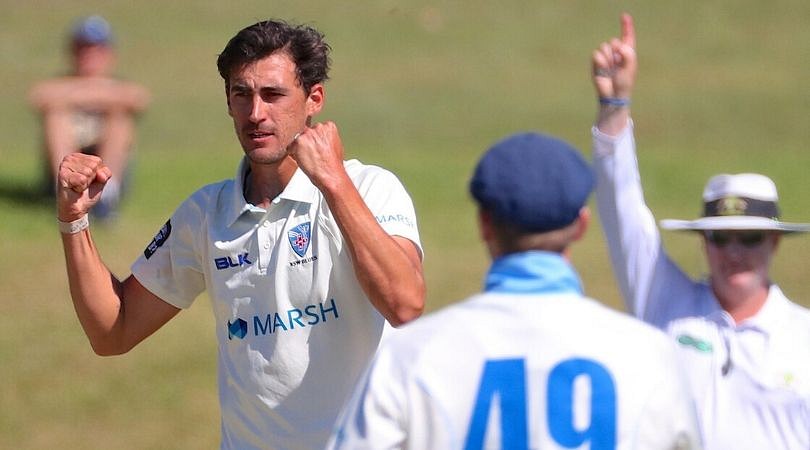 Sheffield Shield 2019 schedule: The SportsRush present before you full schedule of all the remaining match of Sheffield Shield 2019.
Sheffield Shield 2019-20 is all set to resume from February 14 when all the six team will face each other in contest spread across the country.
Originally commenced on October 10 last year, Australia's premier First-class tournament will begin again in its second leg after the successful completion of the Big Bash League.
ALSO WATCH: David Warner names Virat Kohli after winning third Allan Border Medal
All teams have played a total of six matches each at this point in time. Defending champions Victoria, who beat New South Wales by 177 runs in the final match, are reeling at the bottom of the points table with no victory from six matches.
On the other hand, New South Wales are at the top of the points table with an outstanding five victories in six matches.
While Western Australia (26.29) will be trying hard to retain their second position, Queensland (25.68) will be looking forward to displace Western Australia. With both teams separated by less than a point, their encounter in Perth next month will be enticing to watch.
Sheffield Shield 2019 schedule, fixtures and venues
February 14-17 (05:00 AM IST): New South Wales vs Victoria in Sydney
February 14-17 (05:30 AM IST): South Australia vs Western Australia in Adelaide
February 14-17 (05:30 AM IST): Queensland vs Tasmania in Brisbane
February 24-27 (05:00 AM IST): New South Wales vs South Australia in Sydney
February 24-27 (05:00 AM IST): Tasmania vs Western Australia in Hobart
February 24-27 (05:30 AM IST): Queensland vs Victoria in Brisbane
Confirmed Wil Parker in the Victorian Sheffield shield squad to face NSW From good stock, as well as the Weightman side his father Cameron is a Monash CC legend and uncle Geoff a former Shield cricketer #sheffieldshield

— Angus Dearlove (@ADearlove33) February 11, 2020
March 6-9 (05:00 AM IST): Tasmania vs New South Wales in Hobart
March 6-9 (05:30 AM IST): South Australia vs Victoria in Adelaide
March 6-9 (08:00 AM IST): Western Australia vs Queensland in Perth
March 17-20 (05:30 AM IST): South Australia vs Queensland in Adelaide
March 17-20 (08:00 AM IST): Western Australia vs New South Wales in Perth
March 19-22 (05:00 AM IST): Victoria vs Tasmania in Melbourne
March 27-30 (TBA): TBA vs TBA in TBA
---