Spider-Man: Miles Morales update fixes audio bugs on PC: Complete patch notes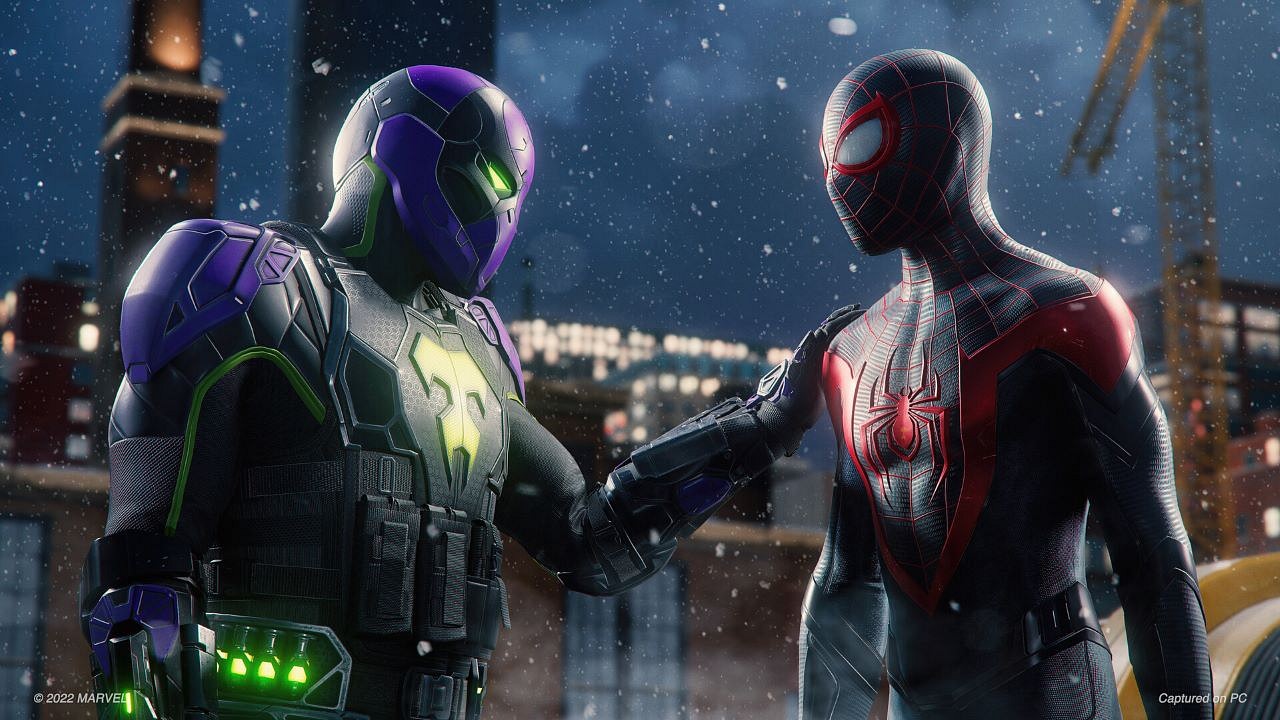 Insomniac Games' critically acclaimed Spider-Man: Miles Morales is finally on PC and is better than ever. Replete with enhancements like ultrawide support, ray-traced, shadows, and Nvidia Reflex, the PC version is arguably the definitive way to experience this masterpiece. However, no release is perfect and Miles Morales is no exception. Earlier today, a bug fix update for the game was released by Nixxes software, and it tackles a few issues.
Also read: Saints Row 4 getting free crossplay and DLC upgrade on December 8

Spider-Man: Miles Morales PC patch fixes air horn bug and tidies up ray tracing
Marvel's Spider-Man: Miles Morales is out now on PC. Check out the launch trailer below! #MilesMoralesPC #BeYourself #BeGreater

Steam: https://t.co/L8DLOt7z7X
Epic Games Store: https://t.co/12bwyca66o pic.twitter.com/nhpVjftOVF

— Nixxes Software (@NixxesSoftware) November 18, 2022
Patch Notes
Removed unintended air horn sounds that could occur in some cutscenes for some players.
Fixed an issue that resulted in mission audio effects in certain cutscenes.
Added a menu option to skip Fast Travel animations.
Visual improvements to ray-traced reflections and shadows.
Added missing ray-traced reflections for some glass surfaces.
Improved the process of loading pipelines and caching shaders on the first startup.
The waveform shown during calls and radio broadcasts now scales correctly on ultrawide aspect ratios.
Fixed a bug that caused edge blur to be visible on 32:9 aspect ratios when using certain upscaling settings.
Addressed a bug that could cause players to get stuck after using Fast Travel for the first time.
Fixed a bug that caused Crime Missions not to load under certain conditions.
Addressed a bug that caused players to press the Gadget wheel button twice to open it the first time when using a gamepad.
Various UI bug fixes, including fixes for ultrawide aspect ratios.
Added gyro support on Steam Deck for gameplay segments that let players examine objects.
Improved stability and performance.
Various minor bug fixes.
Along with the bug fixes, the developers have added a few quality-of-life changes as well. Here are some of the developer notes:
"When booting the game for the first time, or after updating your GPU driver, the game will load pipelines and cache shaders in the background. Depending on your system specifications, this process can take a while and a black screen will be shown. With this update, we have improved this process by assigning more CPU power to make it faster and show the loading icon for a longer period."
Spider-Man: Miles Morales is available right now on PC via Steam and the Epic Games Store.
Also read: Rocket League Season 9: Rocket Pass, rewards, and release date details

---
Share this article