The (Un)Real Interview with Serena Williams after US Open final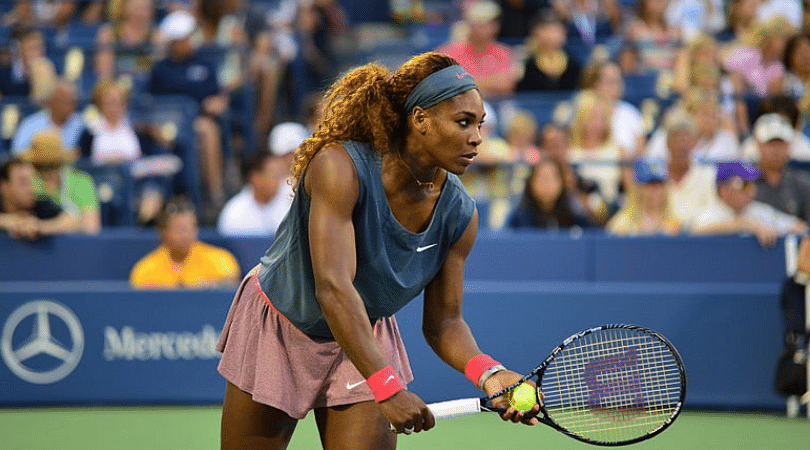 TheSportsRush conducts The (Un)Real Interview with Serena Williams after her outburst at the chair umpire during US Open Final.
Naomi Osaka's victory in the the US Open women's final was marred by controversy when Serena Williams lashed out at the chair umpire in an extraordinary outburst in the second set. Williams received a code-violation for coaching, a point-penalty for racquet abuse and a game-penalty for verbal abuse towards the umpire.
We interviewed Williams to talk about her performance yesterday.
Hello, Serena. How do you feel about yesterday's performance?
Honestly, it's a farce. The umpire was a disgrace..
..We were talking about your performance..
.. me? I'll only say that I don't cheat. I'd rather lose than cheat. I was subject to such behaviour just because I'm a woman.
Really?
Yes. Tennis is sexist. It has treated me unfairly yesterday. Male players get away with worse.
..Right. You broke the rules. You abused the umpire. Do you justify yourself by saying 'they all do it?'
You're a misogynist.
What?
You owe me an apology.
Sorry?
That is better.
Wait, I didn't apolog..
.. It's just so frustrating to see that no one is taking my side here. It was only the crowd there who constantly booed the officials and made it difficult for Naomi to celebrate her win and those celebrities who tweeted in my support and my fans who are angry-reacting on every counter viewpoint and calling the haters sexist and racist.
Seriously, no one is with me today.
Andy Roddick has tweeted in your favour, though.
Of course he would. If I told you things he said on a tennis court, they would ban me from interviews as well. Of course, nothing would happen to Andy.
Do you believe your behaviour on court was correct?
If it was a male tennis player you would've said that he was standing up for himself and was bravely outspoken. Just because I'm a female you think I lost my head and became overtly emotional.
I never said th..
I know how you all think. Ramos shouldn't have done that.
Also read: The (Un)Real interview with Karun Nair
What do you think should happen to Carlos Ramos?
He's a thief. What should happen to a thief? You tell me, where do thieves deserve to go? Ramos is a disgrace.
distant male voice 'I agree with Serena.'
For god's sake Mohamed Salah, this Ramos is different. Go away.
You're just sending Salah away because he's siding with me, right? There's no place for justice in this world for women. You're a disgrace too. I don't want to be associated with someone who's an anti-feminist.
storms out of the interview
(This is a work of fiction. Names, characters, businesses, places, events, locales, and incidents are either the products of the author's imagination or used in a fictitious manner.)
---