Twitter reacts to Piers Morgan's Controversial Tweet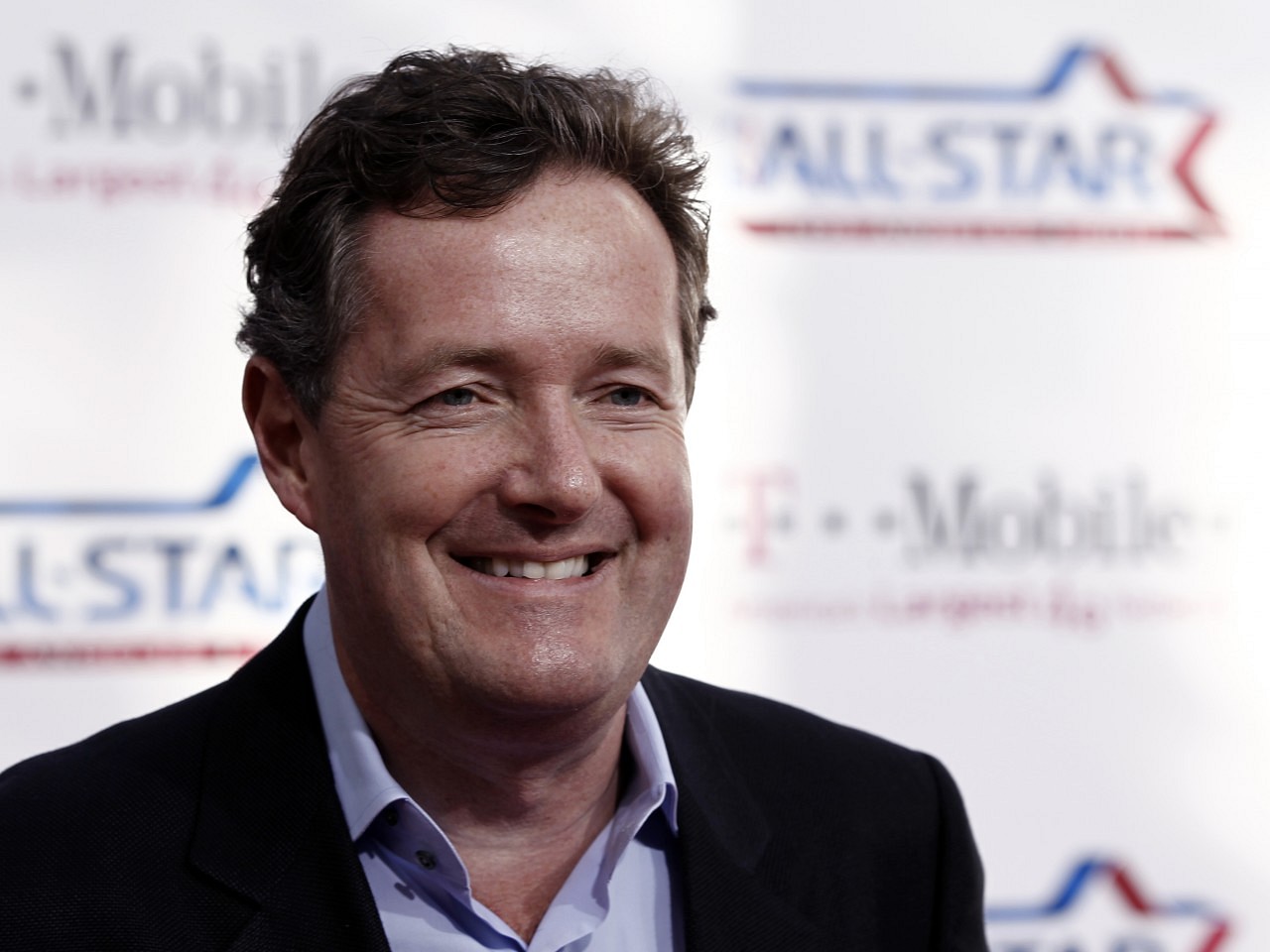 Piers Morgan can't stay away from controversy, can he?  Great Britain had their best away performance at the summer Olympics. Britain finished with a medal tally of 67 medals, out of which 27 were gold. Everyone applauded Britain, but Piers Morgan being himself, got himself embarrassed in front of world on Twitter.
Here's what he tweeted and how twitter reacted to his controversial tweet.
1,200,000,000 people and not a single Gold medal at the Olympics?
Come on India, this is shameful.
Put the bunting away & get training.

— Piers Morgan (@piersmorgan) August 24, 2016
And here's how twitteratis got onto him.
Celebs also got into the act
Why are you having a go at my Indian friends buddy ? I think enough talk about the Olympics & medal tallies ! Haha https://t.co/fnaVzYv8vM

— Shane Warne (@ShaneWarne) August 24, 2016
We cherish every small happiness',
But Eng who invented Cricket,&yet2win a WC,still continue to playWC.Embarrassing? https://t.co/0mzP4Ro8H9

— Virender Sehwag (@virendersehwag) August 24, 2016
Very embarrassing, Legend.
If @KP24 was playing, we'd win the WC.
Just as we won T20 WC & he was Man of Series. https://t.co/50X5YMQSQU

— Piers Morgan (@piersmorgan) August 24, 2016
KP is a legend no doubt,bt wasnt he born in SA,&by ur logic Eng shd hv won 2007WC.
Why hv prblm wid our ppl,celbrtng https://t.co/ZigCrzVG05

— Virender Sehwag (@virendersehwag) August 24, 2016
I think people should only celebrate winning.
Coming 2nd or 3rd isn't winning, it's losing.
No? https://t.co/9lkOl3iumL

— Piers Morgan (@piersmorgan) August 24, 2016
And then people started mocking him
https://twitter.com/pulkitdeli/status/768408072985403392
@piersmorgan watch this out guys https://t.co/PsZf78yKTf

— Avinash Kumar (@avikumarit) August 24, 2016
@piersmorgan taking on Chetan Bhagat and Indian trollers like… pic.twitter.com/b0Ospd0T8Q

— Maxin Mathew (@maxinmatheww) August 24, 2016
@piersmorgan Hear that sound? It's the same 1.2 billion coming for you..to troll you black and blue! Thankfully you deserve this #Rio2016

— Sutrishna Ghosh (@Sutrishna12) August 24, 2016
What is even more embarrassing are your snivelling interviews as if you had a diaper in your mouth. Sad. https://t.co/9jf55sBwAU

— SUHEL SETH (@suhelseth) August 24, 2016
https://twitter.com/piersmorgan/status/768441393283039232
And then when it got his nerves…
India's the fastest growing economy on the planet. Stop whining & get training. https://t.co/AZDcb0XOWD

— Piers Morgan (@piersmorgan) August 24, 2016
1,200,000,000 people and not a single Gold medal at the Olympics?
Come on India, this is shameful.
Put the bunting away & get training.

— Piers Morgan (@piersmorgan) August 24, 2016
Dear Indian Twitter, @sachin_rt only follows 77 people & I am one of them. Do the maths. #Winners

— Piers Morgan (@piersmorgan) August 24, 2016
---