"Dana White Should Be Ashamed": Power Slap League Billed 'Pure Exploitation' by Neuroscientist and Ex-UFC Star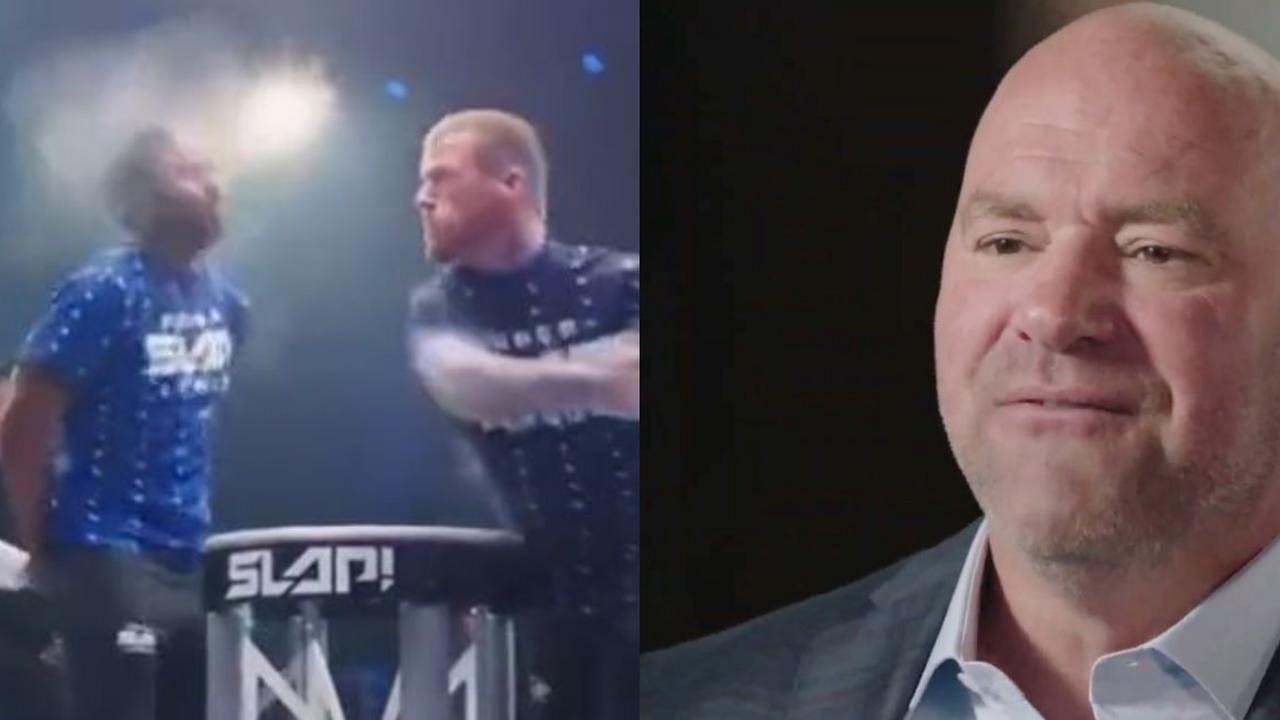 Dana White has been a pioneer in the world of MMA. The UFC boss believed in the sport of MMA and took it to the world with the UFC. Interestingly, he recently started a brand new venture in combat sports with the expectation of doing the same.
Slapping competitions have been held across the world for a while now. However, they aren't as popular due to a lack of awareness of the sport. Dana White saw an amazing opportunity and in an attempt to attract a global audience to it, he started Power Slap, his own slapping competition. However, it looks like not everyone is fond of the competition and believes that this is just an exploitation of the fighters who sign up for it.
Former WWE star and Neuroscientist claims Dana White should be ashamed
All forms of combat sports have a certain risk factor attached to them. Also, the fighters tend to have the chance of sustaining injuries to their brain as well which can affect their whole life. However, it looks like the fighters competing in these slapping competitions are at a higher risk of sustaining such injuries.
ALSO READ: "Instead of F*cking Bashing Somebody Just…": Kevin Nash Once Defended Dwayne 'The Rock' Johnson Over Joe Rogan's Criticism
The same was suggested by Chris Nowinski, a former WWE star and a Neuroscientist who recently took to Twitter in an attempt to lash out at Dana White for starting Power Slap. He suggested that the severe concussions and CTE the fighters go through might result in brain injuries. He stated:
— Al Iaquinta🗽 (@ALIAQUINTA) January 20, 2023
"This is so sad. Note the fencing posture with the first brain injury. He may never be the same @danawhite & @TBSNetwork should be ashamed. Pure exploitation."
It's safe to say that Chris Nowinski isn't a big fan of the power-slapping competitions and believes it is just exploiting the fighters who are competing in them for the sake of money. However, Nowinski was not the only person to slam the league. Former UFC lightweight contender Al Laquinta criticized the White's league by replying to Nowinski's tweet.
How is Slap fighting more dangerous?
Slap fighting is said to be more dangerous than other combat sports because of a vital rule of competition. In Slap fighting, a fighter cannot defend himself. He has to hold his hands back when the opponent is slapping him.
ALSO READ: Ex-UFC Star Berates UK PM Rishi Sunak's Over '$2 Billion' Worth Effort to Tackle 'Andrew Tate Effect' on Schoolchildren
On the flipside, in sports like MMA and boxing, fighters can defend themselves. However, with that not being the case in Slap fighting and the fighter being open to such attacks to his/her head, the sport is much more dangerous for their health.
What are your thoughts on such slap-fighting competitions? What do you guys think about Nowinski's tweet?
---