Ex-UFC Star Berates UK PM Rishi Sunak's Over '$2 Billion' Worth Effort to Tackle 'Andrew Tate Effect' on Schoolchildren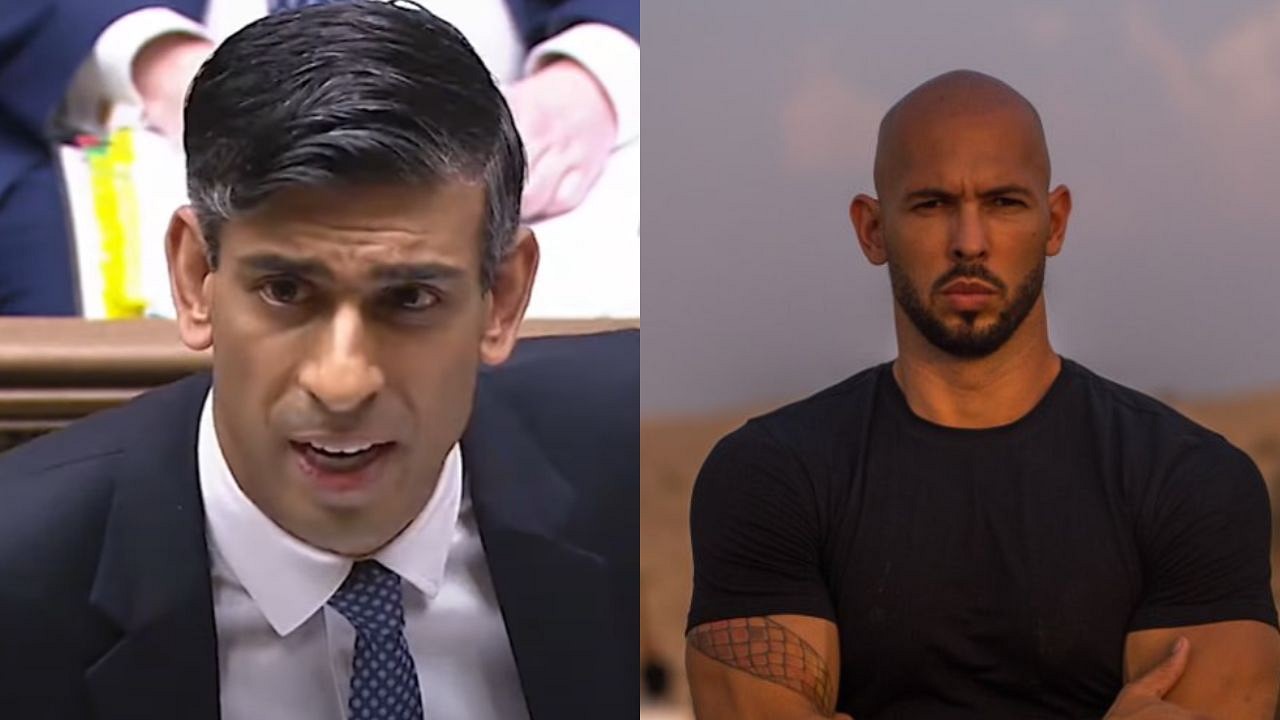 Andrew Tate, the British-American internet personality, is the most googled person in the world. Now, if you are a regular social media user, you might know that Tate is infamous for his controversial views.
His statements are billed as misogynistic and not fit for the young generation by many people. Subsequently, Tate was banned from several social media platforms. Many have come out saying that Tate is having a 'bad' influence on the younger population. Hence, to tackle that, the British government is taking a major step. However, the former UFC welterweight title challenger Jake Shields is not impressed by the effort.
Rishi Sunak's effort to reverse the 'Andrew Tate effect'
Despite being banned from several platforms, Tate has a huge following and multiple fan pages. He is also allowed on Twitter after the South African-born billionaire Elon Musk bought the platform last year.
ALSO READ: VIDEO: $700 Million Fortune of Andrew Tate Takes a Hit as Romanian Authorities Seize Over 15 Luxury Cars
He is now regarded as a 'real threat' to society, according to many. To address Tate's beliefs that are 'radicalizing' young males in their nation, Labour MP Alex Davies-Jones recently questioned Prime Minister Rishi Sunak at the House of Commons.
She continued by saying that UK schools are already holding programs for kids to "re-educate the boys" against Tate's viewpoints. Consequently, she requested resources from the PM. In response, Sunak said, "With regard to funding, we announced in the Autumn Statement £2 billion of extra funding for our schools." 
The UK prime minister also informed about the Online Safety Bill which will soon be introduced in the country. According to him, the bill will protect young children by putting strict obligations on tech companies.
What did Jake Shields say about it?
Jake Shields is a former UFC welterweight title contender who retired from professional fighting. Following that, Shields garnered a name for himself on the internet for his unfiltered views on political topics.
ALSO READ: After Refusing '$8 Million Offer' From UFC, Francis Ngannou Receives Advice From 'Richest' Fighter Conor McGregor
Recently, the ex-UFC star took to his Twitter account and addressed Rishi Sunak's effort. He re-tweeted news on the same topic and wrote in the caption, "The UK spending 2 billion to force the kids to do struggle sessions denouncing Andrew Tate." 
The UK spending 2 billion to force the kids to do struggle sessions denouncing Andrew Tate https://t.co/94CwXMrgFR

— Jake Shields (@jakeshieldsajj) January 17, 2023
It is evident from his words that Shields was against the government spending money on such workshops. However, it is interesting to note that the former UFC fighter has always been supportive of Andrew Tate. Even when the social media star was arrested recently, Shields expresses his dislike for it and also demanded to free the 'Top-G.'
What are your thoughts on Shields' tweet? What do you guys think about UK Prime Minister Rishi Sunak's measures to tackle the situation?
---