Andrew Tate IMPORTANT Health Update: 'Misogynist' Influencer in 'Good' Health Despite Lung Problem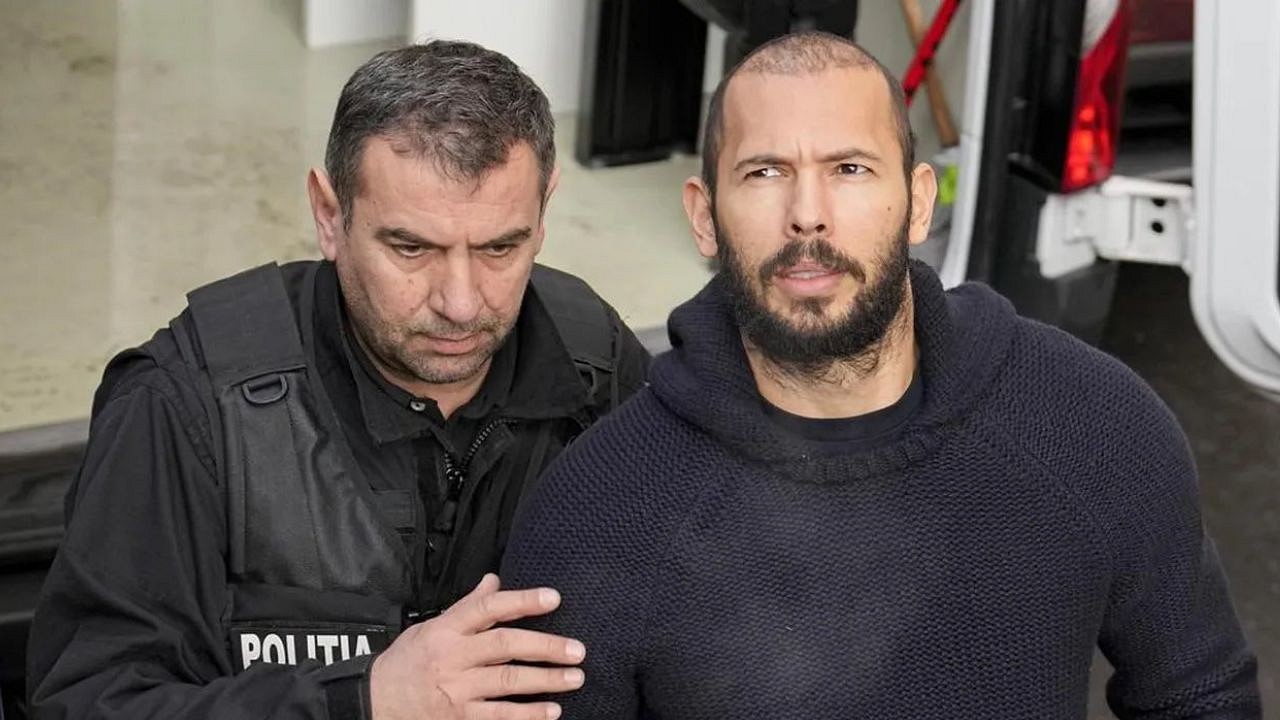 Andrew Tate was arrested by the Romanian authorities in December 2022. The self-proclaimed men's influencer and his younger brother are still in the prison. They are arrested on the suspicion of human trafficking and money laundering. But the prosecutors are yet to provide evidence against them. However, a lot of things have been happening outside surrounding the 36-year-old. Earlier it was reported that Tate had lung cancer, but the rumor was cleared by Tate himself after a while. Similarly, a few days ago, it was said that Tate has been rushed to the hospital in a police van.
However, one of Tate's close associates has denied such a thing on social media. The mentioned person also stated that it was all rumors and there is nothing to worry about Tate's health.
Andrew Tate health update: The controversial media person is in 'good' health, per a close associate
A report from Tate's previous medical inspection cleared that the controversial social media star didn't have cancer. However, he had a tumor-like lump in his lung, per the same report.
ALSO READ: Ex-UFC Star Ropes In Robert Downey Jr. to Throw Shade on Joe Biden for His Recent Remarks
Therefore, many Tate supporters were concerned about his health. And a latest viral report added to their concern. The report revealed that Tate was tasked to the hospital, as he had medical energy.
https://twitter.com/carryonfolks/status/1634281627395448833?s=20
However, one of his close associates on Twitter said that there was no emergency. Instead, take was taken to the hospital for his regular checkups by the authority. These checkups were carried out even before his arrest in Dubai.
But after his arrest, the Romanian judicial court has allowed the 36-year-old to continue his treatment in the country. For the same reason, Tate was taken to the hospital. The associate also added that Tate was in good health.
Who is operating Andrew Tate's Twitter account?
Even after the arrest, Tate's official Twitter account is very active. It has also gained a huge number of followers after the arrest. He currently has over five million followers on Twitter.
Tate is in the Romanian jail. Thus, people are confused about his active Twitter page. However, Tate's relative once revealed that the account is handled by Tate himself. But not directly.
ALSO READ: WATCH: Hasbulla 'Known for Hitting People' Refuses to Slap Mark Wahlberg in Front of Dana White
One of Tate's trusted people has the account. And the material which has to be posted is sent by Tate through his lawyer. Thus, indirectly, Tate is keeping in touch with his fans.
What are your thoughts on his Twitter account? What d you guys think about the lasted update regarding his health?
---
Share this article